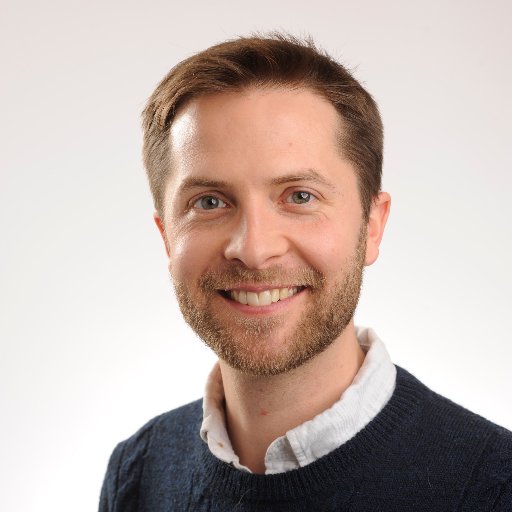 The recently passed federal funding for infrastructure improvements signals a boon for healthcare providers and will expand access to care via telehealth. Once an ancillary functionality, telehealth is now a critical component for delivering patient care and the bill's funding will expand the reach of high-speed internet, improving access for patients at a time when more rely on internet connectivity for their healthcare than ever before.  
However, as a board-certified physician in addiction medicine and chief medical officer of a nationwide addiction medicine practice, waiting on government funding was not an option as we treated patients struggling with opioid use disorder (OUD) during the COVID pandemic. Medications for OUD are life-sustaining, meaning that if medication continuity is disrupted, patients face an elevated risk of death – usually from relapse and unintentional overdose. Thus, launching a telehealth platform to preserve access to care was the difference between life and death for hundreds of thousands of patients in my specialty, which has traditionally relied heavily on in-person treatment. 
But the shift to telehealth did more than just maintain access, it expanded it. After shifting to treating each of our 8,000-plus patients virtually, we found we could reach more patients than ever before because telehealth eliminated geographic barriers. As a result, about a third of the patients we see today live outside of a county where we have a physical office – prior to the pandemic that number was virtually zero. We have also studied the impact of telehealth on the quality of our care, and found that our telemedicine outcomes have been equivalent to our brick-and-mortar ones (the results are under peer review).
Clearly, telehealth has been a big win, and while the government funding to improve access to broadband and telehealth is a step in the right direction, we need much more to help us end the opioid epidemic. We recently learned that 100,000 individuals lost their lives to drug overdose in the past year alone. To put this into perspective, deaths from opioids have risen by a staggering 200% since 2000. We need to do more.
Here are a few lessons we've learned from the pandemic and how we can use those lessons to save more lives:
Create permanent regulatory and reimbursement pathways for quality, evidence-based treatment
Patients with OUD face tremendous geographic barriers to receiving life-saving care: about half of all counties in the U.S. lack a single qualified medical provider to prescribe buprenorphine, a common and highly effective medication for reducing opioid deaths and enabling recovery. Telemedicine is poised to address these access gaps if it remains legal as public-health emergency orders expire. 
Congress plays an outsized role in creating access to medications for opioid use disorder via telehealth. The Ryan Haight Act of 2008 generally requires prescribers to conduct in-person evaluations before prescribing buprenorphine but adjusting the rule to allow providers to e-prescribe the life-saving medication more broadly would expedite the start of therapy for thousands of patients. There is a pathway to permanency for e-prescribing opioid use disorder medications under the Comprehensive Addiction and Recovery Act 3.0, which was introduced in March 2021. 
To cement telehealth into the treatment paradigm, the Centers for Medicare and Medicaid Services (CMS) also needs to outline clear policy that mandates public and private insurers reimburse fully for telehealth services, otherwise providers will have no choice but to discontinue using it. Lastly, the Department of Health and Human Services (HHS) needs to find alignment between its policies and recent actions by the Drug Enforcement Agency (DEA), which has been raiding pharmacies that are filling legal prescriptions under the false pretense of fueling the opioid epidemic. The barriers for patients seeking medication-assisted therapy are numerous without the DEA limiting buprenorphine prescriptions that significantly reduce the risk of overdose. These actions by the DEA illuminate the real problem: dangerous and often abused pain pills are less regulated than life-saving medications like buprenorphine or methadone.
Continue to integrate telehealth as a keystone to treatment
The new infrastructure funding will improve broadband internet access, but provider organizations have found ways to adapt to patient behaviors and reach remote patients since the onset of the pandemic. After transitioning to telehealth in March 2020, we found 89 percent of the people we treated logged into therapy sessions using a smartphone – meaning broadband access and smartphone ownership may not be the barriers to care we initially thought they were. 
By staying aware of patient behaviors and adapting to their needs, we can develop telehealth applications more effectively and continue to ingrain them into our treatment modalities. Makeshift solutions that providers implemented in a time of dire need during the pandemic will be replaced by permanent, specialized solutions that optimize patient experience. Those adaptations will be key to telehealth's survival and growth. 
Create options for patients
Access to care is a longstanding issue in addiction therapy with a multitude of barriers for patients, resulting in only 20 percent of people with OUD receiving necessary treatment. To reach the most patients possible, providers need to consider every potential barrier to care, including lack of transportation or schedule inflexibility. In addiction therapy, we also must recognize the stigma associated with seeking help – a significant factor in keeping patients out of the treatment funnel to begin with, regardless of the options that are available to them.  
Telehealth is a powerful tool to extend the reach of care providers, but the pandemic exposed the fact that too many patients live in healthcare deserts. More than a third of the country lives in a county that lacks adequate access to pharmacies, primary care providers, hospitals, etc. Telehealth can very effectively work as a diagnostic tool and can replicate in-person therapy sessions, but it cannot solve for a wide array of health services that require face-to-face consultation or treatment from a clinician. By creating options for patients that include both virtual care and strategically located clinical offices, providers can mitigate the most common barriers to starting treatment and create a higher level of access for patients. 
Regulators, providers will catch up to patient preference 
By listening to patients and creating a balance of virtual care and in-person care, providers and lawmakers can close the loopholes that limit access to care and reach more patients in underserved areas. In an internal survey with our patients, 87% said they felt as or more supported in a virtual care environment. It's time for government policy and reimbursement to align with consumer preference and the growing evidence base.
The emergence of telehealth started that evolution in 2020 and the newly passed infrastructure funding will help, but we have opportunities to tackle numerous barriers to care through a holistic approach to the opioid epidemic. This bill is a starting point, not the "end all be all."
---
About Jacob "Gus" Crothers
Jacob "Gus" Crothers, MD is an addiction medicine specialist and chief outcomes and medical officer at Groups Recover Together, the national leader in value-based care for Opioid Use Disorder.