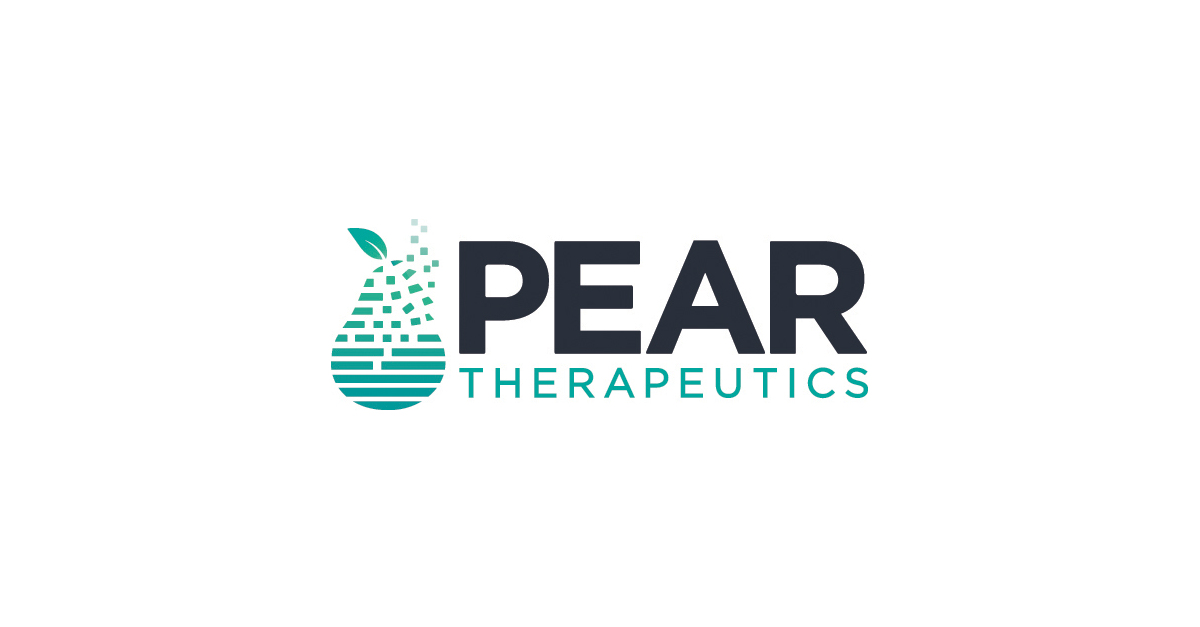 What You Should Know:
– Pear Therapeutics, Inc. (Nasdaq: PEAR), announced it has acquired two new digital therapeutic assets that it intends to integrate into a potential prescription digital therapeutic (PDT) to treat patients across a continuum of depression subtypes and severities.
– Additionally, Pear announced yesterday the expansion of its existing initiative with Crossroads. Through this expansion, Pear's PDTs, reSET® and reSET-O®, have the potential to reach thousands of additional patients per month on their recovery journey across Kentucky, New Jersey, Pennsylvania, and Virginia.
---
Pear Therapeutics, Inc. (Nasdaq: PEAR), a provider of developing and commercializing software-based medicines called prescription digital therapeutics (PDTs), announced the acquisition of two new digital therapeutic assets, from Waypoint Health Innovations, LLC and a researcher named Fredrik Holländare of Örebro University, that are designed for the treatment of a spectrum of depression conditions. Pear intends to leverage these two new assets to expand its depression product candidate to treat mild, moderate, severe, and treatment-refractory depression.
Acquisition Optimize Its Prescription Digital Therapeutic Candidate
Pear's depression product candidate is being developed to be used alone or in combination with other treatments to help patients with a wide range of depression symptoms. Pear intends to incorporate both newly acquired and licensed assets into Pear's depression candidate, which will require clinical evaluation, and if promising, would then be evaluated in a potential pivotal clinical trial to support FDA submission.
Pear's end-to-end platform discovers, develops, and delivers PDTs to patients. Pear's platform is designed to be scalable with the ability to host multiple PDTs developed by Pear and potentially by third parties. Pear's development platform, PearCreate™, is aimed toward the development of PDT candidates, and Pear's commercial platform, PearConnect, is aimed toward the commercialization of PDT products.
Acquired Digital Therapeutic Assetss
The asset acquired from Waypoint Health Innovations is a digital therapeutic for depression based on structured and proven cognitive behavioral therapy (CBT) techniques. The Waypoint Health asset emulates CBT through the use of standardized symptom assessments, video, interactive tools, and algorithms that dynamically personalize each individual's experience.
The other asset is from Fredrik Holländare out of Örebro University. His depression candidate involves internet-based CBT (iCBT) for the treatment of residual symptoms of depression and are aimed at preventing relapse. The treatment centers around nine modules, including an introduction to CBT and depression module, two modules on behavioral activation, cognitive restructuring, sleep and relaxation, mindfulness, physical activity, reducing anxiety, and defining long-term goals.
Why It Matters
The COVID-19 pandemic has worsened depression in the U.S. greatly over the last two years. A recent study by Brown University and Boston University found that in 2021, 32.8% of U.S. adults experienced depressive symptoms compared to 27.8% of adults in the beginning of the pandemic and 8.5% before the pandemic.11 This rapid increase in depressive symptoms due to the pandemic highlights the ever-increasing need for new modes of treatment for depression.
"The addition of these depression assets to our portfolio fits squarely in our near-term focus to expand our leadership in psychiatry. With these deals, we have the potential to optimize our depression PDT candidate to help address one of the largest patient populations in mental and behavioral health," said Corey McCann, President and CEO of Pear Therapeutics.