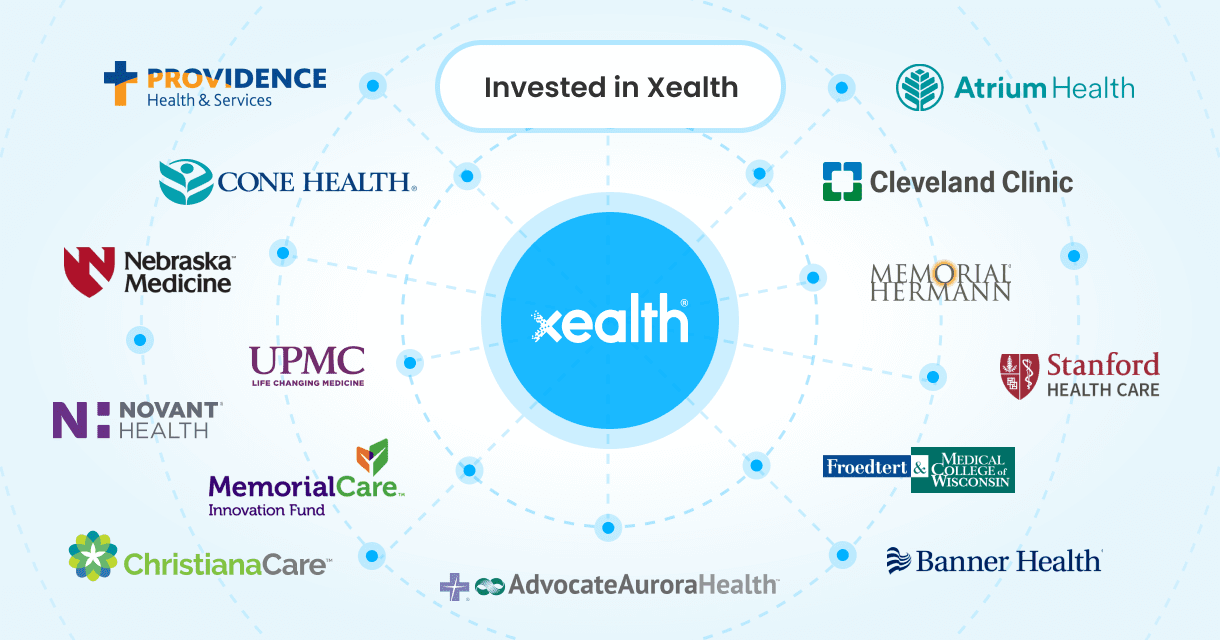 What You Should Know:
– Xealth, a Seattle-based provider enabling digital health at scale, today announced that the company has secured $24 million in Series B funding led by Advocate Aurora Enterprises, a subsidiary of Advocate Aurora Health. Seven additional health systems – Banner Health, ChristianaCare, Cone Health, Memorial Hermann, Nebraska Medicine, Novant Health and Stanford Health Care – join existing health system investors Atrium Health, Cleveland Clinic, Froedtert & MCW Health Network, MemorialCare Innovation Fund, Providence and UPMC. This brings the company's total funding to date to $52.6M.
– Xealth will utilize the latest round of funding to fuel growth of the company's team, approximately doubling its size. It will also support product innovation, including further enhancing its intelligence engine to better help health systems determine which tools are working best with which patients, further enabling the scale of Xealth's deployment across the US.
– Available to more than 100,000 physicians, Xealth's digital health platform serves a critical role in bringing digital health into clinicians' workflow, an essential element for program success. Tightly integrated with electronic health records (EHRs), the platform supports care teams to personalize digital solution ordering with one click and helps to elevate the patient experience.
Xealth Background
Spun out from Providence in 2017, Xealth has backing from 14 health systems and full integrations with the largest EHR vendors. The Xealth platform delivers centralized integration, prescribing, monitoring and governance for digital health tools from current clinician workflow, demonstrating a 50-80 percent reduction in integration and deployment costs, and substantial patient engagement with digital assets. Hospitals and providers can also leverage intelligent automation and gain insight into how each tool is performing with patients. Patients can be enrolled in beneficial programs and share information directly with care providers through the EHR.
Digital Prescription Platform
The Xealth platform has three interdependent modules:
Xealth Clinical Interface: Digital health is ordered, delivered and monitored from within the EHR.
Xealth Digital Command Center: Houses customized reporting and analytics of patient and provider engagement and activation
Xealth Integration Layer: The technology that supports the organization and deployment of multiple solutions through a single integration and clinical decision support engine, powering a health system's digital vendor ecosystem.
"Digital health use is accelerating and can be a key driver of growth for hospital systems," said Mike McSherry, CEO and co-founder of Xealth. "The support from leading health systems, including Advocate Aurora, as well as The Health Management Academy, validates our approach to incorporating digital health in ways that empower both providers and patients and will elevate our growth, taking our technology vision to the next level and creating a personalized care experience that deepens the connection between patients and clinical care teams."