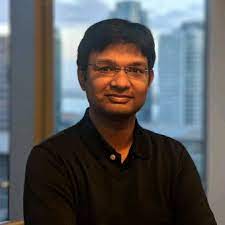 Accelerated digitalization is a boon for the healthcare industry. With electronic healthcare records (EHRs), provider organizations can more easily manage population health and meet the needs of stakeholders. However, the increased use of electronic records also means that providers need to adjust their data management strategies to meet patient expectations and ensure integrity, interoperability, and security while complying with policies and regulations. To do that, they need to move away from data silos and leverage holistic care models and secure data.
Overcoming healthcare data challenges through connected enterprise data management
Disconnected healthcare data results in poor accessibility to records and translates into fragmented care delivery for patients. One must navigate from a primary care physician to a specialist, from labs to pharmacies, and from claims to payers—all across uncoordinated systems that often have little visibility into the conditions of the patients they're treating. The result is hundreds—if not thousands—of disconnected systems across the industry. Bringing them all together, analyzing data records, and making sure these systems communicate with each other present major issues for today's healthcare industry. 
The key challenges that healthcare enterprises face while implementing successful data management capabilities are captured in the four V's of big data: 
– Volume: The amount of global healthcare data is huge, with numerous sources, patients, departments, and care settings. Projections indicate that there could be as much as 2,314 exabytes of new data generated in 2020.
– Velocity: Healthcare data needs to be ingested, analyzed, and updated in real-time to ensure the highest quality of care. 
– Variety: In order to create a holistic patient profile, an organization should capture a variety of data types from a variety of sources. This could include standard sources like EHR and claims, in addition to social determinants of health, surveys, and social media.
– Veracity: And most importantly, the quality and accuracy of data leading the way for clinical decisions has to solve the problems of data uncertainty, data incompleteness, and data inconsistency.
How can healthcare organizations ensure that their data types and volumes are integrated on an enterprise-level to meet the needs of all care stakeholders—and to enable truly holistic decision-making?
Transitioning to enterprise data management on a health cloud
The first step toward transitioning to a data-driven sector requires healthcare organizations to piece disconnected data sources together through connected enterprise data management (EDM). This means integrating healthcare data onto a single platform to:
– Provide the holistic picture of a targeted population
– Gain clinical insights that would be valuable in analyzing cost and quality performance 
Powered by new-age technology—e.g., natural language processing (NLP) and machine learning (ML) on the cloud—record analysis gives a detailed view of how a population is faring, what persistent network leaks exist, and the impacts of even the slightest care interventions. With robust interoperability on the cloud, these insights would be accessible across the network. 
EDM on the cloud is a secure solution that empowers healthcare organizations to scale infrastructure as needs change. A single platform on the cloud—with all an organization's available patient data stored and managed—can open up near-infinite possibilities of analysis and care coordination for healthcare organizations. While a holistic data platform could cut down on the number of inefficiencies, cloud technology would also help providers rapidly innovate secure digital applications that integrate information across networks to increase interoperability and drive collaboration. 
Growth of cloud technology in healthcare
More and more healthcare organizations are adopting cloud services to enhance their clinical operations and establish a data-driven culture. In fact, recent research shows that the global market for cloud technology in healthcare is expected to grow by more than $25 billion between 2020 and 2024. 
Cloud technology allows organizations to move from in-house, high-cost infrastructure maintenance to a "pay-for-what-you-use" model. With flexible and scalable capabilities, health clouds reduce IT complexity and lower costs while enhancing resource utilization and service delivery. However, the cost can often be a barrier to technological transformation.
A worthwhile investment
While adopting a cloud server can save organizations from purchasing costly infrastructure in the future, front-end costs—deploying Platform as a Service (PaaS) or cloud OS platforms and paying for experienced and certified cloud technicians, support, and training—can be expensive. It's important, therefore, to weigh the short-term expenditures against the long-term ROI that a health cloud could potentially generate for your company. 
For small- and medium-sized providers, paying only for what is used is ideal. Cloud technology also allows organizations to utilize advanced services and IT infrastructures to support healthcare operations without high costs. Organizations save money because they no longer need to pay to exchange patient data with global medical records.
Larger organizations also benefit. Cloud technology not only paves the way for a robust, connected digital strategy but also allows healthcare organizations to leverage ML and AI to power smarter services for patients.
As healthcare data and infrastructure evolves, cloud data migration poses a flexible and cost-effective solution to application deployment, service management, and provider training. Before migrating to the cloud, it's important to review license contracts to avoid unforeseen costs. The total cost paid for cloud services should also cover:
– User satisfaction
– The time to build new services according to market requirements
– The cost of handling peak loads 
– Performance 
– Data security 
– Compliance 
– The availability of new applications
Let's look at how cloud technology can offer more value than on-premises platforms:
1. Staying dynamic
Migrating to the cloud can help organizations develop new capabilities within weeks, then share information with relevant stakeholders. Organizations can also create customized solutions, manage resources, and provide smarter services.
2. Leveraging big data
Much of healthcare information is locked in electronic silos. A cloud platform can unlock the power of that data and help build new digital services and solutions with native interoperability. Real-time cloud solutions help providers use clinical insights to improve patient health and operational insights, reduce costs, and eliminate care gaps.
3. Enhancing remote care capabilities
Cloud infrastructure helps providers leverage extensible virtual care and remote monitoring framework that saves time and money. 
4. Increasing collaboration
Migrating to cloud services allows providers to leverage numerous integrations to digital health services, and it can help organizations unlock a wide collection of APIs on cost, quality, and utilization. In addition to process-automation and ML-based insights, a series of bolt-on solutions allow healthcare providers to coordinate patient and provider engagement and improve care experiences.
Connecting healthcare: The cloud is for everyone 
Healthcare is on the brink of a massive transformation. Over the past ten years, the industry has spent billions of dollars in digitizing healthcare processes with great success. But that was just the first step in the journey. 
Now, we have troves of healthcare information locked in electronic silos. EDM on a health cloud aims to bring this information together using a cloud-agnostic platform that not only unlocks the power of that data but also provides a platform on which new digital services and solutions can be built with native interoperability. 
As the key to ensuring seamless information exchange between healthcare stakeholders, interoperability is bound to improve clinical, financial, and operational outcomes. To achieve truly successful health outcomes, providers need a healthcare cloud that delivers robust solutions to each care stakeholder while keeping them united on a single data fabric. Health cloud technology helps care organizations harness data to optimize clinical quality while reducing costs, making it a worthy long-term investment.
---
About the Authors
Abhinav Shashank, CEO and Co-founder of Innovaccer
Abhinav built the foundation for Innovaccer's success as a leader in population health management and machine learning-oriented healthcare solutions. Innovaccer has been recognized by Gartner, KLAS, Forbes, Black Book Market Research, and others. Abhinav's continued efforts and ambition enabled the company to flourish in the health information technology space in the U.S., with more than 25 customers—and 25,000 providers—using Innovaccer's solutions daily. His continued work and focused approach have resulted in the latest round of Series C investment led by Dragoneer, Tiger, Steadview Capital, and M12, Microsoft's venture fund.
Mike Sutten, Chief Technology Officer at Innovaccer
Before joining Innovaccer, Mike served as Chief Technology Officer and Senior Vice President at Kaiser Permanente and led initiatives on analytics, cloud, data storage, and mobile technologies. He has more than two decades of information technology leadership experience with Fortune 500 organizations, including Royal Caribbean Cruises, Koch Industries, Sybase, and General Electric. Mike also served as the Chief Technology Officer and Deputy Chief Information Officer at the CIA, where he was recognized for exemplary leadership and service.
---