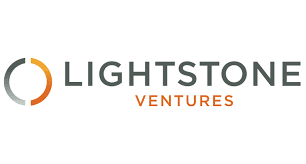 What You Should Know:
– Lightstone Ventures today announced the closing of Lightstone Ventures III with $375M in capital commitments, to invest in early-stage companies developing high-impact therapeutics and technologies.
– The new fund was oversubscribed, exceeding the firm's targeted raise, and included strong support from both new and existing limited partners. With the closing Fund III, Lightstone Ventures also announced the appointments of Christina Isacson, Ph.D., as Partner and Young Kwon, Ph.D., as Operating Partner.
– The Lightstone team has raised over $850 million since inception and has invested in companies such as Alchemab Therapeutics, ALX Oncology (NASDAQ: ALXO), Catamaran Bio, Cyteir Therapeutics (NASDAQ: CYT), Claret Medical (acquired by Boston Scientific), Disarm Therapeutics (acquired by Eli Lilly and Co.), Gemini Therapeutics (NASDAQ: GMTX), LocanaBio, Nimbus, Ra Pharma (acquired by UCB), Tizona (acquired by Gilead Sciences), and Willow.