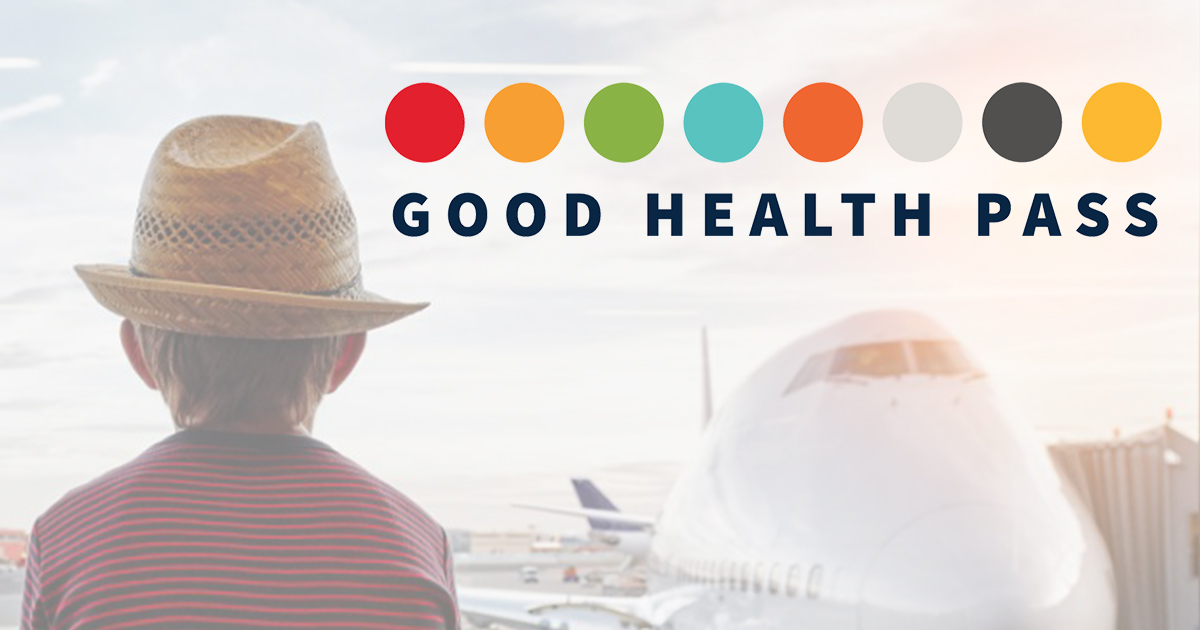 What You Should Know:
– The Good Health Pass Collaborative announced the release of the Good Health Pass Interoperability Blueprint, a proposed new set of interoperability specifications which, as they are adopted, will allow airlines and governments to verify travelers' COVID status (proof of vaccination, testing, and recovery), while simultaneously ensuring that core principles – such as privacy, security, user-control, and equity – are protected.  
– Over the past six months, the Collaborative has brought together more than 125 global companies and organizations from across the health, travel, and technology sectors to define principles and standards for digital health passes aimed at restoring international travel and restarting the global economy.
– The publication of the Blueprint comes days after the WHO released new technical specifications and implementation guidance for vaccination certificates for COVID-19, which itself followed the release of similar specifications from the European Union (EU) for their Digital COVID Certificate.
Expediting the Return to International Travel 
Both of these specifications provide valuable guidance for member countries by creating a standardized format for digitally-signed vaccination "certificates." The data contained in these certificates – which includes an individual's name, date of birth, where they were vaccinated, which vaccine they received, and batch number, and more – are necessary and valuable in a clinical setting. However, determining whether an individual is safe to travel, return to work or attend events can be achieved without sharing that level of detailed information.
The Good Health Pass Interoperability Blueprint proposes a format for digital health passes, which not only applies full data minimization but also signs each data field separately. This allows a verifier to request only the fields they absolutely need without compromising trust in the authenticity of the data.        
Called "selective disclosure", this privacy-preserving design allows digital health passes to significantly reduce the amount of personally identifiable information (PII) and private health information (PHI) being shared with airlines or other verifiers. It provides travelers with greater transparency about what data they are consenting to share while simultaneously reducing liability exposure for airlines.
The COVID-19 pandemic has brought the travel and tourism industry – and the economies of many tourism-dependent countries – to the brink of collapse. In 2020 alone, more than 62 million individuals – mostly low and middle-income workers – lost their livelihoods as the sector contracted by 49.1 percent (US$ 4.5 trillion). In the absence of urgent global leadership on this issue, travel and tourism are not expected to rebound in 2022 – or even 2023.