Sharecare Acquires On-Demand Home Health Platform CareLinx for $65M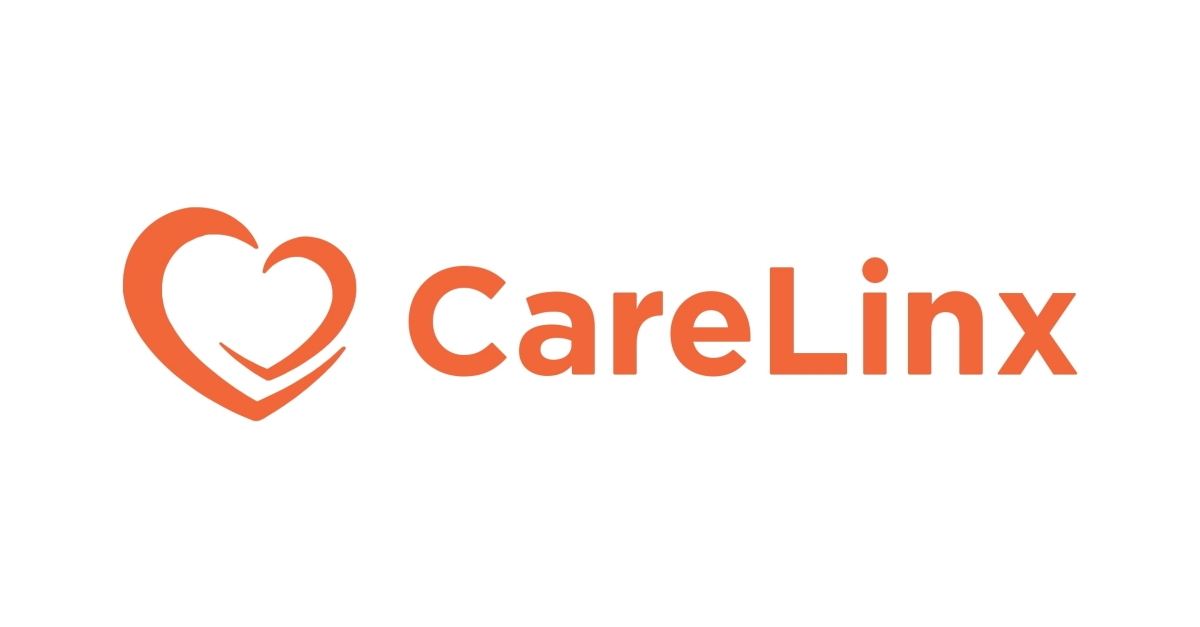 Sharecare today announced that it has closed its acquisition of CareLinx , an on-demand home health platform of tech-enabled care providers from Europ Assistance, one of the largest global assistance companies. Under the terms of the agreement, the acquisition is valued at approximately $65M, consisting of $54.6M in cash and $10.4M in Sharecare common stock. The acquisition marks Sharecare's 18th acquisition since 2010.
Reify Health Secures $220M to Go Beyond Decentralized Clinical Trials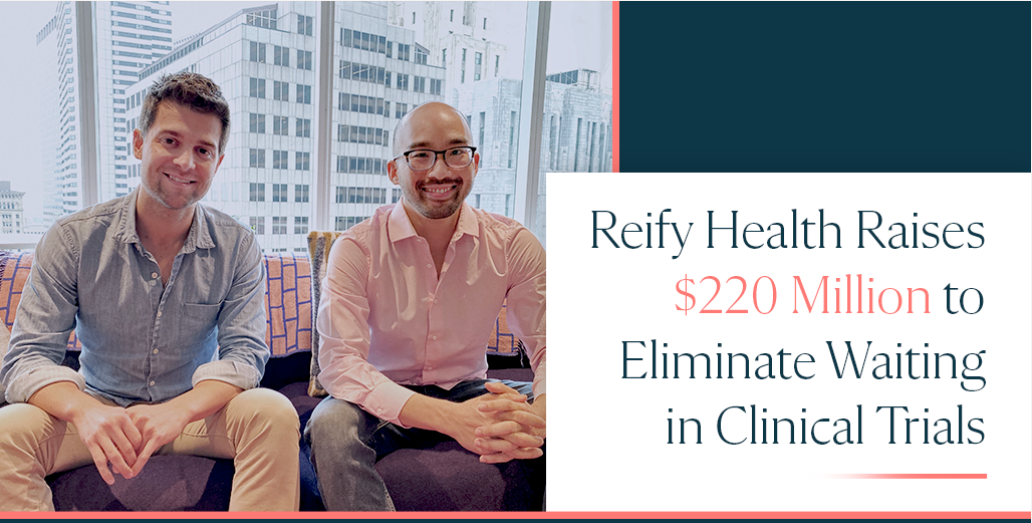 Reify Health, a Boston-based company paving the way to faster, predictable, and more accessible clinical trials, today announced it has raised $220M in Series C funding round led by Coatue Management, joined by ICONIQ Growth and Adams Street Partners, as well as existing investors Sierra Ventures and Battery Ventures. This latest funding brings the company's valuation to $2.2B. Reify Health has built a new foundation for how clinical trials are run through its business entities, StudyTeam and Care Access.
Verizon Launches BlueJeans Telehealth with Televisit Tile and Apple Health App Integration
Verizon Business and BlueJeans by Verizon announced BlueJeans Teleheath with Televisit Tile and Apple Health app integration. Now, patients can share certain categories of their Health data — including heart rate, ECG, sleep, step count, falls and mobility data — directly into the BlueJeans Telehealth app, so patients and healthcare providers can have more meaningful and tangible health-related conversations that can improve the overall outcome of the visit.
Samsung Unveils Galaxy Devices to Monitor Patient Data
Samsung unveils new suite of Galaxy devices that can help hospitals and healthcare workers increase their productivity and more easily work from anywhere. This includes a game-changing foldable smartphone – Galaxy Z Fold3, and smartwatches such as Galaxy Watch4 Classic and Galaxy Watch4, which can be used to monitor patient health data.
Adventist Health Joins Cerner Learning Health Network to Expand Clinical Research Capabilities
Adventist Health is now collaborating with Cerner to expand their clinical research capabilities and opportunities by joining the Cerner Learning Health Network. Adventist Health now has the opportunity to leverage the growing Learning Health Network client consortium, which launched in early 2020 and now represents 69 diverse health systems that are helping fuel access to de-identified data from 88 million patients and 786 million clinical encounters.

Family First Launches to Champion the Caregiver by Providing Personalized, Expert Support
Founded by former Best Doctors executives, Family First launches today with the first expert-led and technology-powered caregiving support benefit, integrating expert care teams and clinical and social determinants of health data to create holistic, comprehensive, and accurate care plans that solve employees' most urgent caregiving needs. The company was spun out of virtual care and in-home care management leader VillagePlan.
Family First helps employers provide better caregiving support for their employees – whether they're caring for an aging parent, a sick child, or a family member with a disability. Expert Care Teams work with multiple family members to uncover gaps in care, determine and execute the best care plan, and provide support for families throughout their entire care journey.
Capital Rx Launches Drug Discount Card; Cuts Out Middlemen
Health tech company Capital Rx launches of Capital Rx Advantage, the first ethical prescription savings card. Built on an uncompromisingly honest, fair and transparent pricing model, Capital Rx Advantage eliminates hidden fees commonly and covertly passed on to both patients and pharmacies. Capital Rx Advantage members can save up to 90% on their prescriptions, while pharmacies are fairly compensated in exchange for offering their customers the best price. For every 4 out of 5 prescriptions, Capital Rx Advantage beats top competitors on price.
Prof. Peter LeWitt Appointed CMO of Montfort Brain Monitor
Montfort Brain Monitor, a medical company that provides remote neurological evaluation by using smartphone technology, appoints Professor Peter LeWitt as its Chief Medical Officer. Peter LeWitt, MD., is a Professor of Neurology and Sastry Foundation Endowed Chair in Neurology at Wayne State University School of Medicine. He also sees patients in the Parkinson's Disease and Movement Disorders Program at Henry Ford Hospital, Michigan, USA.
eMed, Quest Diagnostics Collaborate to Offer Guided COVID-19 Rapid Antigen Testing
Telehealth company eMed and Quest Diagnostics collaborate to bring clinician-guided rapid antigen testing for COVID-19 to employers seeking to foster safer environments by decreasing the risk of COVID-19 exposure in their workplaces. Through the collaboration, the two companies will leverage the BinaxNOW™ COVID-19 Ag Card Home Test, a self-administered, nasal swab antigen test that provides results in 15 minutes. An eMed Certified Guide supervises the testing process virtually, confirming employee identity, overseeing proper sample collection, and authenticating results during a telehealth visit.
BurstIQ & Blink Science Partner to Bring Blockchain-Enabled Data Exchange to blinkHEALTHPASS
BurstIQ, a blockchain-enabled data exchange solutions provider, announced that new partner, Blink Science, will be using BurstIQ's LifeGraph Network to provide customers with greater control over how their data is collected, used, and shared through their blinkHEALTHPASS. blinkHEALTHPASS matches 3rd-party COVID test and vaccination data to employee and student records, enabling organizations to create their own bubble at each place of operation, mitigating business risk while fully reopening.
Augmedix, Medical Advantage Partners to Bring Augmedix's Solution to Physicians Nationwide
Augmedix and Medical Advantage partners to scale the use of Augmedix's virtual documentation solution to physician groups across the nation. The Augmedix technology platform enables physicians to attentively care for their patients while the visit is simultaneously documented in real-time. This improves productivity for physicians by shifting the emphasis away from complex documentation and allowing them to focus on what matters most: patient care.
Avera Health, Sema4 Partner to Advance Precision Oncology Care
Regional healthcare system Avera Health and Sema4, a patient-centered health intelligence company launches a precision medicine initiative. Building on its commitment to genomic research and healthcare innovations, Avera Health will utilize Sema4's health intelligence platform to further advance cancer care.
Stryker Launches EMR-Integrated Surgical Sponge Counting Solution
Stryker launches SurgiCount+, a surgical sponge counting technology that allows HCPs to digitally count and scan sponges to help prevent retained surgical sponges (RSS). Built on Stryker's existing SurgiCount technology, SC+ allows healthcare providers to count and scan sponges and connect to hospital electronic medical records (EMR).
1upHealth Offers Free API Testing to Health Plans
1upHealth announced a free testing service for health plans to determine if their Patient Access FHIR APIs comply with CMS regulations. As of July 1, all government plans are required by CMS to use FHIR APIs to share patient data (as part of the info-blocking rules). While many health plans have struggled to adapt to this new requirement, 100% of 1upHealth's clients went live with the required APIs by July 1. 1up is offering its FHIR expertise to help the industry adapt to the new data-sharing standards.