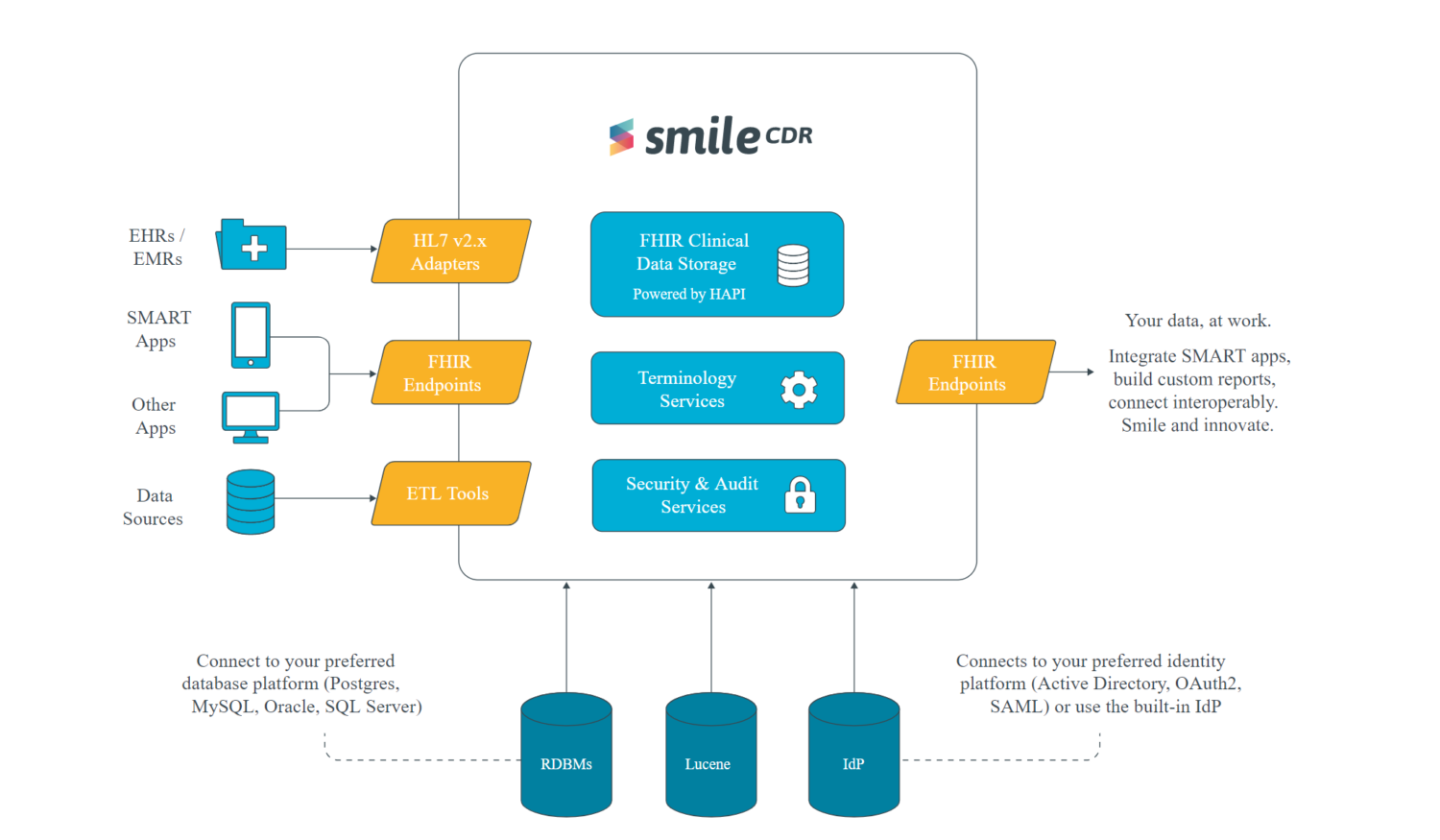 What You Should Know:
– Smile CDR Inc. (Smile CDR), a Toronto-based health data storage and integration company, announced it has raised $20 million in Series A funding led by 30 North Group, a Seattle-based family office, and UPMC Enterprises.
– Founded in 2016, Smile CDR offers a suite of services that allow health systems, payers and hospitals to meet U.S. health information interoperability standards rapidly and securely. Smile CDR's data and integration platform includes a complete clinical data repository (CDR) built around the Health Level Seven (HL7®) Fast Healthcare Interoperability Resources (FHIR®) standard used for storing health records and supports all FHIR Resources.
Smile CDR Features & Capabilities
Smile CDR provides a rich set of features and capabilities including:
-Multiple FHIR versions -FHIR Profiles -Full text indexing of clinical records
-Type ahead search functionality
-FHIR, HL7v2 and custom ETL for data input
-Federated identity and identity provider functionality -International character locale support
-Terminology services
-Auditing -Smart on FHIR support
-Rapid deployment
-Extensive administrative tooling
Since 2019, Smile CDR has seen rapid growth with a 400% year-over-year employee growth rate fueled organically by revenues from the company's core FHIR offering. The company partners with more than 23 payers across the U.S., including three of the 10 largest insurers and health plans, in addition to customers in more than 15 countries across the Americas, EMEA and APAC.