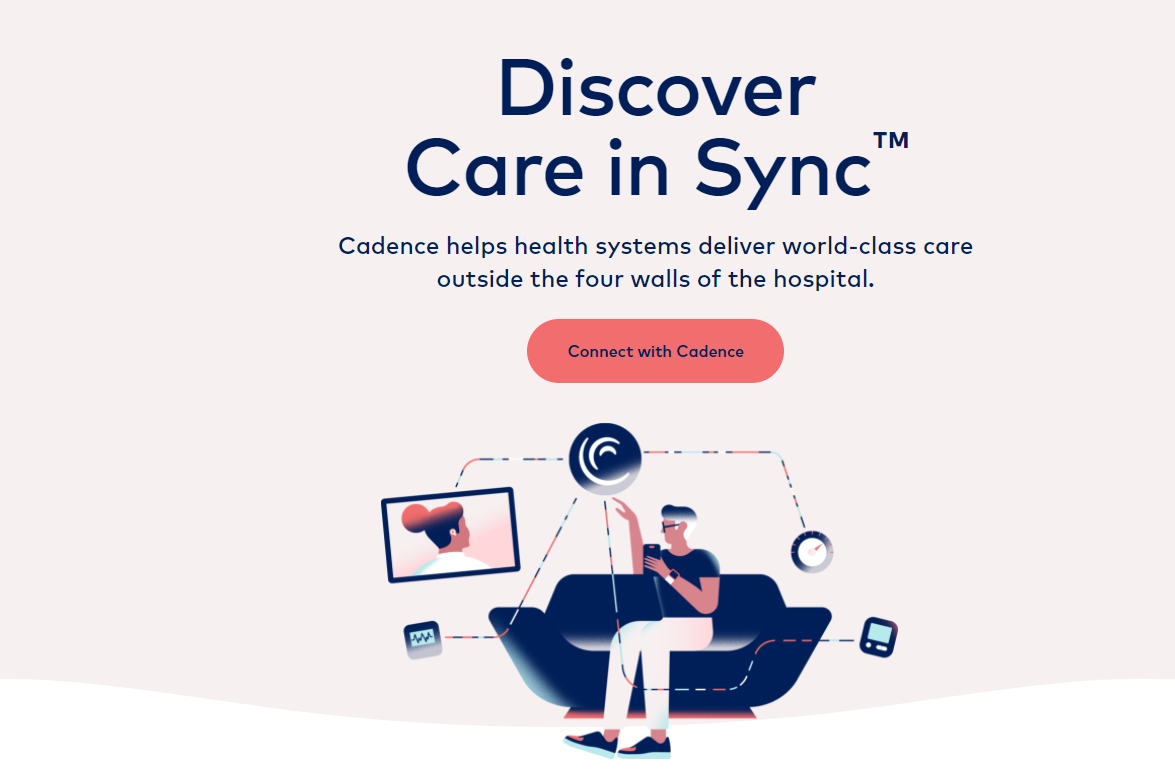 What You Should Know:
Cadence, a New York City-based health IT company empowering care outside the four walls of the hospital announced its official launch with $41 million in funding and a foundational partnership with national healthcare company, LifePoint Health. The funding was led by General Catalyst and Thrive Capital.
– Cadence has built a breakthrough remote care management platform that will deliver better care to people managing chronic conditions at scale.
– As part of the foundational partnership with LifePoint Health, Cadence will implement its remote patient monitoring platform for 100,000+ LifePoint Health members with chronic conditions across the U.S. LifePoint and Cadence are initially focused on increasing adherence to Guideline Directed Medical Therapy (GDMT) treatment for heart failure patients in a single market, with the aim of building the largest remote care platform for heart failure patients in the country.
---
Empowering Care Outside the Four Walls of the Hospital
By collecting and analyzing its patients' vitals, medical history, and wellness data from the comfort of their home, Cadence creates personalized, real-time responsiveness previously unheard of in disease management. And as patient data is collected and synthesized, Cadence's Care in Sync™ platform uses machine learning to continuously improve.
Experienced Executive Team
The company was founded by Chris Altchek and Kareem Zaki. Its founding team is made up of technologists, clinicians and healthcare professionals including Dr. Theodore Feldman, MD, FACC, FACP, as Chief Medical Officer; Eric Hauser as CTO, previously at Salesforce; Ryan Keith as Partnerships Lead, previously with HCA Healthcare; Susan Mackin as Head of Care Delivery, previously with Landmark; Vikram Singh as Head of Product, previously with Glooko; and Chip Stine as Business Operations Lead, previously with Oscar.
"We were inspired by Cadence's mission to deliver world class care outside the four walls of a hospital," says Hemant Taneja, Managing Partner of General Catalyst. "They are stepping in to fill a huge gap in the care ecosystem—finding a new solution for conditions that are too hard for patients to treat alone at home, and those that are too costly and complex for hospitals to manage at scale. Their solution takes us a step further in realizing the promise of health assurance—which is all about better care experiences, improved outcomes and bending the cost curve."