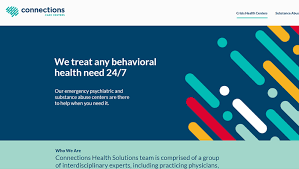 What You Should Know:
– Connections Health Solutions, a Phoenix, AZ-based provider of immediate-access behavioral health crisis stabilization, has raised $30 million in a growth financing led by Heritage Group, a leading healthcare-focused private equity firm.
– The partnership will fuel national expansion of Connections Health Solutions' leading behavioral health crisis services model.
Rising Demand for Behavioral Health Services
Demand for behavioral health services is on the rise, accelerated by the opioid epidemic and the "after shock" of extended social isolation from COVID-19. Unfortunately, behavioral health, especially for the highest risk, most vulnerable individuals is often overlooked. While the health care delivery system struggles to balance access, quality, and affordability of health services, untreated behavioral health is a major contributor to overall health spend, particularly in Medicaid populations. Industry analysis suggests that over half of all individuals struggling with physical health conditions also suffer from behavioral health conditions, and untreated behavioral health can result in people languishing in jails and emergency rooms, significantly driving up health care costs.
"Since Connections founded the behavioral health crisis stabilization model we have been able to help hundreds of thousands of patients successfully avoid unnecessary, and expensive hospitalizations.  In addition, 60-70 percent of individuals treated in Connections' crisis observation units are released without a subsequent hospital stay," said Colin LeCair, Chief Executive Officer, Connections Health Solutions.  "Connections has been committed to value-based care since its inception. Our innovative, clinical model was designed to improve access, and reduce hospital admission rates and total cost of care. We've long been the gold standard for patient-centered behavioral healthcare, and we're eager to lead the industry into a new era of value-based payment innovation."