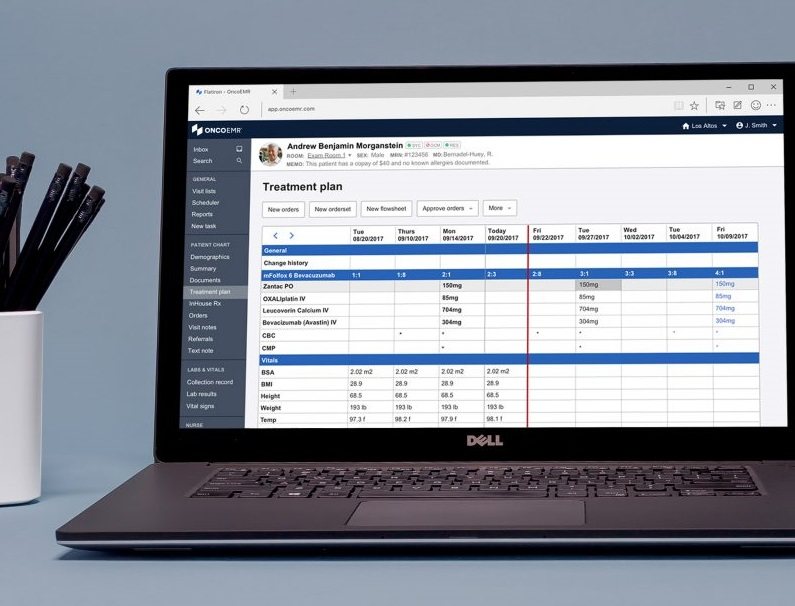 What You Should Know:
– Foundation Medicine (FMI) announced today it will begin integrating with Flatiron Health and other electronic medical record (EMR) systems to make it easier for oncologists to order comprehensive genomic tests (CGP), review results, continually access clinical and genomic information and share among their care teams in order to quickly and efficiently develop personalized treatment plans for their patients.
– This integration, the first of a series planned by Flatiron, will support more efficient clinical decision making by allowing electronic ordering, order tracking and receipt of Foundation Medicine's CGP test results all within the OncoEMR platform.
Why It Matters
With the number of targeted cancer treatments growing exponentially, CGP is often the first step to determine the best treatment options for patients based on the genomic make-up of their cancer. As 95% of all oncology practices use an EMR system, integrating CGP within these medical record systems will streamline a doctor's ability to order and track these tests, which can then help guide them in making personalized treatment plans for their patients.
The two companies are planning similar integrations with other CGP platforms and EMRs, respectively, in the oncology space, with the goal of helping every patient to realize the benefit of precision cancer care. These workflow-streamlining integrations are being designed by clinical and product experts in partnership with oncology practices.
"With the number of targeted treatments growing exponentially, the opportunity for cancer care transformation has never been greater. Clinicians increasingly rely on genomic insights to guide clinical decision-making, and Foundation Medicine is committed to implementing new solutions that enable widespread access to CGP," said Kathleen Kaa, Interim Chief Commercial Officer at Foundation Medicine. "The integration of Foundation Medicine tests into OncoEMR, and other leading EMR systems to follow, is just one way we're improving our offerings to fuel precision medicine for cancer patients. The integrations will create efficiencies for oncology healthcare teams to deliver precision treatment plans based on individual genomic insights to their patients."