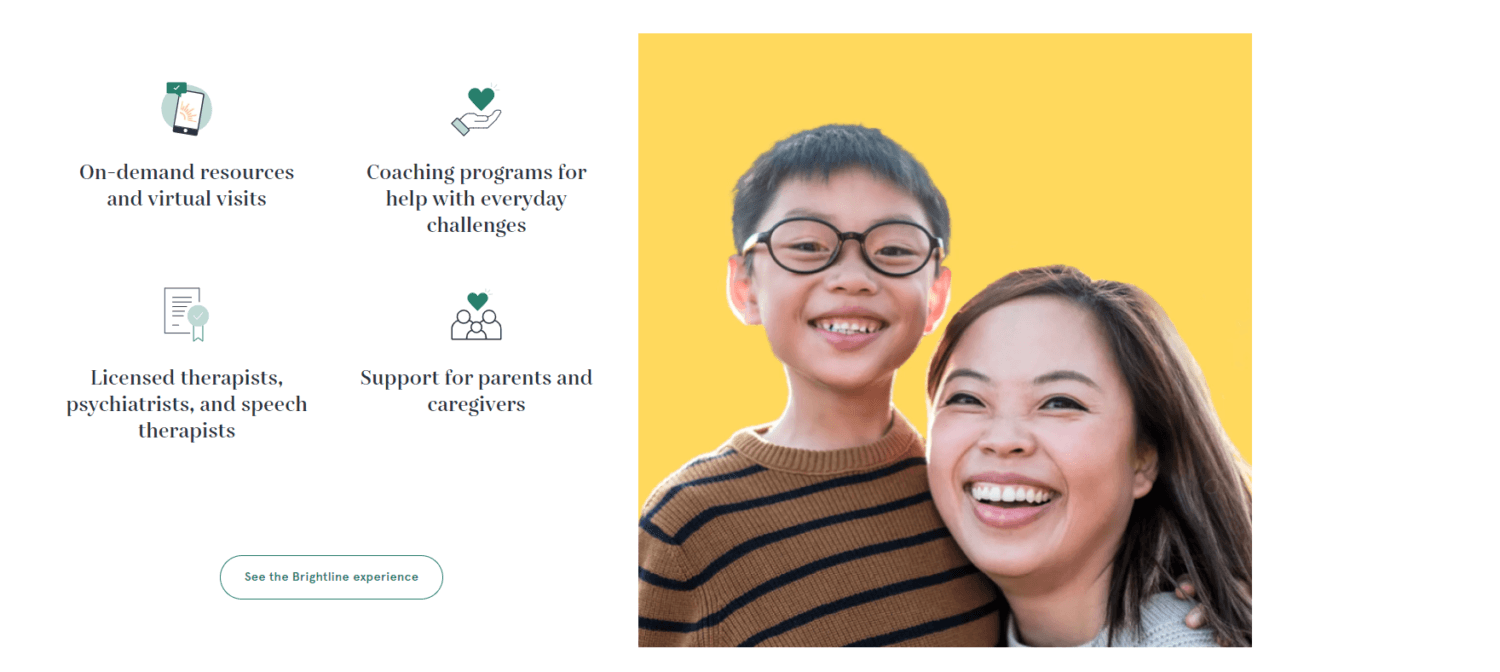 What You Should Know:
– Brightline, a virtual pediatric behavioral health solution announces, today announced it has raised $72M in Series B funding led by GV (formerly Google Ventures), with participation from new investors Optum Ventures, 7wireVentures, and Gaingels, the leading venture investment syndicate in support of diversity and representing the LGBTQ community and allies. Debra Lee, Chairman and CEO Emeritus, BET Networks, also contributed to the round as an independent investor.
– The funding comes less than a year after launching their first comprehensive virtual behavioral health solution designed specifically to support children, teenagers, and their families.
Science-Backed Virtual Behavioral Health for Children & Families
Founded in 2019, Brightline is reinventing behavioral healthcare for children and families. Brightline's treatment programs are grounded in proven clinical methods and designed to track progress and move children forward in their care. Their virtual behavioral health services available now include:
● Behavior therapy with child and adolescent psychologists and clinical social workers
● Psychiatry evaluation and medication support, in combination with therapy
● Speech-language therapy
● Coaching support and training for parents
● Free clinician-led classes for parents
● Digital treatment programs families can use between appointments
● Mobile app to make it all easier
Why It Matters
The announcement comes at a time when rates of behavioral health conditions are skyrocketing across the country and having a disproportionate impact on working families — leading to rampant productivity loss and employees leaving the paid workforce in droves. In one particularly staggering statistic from the Census Bureau, around 10 million American mothers living with their school-age children were not working at the start of 2021, a 1.4 million increase over the previous year. Brightline's own survey of working parents and caregivers found that 50% reported losing significant productivity at work in caring for their children's behavioral health needs.
National Expansion Efforts
Brightline also announced that they are embarking on their biggest expansion to date, introducing new products with nationwide availability and expanding clinical services to new states. With their digital platform, Brightline Connect, families now have access to personalized content, tips and guides for parents and caregivers, interactive exercises, and chat with a coach for support when and where they need it.
With Brightline Coaching, families can get support from expert behavioral health coaches through skill-building programs that help with everyday challenges. The first programs of their kind designed just for families, Brightline Coaching can help with issues like stress, anxiety, organizational skills, tantrums, disruptive behavior, social-emotional learning, and more in as few as four weeks.
Expanding Brightline Care nationwide by the end of 2021 to support national employers and health plans. Brightline's clinical services — including behavior therapy, medication support, and speech therapy — are now available in California and Massachusetts, with Washington launching in July and several more states coming soon. Brightline expects to expand these services to all 50 states by the end of this year.