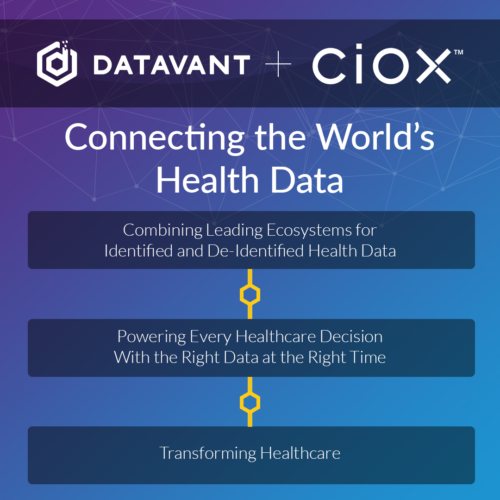 What You Should Know:
– Today, Datavant and CIOX Health announced an agreement to merge the two companies in a transaction valued at $7.0 billion. The combined entity, to be named Datavant, will be the nation's largest health data ecosystem, enabling patients, providers, payers, health data analytics companies, patient-facing applications, government agencies and life science companies to securely exchange their patient-level data.
Merger Impact
The combined company is focused on improving patient outcomes and reducing costs by removing impediments to the secure exchange of health data. Datavant will offer the ability to access, exchange, and connect data among the thousands of organizations in its ecosystem for use cases ranging from better clinical care and value-based payments to health analytics and medical research.
Datavant's combined ecosystem will now include:
•  More than 2,000 U.S. hospitals and more than 15,000 clinics
•  More than 120 health plans
•  More than 100 health data analytics companies
•  More than 30 life science companies
•  More than 70 academic institutions and non-profits
•  More than 75 state, local, and federal government agencies
"The fragmentation of health data is one of the single greatest challenges facing the healthcare system today," said Pete McCabe, CEO of Ciox Health. "Each of us has many dozens of interactions with the healthcare system over the course of our lives, and that information is retained in siloed databases across disparate institutions. Every informed patient decision and every major analytical question in healthcare requires the ability to pull that information from across the health data ecosystem while protecting patient privacy. We are thrilled to join forces with the Datavant team to connect health data to improve patient outcomes. Together we are well positioned to navigate the technical, operational, legal, and regulatory challenges to doing so, and are committed to acting as a neutral connectivity solution for our many customers and partners."