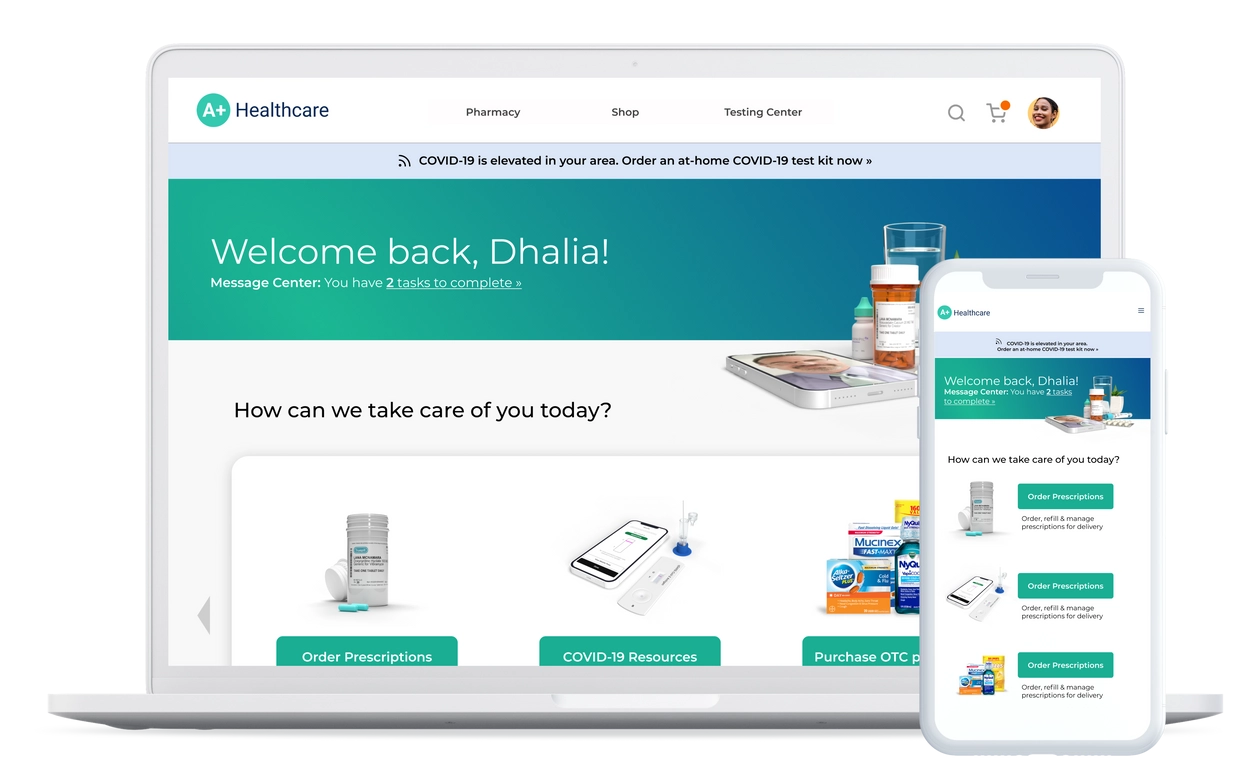 What You Should Know:
– Truepill, the digital health platform powering consumer health experiences through diagnostics, telehealth and pharmacy infrastructure, today announced the launch of its Virtual Pharmacy platform.
– The new white label led e-commerce pharmacy solution that enables payers, pharmacy benefit managers (PBMs), health systems and other healthcare entities to reimagine a more modern and consumer-centric pharmacy shopping experience.
– The service is available in all fifty states and can fulfill a full formulary of prescription medications and over 100,000 over-the-counter products.
White-Labeled Pharmacy e-Commerce Platform
Patients increasingly demand more transparent, affordable and convenient pharmacy experiences, and often turn to discount card solutions to meet their needs instead of their payer or PBM. Truepill's Virtual Pharmacy platform works behind the scenes to help payers, PBMs and health systems alike create customized, digital storefronts for prescriptions and OTC products, ultimately lowering costs and modernizing the shopping experience. Furthermore, the new offering provides the opportunity to improve specific use cases for OTC benefit utilization by creating a simple destination for patients to redeem their benefits.
Key Features
Building upon Truepill's API-powered healthcare infrastructure, the Virtual Pharmacy platform equips partners with the tools they need to create direct-to-consumer e-commerce shopping solutions that meet their members' specific needs, including:
– Customizable product suite to enable partners to create a storefront for prescriptions and OTC items where users can easily search for products, view pricing, and add to cart
– Easy-to-use pharmacy transfer tools for patients to move prescriptions to the partner's virtual pharmacy
– User accounts with stored member information, payments, shipping information, and health profiles to track order history and streamline shopping
– Payment flexibility for members
– Fulfillment across all 50 states, utilizing Truepill's URAC-accredited pharmacy and OTC distribution network
– 24/7 Customer Service and Medical Support
Integration Capabilities
Customers leveraging Truepill's Virtual Pharmacy platform can also seamlessly integrate with the company's other capabilities, including telehealth, virtual primary care, and diagnostics. Truepill's diagnostics platform offers a nationwide network of CLIA-certified labs, enabling access to over 3,000 at-home or in-person lab tests; the Virtual Primary Care offering provides a network of primary care physicians with coverage in all fifty states; and the company's Telehealth platform facilitates up to 50,000 visits per week. With this unique three-pronged approach, Truepill is powering end-to-end, accessible consumer health experiences.
"The same convenience and personalization that consumers seek in every aspect of their lives is now being demanded of healthcare, and our partners are now able to deliver modern, consumer-focused pharmacy experiences using our new Virtual Pharmacy platform," said Sid Viswanathan, Co-Founder and President of Truepill. "This offering will be key in helping large health companies consumerize their offerings to meet evolving consumer preferences, drive better patient outcomes and improve the affordability of care."