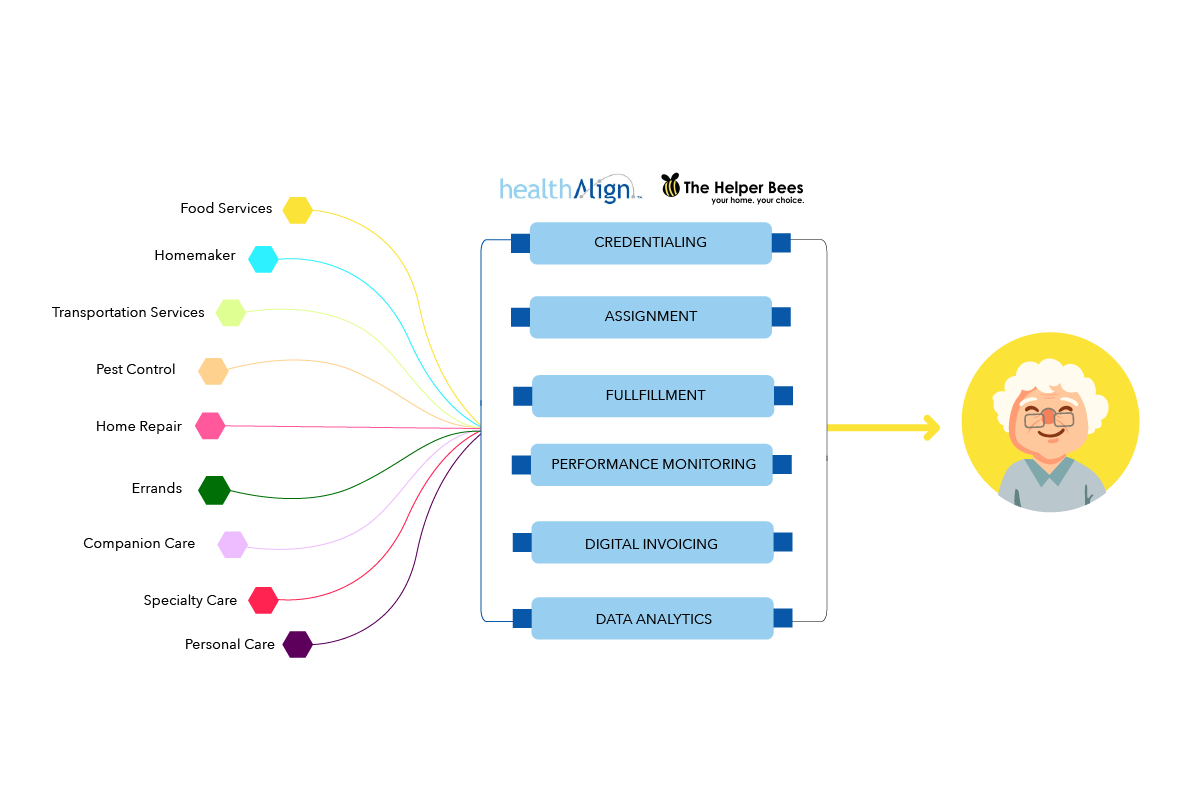 What You Should Know:
– The Helper Bees (THB), an insurtech company creating a better model for home care, today announced the acquisition of healthAlign, a platform, connecting Medicare Advantage health plan members to a full range of of in-home service providers.. Together the two companies will drive aging-in-place innovation by centralizing a full range of in-home services within a single platform; fulfilling through national and local providers, regulated agencies, and tech-enabled caregiver solutions; and synchronizing a bidirectional data stream across every member touchpoint from the home.
– healthAlign helps health plans better manage the full range of services into the home. Through it's cloud-based homeAlign™ application, the Company automates the workflows of in-home services, helps guarantee fulfilment through a nationwide network of credentialed in-home service providers and creates a marketplace where providers are rewarded based on past performance and rates. healthAlign also helps plans normalize data from the home to support the better allocation of home-based resources.
– According to healthAlign data, even the largest national providers can rarely fulfill more than 15-20% of in-home service needs. But in bringing together the power of many providers, healthAlign helps payers ensure quality fulfillment for their members at home. Throughout the pandemic, fulfilment of home-base care became increasingly important for many of the largest payers including Medicare, Medicaid and Long-term Care Insurance. Combining The Helper Bees and healthAlign brings to these payers a new set of scalable solutions.
– The healthAlign team helped reduce hospital readmissions by over 60% and in-payment spending by over 35%. Now, combined with The Helper Bees' Virtual Nurse Assessments, Care Concierge, and Digital Invoicing offerings, a comprehensive end-to-end platform comes into being, just in time to help seniors receive the best available care—at home.