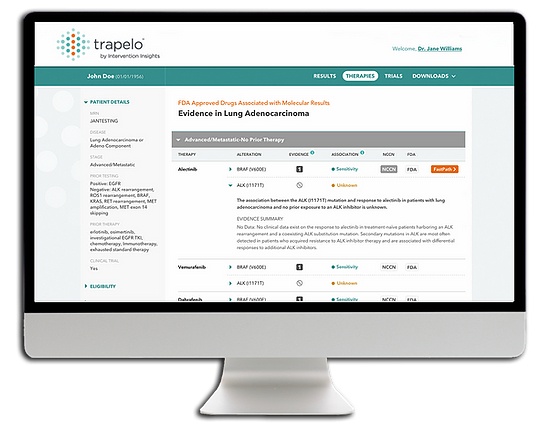 What You Should Know:
– NeoGenomics, Inc., a provider of cancer-focused genetic testing services and global oncology contract research services announced it has reached an agreement to acquire precision oncology platform Trapelo Health for $65M. The agreement purchase price of $65 million, consists of $35 million in cash on hand and $30 million in NeoGenomics common stock and is expected to close in April 2021.
– Trapelo Health offers a first-of-its-kind, interoperable, decision-support platform for physicians, laboratories, and payers to inform testing and treatment selection, improve clinical trials matching, streamline workflow and facilitate real-time alignment with the most current clinical evidence. The platform improves patient access to medically appropriate and high-quality treatment options.
– With this acquisition, NeoGenomics can provide their customers with knowledgeable evidence-based information that will help them to answer difficult and challenging questions related to precision oncology biomarker testing and treatment options. In addition, the acquisition will enable NeoGenomics to build a leading informatics business as part of their comprehensive oncology offering.