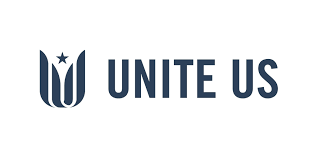 What You Should Know:
–   Unite Us, the tech company creating coordinated care networks nationwide, has just announced a $150M Series C round of funding led by ICONIQ Capital, bringing its valuation at $1.65 billion.  
– Unite Us is leading the care transformation movement towards whole-person health with its core product, Unite Us Platform, an outcome-focused coordination software sconnecting community-based organizations with health care providers, health plans, state and local governments, and private foundations. The industry has recognized the essential role social determinants of health (SDoH) play in a person's health, reinforcing Unite Us' mission to continue to invest in cross-sector partnerships that lead to better health and equitable access to services.
– To date, Unite Us has earned the trust of hundreds of partners nationwide, including Kaiser Permanente, CyncHealth, Humana, CVS Aetna, the Cleveland Clinic, and United Ways across the country.
– The company plans to use a part of the proceeds from this round to invest heavily in Unite Us Payments, which relies on the Unite Us Platform infrastructure to record and process payments to their trusted network of community partners. In addition, Unite Us will further fund its interoperability framework to ensure that those serving clients in need are able to do so seamlessly across operating systems.
Unite Us Background
Founded in 2013, Unite Us initially started out focusing on serving the needs of the military-connected population. The company later expanded its focus to care coordination and social services for vulnerable populations including Medicaid and Medicare beneficiaries, the homeless, justice-involved individuals and populations with behavioral health and substance use challenges.
The company helps systems and communities efficiently deliver care and services by inter-connecting providers around every patient, seamlessly integrating the social determinants of health into patient care. Providers across the service continuum can receive and send external referrals and track every patient's total health journey while reporting on all tangible outcomes across a full range of services in a centralized, cohesive, and collaborative ecosystem. This social infrastructure helps communities move beyond legacy resource directories and transform their ability to measure impact, improve health, and track outcomes at scale.