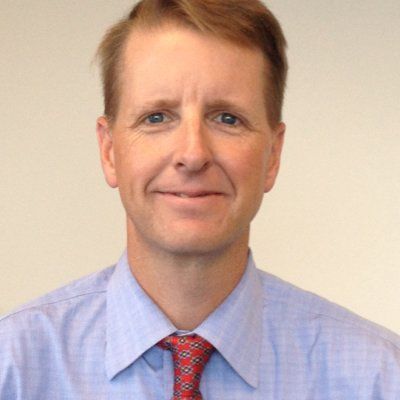 Healthcare systems across the country are facing high patient volumes combined with higher patient expectations during the COVID-19 pandemic. In response, hospitals and other healthcare facilities need to consider technology that can help them keep pace with evolving demands while prioritizing the health, safety, and experience of their patients. 
One of the most impactful solutions in a healthcare facility's technology arsenal are the ones focused on inventory management. These solutions offer multiple benefits, including streamlining hospital supply chains, workflow optimization, asset tracking, and contributions to patient safety. 
Automated tools help alleviate some of the administrative burden placed on staff, who are also facing newfound challenges brought on by the pandemic. These tools make for a far more efficient system that can help facilities save money, contend with staff shortages, and more. 
Improving Workflow
The ability to locate equipment quickly is essential. During COVID-19, patients are in dire need of medical equipment like ventilators, IV pumps, and more. Wasted time locating equipment can be a significant detriment to patient care. 
By automating inventory asset management, the staff is able to optimize their time and quickly locate and identify how much equipment is available. Reducing the amount of time needed to obtain necessary medical equipment allows a clinician to treat a patient quickly and efficiently – ultimately improving the quality of care. 
PAR Management
Hospitals often rely on staff to maintain PAR levels of mobile medical equipment. However, with human reliance comes human error and time wasted – time that could be repurposed for other value-added activities. Without historical data and analytics to drive decision-making, there is also the potential to either under or over order mobile medical equipment. This often leads to rush orders and unnecessary purchases or rentals required to meet demand or the associated costs of needlessly maintaining a larger equipment fleet. 
PAR-level inventory management allows hospitals to know exactly when the minimum or maximum quantity of an asset is reached, triggering a work request to specified personnel, typically the central supply team, to restock as needed. This ensures medical devices critical to patient care are always available, without delay. 
Ongoing challenges related to staffing and supply orders have only been exacerbated by the COVID-19 pandemic. Automating inventory management helps to guarantee that mobile medical equipment impacting patient care, like portable ventilators, are readily accessible despite these challenges and ensures facility staff has visibility into the current levels and usage of equipment. 
With automated inventory management systems, staff can properly align demand with physical inventory. Accessing reports that show which assets are needed where, when, and how often, along with asset movement and history, gives administrators better insight into equipment utilization and capital equipment planning.  
Patient Safety
Inventory management automation also contributes to patient safety by providing greater visibility into asset status. Automated tools allow staff to ensure equipment has been cleaned prior to use with another patient. For example, some inventory management tools can be set to send an automated alert if the equipment has not gone through the central sterile processing department in a timely manner after patient use. 
Staff Satisfaction 
Obtaining critical personal protective equipment (PPE) during the pandemic has been unpredictable at many facilities. This particular challenge put frontline healthcare workers in danger and added even more tension to a high-stress situation. Inventory management technology can give clinicians an easy way to submit requests for supplies and support, including PPE. Some solutions also provide staff with the ability to designate levels of urgency for each request and access the real-time status of their orders. 
Streamlining staff workflow by eliminating challenges like misplaced equipment, or a lack thereof, can increase staff satisfaction and allow them to focus solely on their patients. Improved workflow and reduction of operational barriers have been shown to lead to overall stronger job satisfaction and trickles down to both staff retention and quality of care.  
Impact on the Bottom Line 
Focusing on how medical equipment is utilized allows facilities to reduce workflow bottlenecks, cutback on operational costs, and make equipment more accessible to staff. Equipment maintenance also becomes more predictable using inventory management systems, and they give administrators and staff more visibility into maintenance schedules, work orders, purchase histories, and more. 
The added level of visibility can save hospitals and other healthcare facilities thousands of dollars, and the operational efficiencies created by improved workflows can contribute to improved patient care. Investing in inventory management automation now will assist healthcare systems as they battle the challenges of COVID-19 – and beyond.
---
About Todd Stewart
Todd Stewart is the Vice President at CenTrak, the market leader in locating, sensing, and security solutions for the healthcare industry. Stewart and his team support OnDemandOrder, CenTrak's customizable portal for managing staff requests for mobile medical equipment and other support services. 
---