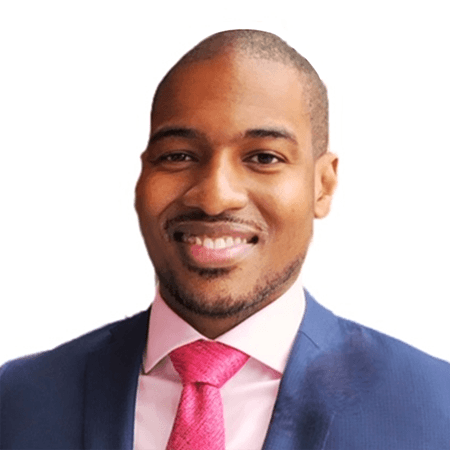 According to a 2019 study in the Proceedings of the National Academy of Sciences, one in 1,000 Black males can expect to die at the hands of the police. Black males were also 2.5 times more likely to die during an encounter with police than white males. For some, those figures are staggering. For many others, they are reminders of the racial disparities that have existed for far too long in this country.
So, in 2020, when recent events have brought racial injustice back into the national spotlight, it is important to take a closer look at all aspects of life where inequities exist – and not just in the criminal justice system.
Dr. John Carpten, chair of the department of translational genomics at Keck School of Medicine at USC, asked himself the same question as many Americans: what more could I be doing to better protect minorities?
"I know the Black Lives Matter movement is about police brutality and the killing of Black men, but Black lives should also matter when it comes to health equity," he said at a forum in July. "So, I have a renewed purpose and a renewed charge to ensure that that happens."
Carpten, who chairs the Minorities in Cancer Research Council at the American Association for Cancer Research, is among a growing cohort in the cancer research community (including myself) who are bringing an unprecedented focus on inequity in cancer care.
The problem is clear: "Collectively, blacks have the highest death rate and shortest survival of any racial/ethnic group in the US for most cancers," the American Cancer Society wrote this year. And we know that the reason for this gap is largely societal and structural, though there may also be biological factors at play.
But we need a deeper understanding of what is causing these differences, and where we can intervene to improve outcomes.
Let's get to work
Through my work, I have helped launch ERACE, or Engaging Research to Achieve Cancer Care Equity, which aims to bring the latest data, technology, and top US oncologists and cancer research centers together to create a race and ethnicity-based oncology registry.
The registry is intended to generate insight into what is driving these inequalities, bring to bear positive outcomes for populations where disparities exist, and support the next generation of researchers in their search for innovative solutions.
We also believe that it will expand access for minority populations to cutting-edge cancer care. Although individuals from racial and ethnic backgrounds will comprise the majority of the U.S. population by 2040, they are consistently underrepresented in oncology clinical trials, comprising 1-5% of study participants. Building a national registry of minority cancer patients will address systemic geographic and structural barriers to achieve more equitable care and outcomes for all patients and not just the privileged few.
The collective efforts that have recently launched to explicitly address these health inequities may finally move the needle in a positive direction. The National Foundation for Cancer Research is seeking funding to expand on genomic sequencing work led by Dr. Wei Zhang, director of cancer Genomics and precision oncology at Wake Forest Baptist Medical Center. Clinicians and scientists at Cold Spring Harbor Laboratory in New York announced new research efforts into "genetic contributions of ethnicity to the increased incidence of colon, endometrial, and pancreas cancers in African Americans."
And leading cancer research organizations like the Dana-Farber Cancer Institute are increasingly turning their attention and formidable resources to cancer disparities, both to better understand biological factors and to actively address the social forces that increase the risk for disease and limit access to treatment.
It's clear that the same forces behind movements such as Black Lives Matter are driving a commitment to change from the cancer research community. Now we need to hold ourselves accountable and make the case for more funding, for private-public partnerships, and for institutions to create space for their leading researchers to focus on this issue.
Our words today will not be remembered. Our legacy will depend on whether the next generation inherits these racial disparities or not.
---
About Warren A. Whyte, Ph.D.
Warren A Whyte, Ph.D., is the Vice President of Scientific Partnerships and Customer Success at ConcertAI where he responsible for working with internal and external stakeholders and customer-facing teams in healthcare to promote diversity and equity in cancer care and related services. Prior to ConcertAI, Whyte worked at Accenture where he led the strategic delivery of RWE offerings for leading drug and medical device companies across medical affairs, R&D, and commercial functions.
Prior to Accenture, Dr. Whyte consulted for several biopharmaceutical companies and led research in genomics and molecular biology that preceded the creation of Syros Pharmaceuticals, a venture-backed gene therapy company. Dr. Whyte has published in several peer-reviewed scientific journals. He has a BS in molecular and cell biology from Cornell University and a Ph.D. in genomics from MIT.
---