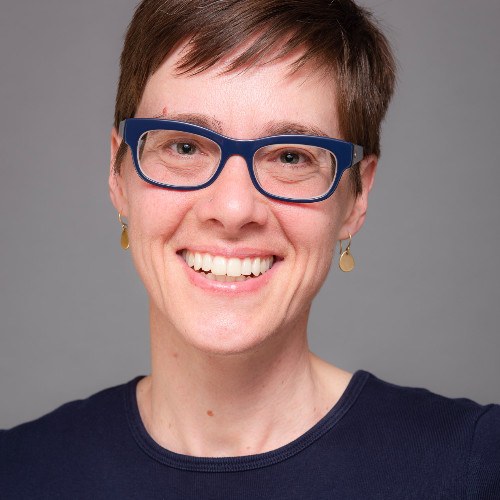 As the COVID-19 pandemic accelerated telehealth adoption, many patients and providers supported the remote-friendly technology. While the big spikes of usage may slow, adoption is still far ahead from where it was pre-pandemic, and we expect that to remain. In fact, the global telehealth market is projected to reach $559.52 billion by 2027, and estimates indicate that up to $250 billion of the current U.S. healthcare spend could potentially be virtualized.
Organizations were forced to augment and accelerate their telemedicine capabilities in 2020 and now have an opportunity to take a step back and consider key questions they didn't have time to think about earlier this year. How will new telehealth technology impact the physical space? How can facilities optimize for this permanent change? Here is a recommended process to help organizations successfully transform healthcare facilities to provide modern convenience through a human-centered approach.
Determine your needs
As healthcare leaders assess new technology and capabilities, first take a step back and determine the specific needs and goals of your facility and team. Kick off this process by bringing together stakeholders with differing points of view and responsibilities.
Consider convening representatives from IT and administration, as well as caregivers and even patients, who regularly interact with technology in different environments. This will help to identify the specific needs to address while securing buy-in across the organization. During the initial meetings, discuss how telemedicine might expand throughout the care environment in order to:
– Connect patients to loved ones outside the facility
– Foster communication between clinicians at different sites
– Create spaces for physicians to engage with patients in virtual care visits
– Expand remote patient monitoring systems
– Set up triage areas in and outside of the facility
After setting overarching goals, think about your distinct equipment requirements such as network, connectivity, material needs and even lighting within your clinical ecosystem. For example, a computer used for virtual visits must have an adequate camera, speakers, and microphone, and enough processor speed to run the required software. Seamless technology and equipment integration will drive the most impact towards your telehealth goals. Once you have determined your telehealth objectives and needs, it's time to optimize your space for more virtual visits.
Reconfigure spaces with human-centered design
Introducing technology into the care setting brings along many challenges, including a physical impact on providers and patients. Integrate equipment with human-centered design, especially in settings where providers are on their feet for up to 12 hours. When reconfiguring your space, the following features will help you meet your telehealth goals while providing a safe space that benefits all stakeholders.
– Multiple screens: Products configured for multiple monitors provide clinical staff with the ability to quickly access patient information.
– Height adjustability: Products should be easily adjusted for multiple caregivers at different heights. Adjustable equipment can also provide flexibility and relief for caregivers that switch between sitting and standing during virtual visits.
– Mobility: Products should quickly and easily move in and out of rooms, and through crowded hospital corridors.
– Reduce the risk of pathogen transmission: Look for solutions that use ultraviolet (UV) light to neutralize surface contamination on medical equipment. As healthcare providers work to limit the spread of harmful pathogens, some UV light solutions can eliminate 99% of surface contamination on the equipment that moves in and out of patient rooms and is used by multiple providers.
Ensuring the comfort of caregivers and patients is a necessary component of the healthcare transformation process. Take a close look at the physical constraints of healthcare facilities, and as you evaluate new equipment, prioritize ergonomics, flexibility, and mobility to support the well-being of the clinical team. An intentional focus on ergonomics and workplace comfort is essential in caring for those who care for others.
Implement and Evaluate
Implementation and consistent evaluation are critical to ensure that long term telehealth adoption is successful. Reconvene the original stakeholder group to discuss the implementation and ask who needs to be trained and how to train across the organization. Also, check in with your product manufacturer to see how they can help you effectively implement your telehealth program.
Feedback loops are vital in this ongoing process. As you collect insights from users, continue to work with stakeholders to determine gaps and necessary changes you need to make. Evaluation should be an ongoing process of frequent, informal check-ins to identify issues and address them immediately. Always keep in mind that telehealth was adopted at an incredibly fast pace this year, but now is the time to properly gauge its effectiveness and equip facilities for a future of virtual care that works seamlessly for the patient and caregiver.
---
About Nicole Muehlenhaus
Nicole Muehlenhaus is the senior product manager, healthcare at Ergotron, a global company that uses human-centered design principles to build ergonomic workspaces that help people thrive. With 20 years of international experience in healthcare marketing and sales, Nicole's expertise includes customer-focused product development, product management and market strategy.
---