What You Should Know:
– Komodo Health announces the acquisition of Mavens, a cloud-based platform for life sciences to expand its software capabilities.
– The acquisition of Mavens offers customers a cloud-based platform with a suite of software that ends reliance on fragmented data and expensive single-point solutions.
---
Komodo Health today announced its acquisition of Mavens, a leader in cloud-based technology solutions for the life sciences. The acquisition will enable Komodo Health to expand its cloud-based platform with a suite of software and applications that will help life sciences companies seamlessly integrate critical insights and data into their enterprise workflow applications. Financial terms of the deal were not disclosed.
Delivering Cloud-Based Consulting + Software Expertise for Life Sciences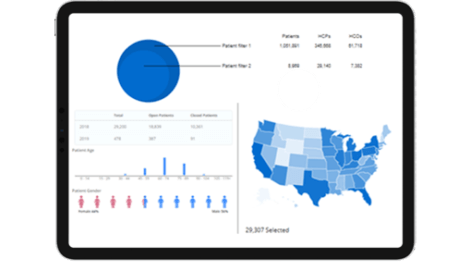 Founded by Salesforce alum Prasad Kanumury (PK) and Billy Ho, Mavens partners with life science leaders in biotech, specialty pharma, and rare disease organizations to drive better outcomes for their businesses by providing industry-specific expertise and applications.
Mavens develop patient and medical software products and provide deep industry expertise at more than 60 life sciences companies. The company brings more than 130 industry experts with world-class expertise in cloud software and technology integration. The acquisition also accelerates Komodo's global expansion as Mavens currently operates in the U.S., U.K., and India.
"We are excited to join forces with Komodo Health to create a next-generation solution for the industry," said Prasad Kanumury (PK), Founder and CEO of Mavens. "Together, we will transform the way life sciences companies put life-saving therapies in the hands of patients that need them most, ultimately reducing the burden of disease across the globe. This raises the bar and changes the expectations of the entire healthcare ecosystem."
Acquisition Creates Data-Driven Enterprise Platform for Life Sciences
Together, Komodo and Mavens will expand their software capabilities, infused with insights from Komodo's Healthcare Map™ — which leverages the patient journeys of more than 320 million de-identified individuals. As the industry shifts toward a patient-centered model, enterprise healthcare companies can end their reliance on legacy data aggregators and better connect workflows to the primary objective of meeting the needs of patients.
"This acquisition disrupts the status quo, unlocking a fundamentally different opportunity for life sciences companies to access differentiated insights," said Arif Nathoo, MD, CEO and co-founder of Komodo Health. "Purchasing fragmented and costly data assets, custom solutions and expensive consulting projects will be a thing of the past as Komodo Health delivers a seamless, data-driven platform across R&D, Commercial, Medical Affairs and Patient workflows."
---