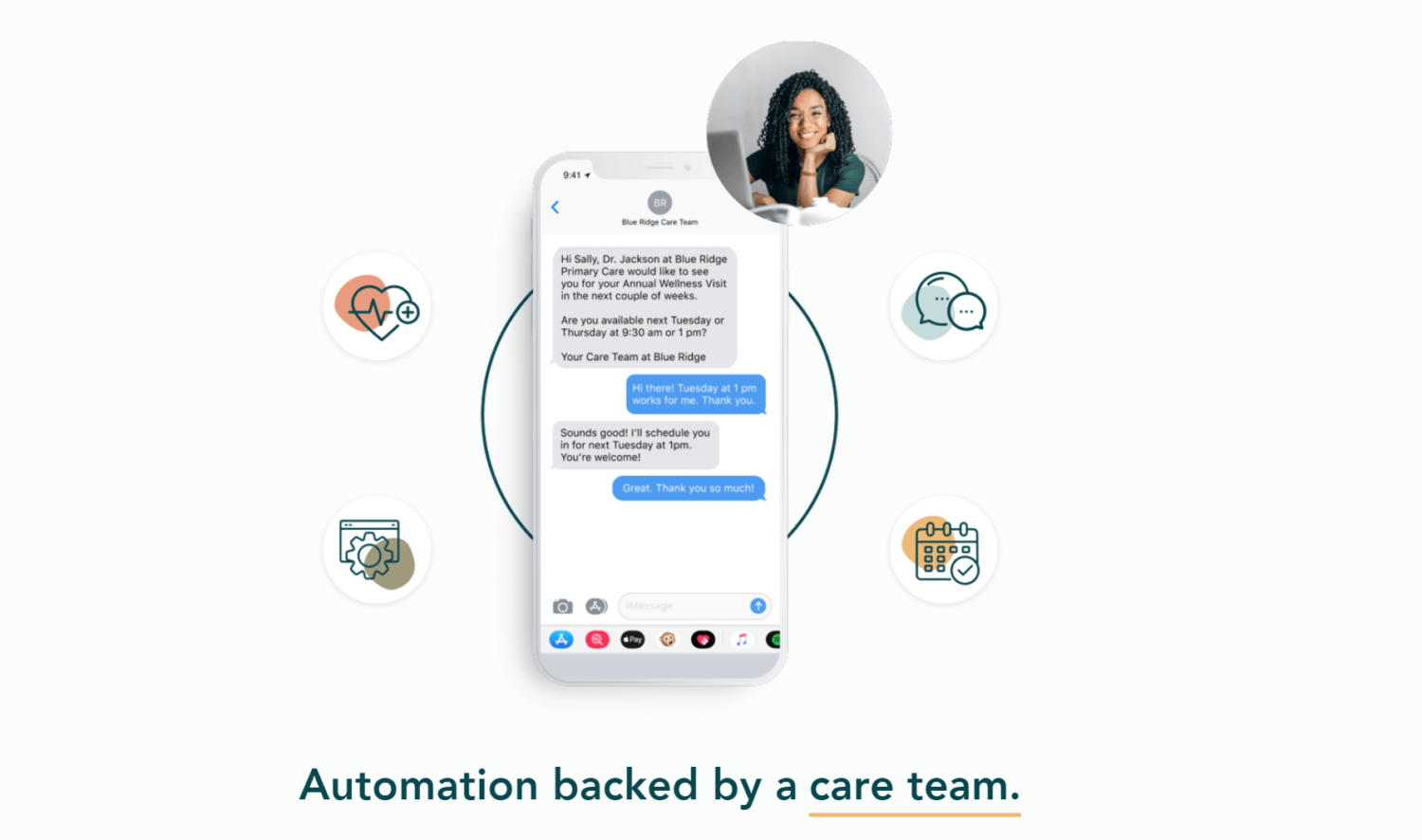 What You Should Know:
– San Francisco-based digital health startup Pair Team emerges out of stealth with $2.7M in seed funding backed by Kleiner Perkins, Craft Ventures, & YC.
– Pair Team provides both a remote team and AI that automates workflows, provides infrastructure & improves medical practices — efficiencies and billing as you'd expect, but all driving toward value-based, quality patient care.
– Pair's wrap-around technology tripled the rate of annual wellness visits and increased revenue by 15% for clinics in 2020.
---
Pair Team ("Pair") announced today it has emerged out of stealth and has raised $2.7 million in seed funding backed by Kleiner Perkins, Craft Ventures, and YCombinator, along with other prominent funds. Pair is an end-to-end operations platform for value-based primary care, backed by Pair's own care team. For patients, Pair provides a digital front door and helps them navigate healthcare.
Automate Primary Care Operations Infrastructure
Founded in 2019 by Neil Batlivala and Cassie Choi, RN after experiencing how critical a high functioning administrative team is to provide high-quality primary care by building out operations together at leading tech-enabled practices of Forward and Circle Medical. The majority of healthcare is local and fragmented, and no solutions were built to enable existing clinics. Pair came out of that need and provides a simple yet comprehensive solution that covers the front, mid, and back-office. Their automation, along with a human-in-the-loop approach provides end-to-end operations of patient outreach, scheduling, e-forms, care gap reports, record requests, referrals, lab coordination, etc., to offload the traditional job functions of the front desk and medical assistants.
"Primary care is systematically and chronically under-resourced. Pair ensures patients receive the very best practices in health care — from annual checkups, follow-ups after hospital discharge, and preventative care screenings," commented Neil Batlivala, CEO and co-founder of Pair Team. "We not only monitor patient data, but we go further to operationalize it with automation and our care team."
Revenue-Sharing Business Model
Pair provides a revenue-sharing model to the share cost of operations with primary care providers. The platform monitors health plan and system data to trigger automated workflows that engage patients to schedule clinically impactful visits, surface care recommendations to clinicians, and manage follow-up care coordination. Their bolt-on model allows them to work as an extension of your care team within existing processes and accelerate quality programs in days, not months. For practices, this drastically improves care quality and visit efficiency. For plans, this aligns day-to-day operations with a total cost of care.
Helping Medicaid Populations Navigate Their Healthcare
Medicaid and Medicare is struggling in an unprecedented way during COVID — many workers are losing access to healthcare through their employer and COVID job loss. During the first week of open enrollment, last month nearly 820,000 people selected plans on HealthCare.gov 2020, according to the Centers for Medicare & Medicaid Services (CMS).  Federal Medicaid outlays increased more rapidly through 2nd half FFY 2020, up 22.5% as compared to prior year at 8.7% growth. So the number of patients coming onto the system is at unprecedented levels. 
Pair helps Medicaid populations navigate their healthcare with follow-ups, preventive cancer screening, and those recommendations on current (and ever-changing) Medicaid requirements. The company starts with existing processes and accelerates quality programs in days, not months.
Recent Traction/Milestones
Despite COVID and patient's avoidance of medical offices and care, Pair's wrap-around operations technology and care team tripled the rate of preventative care visits and are on track to increase clinical revenue by 15% by end of the year through quality incentives alone. To date, Pair manages care for thousands of Medicaid patients in southern California and has closed hundreds of care gaps with their remote care team.