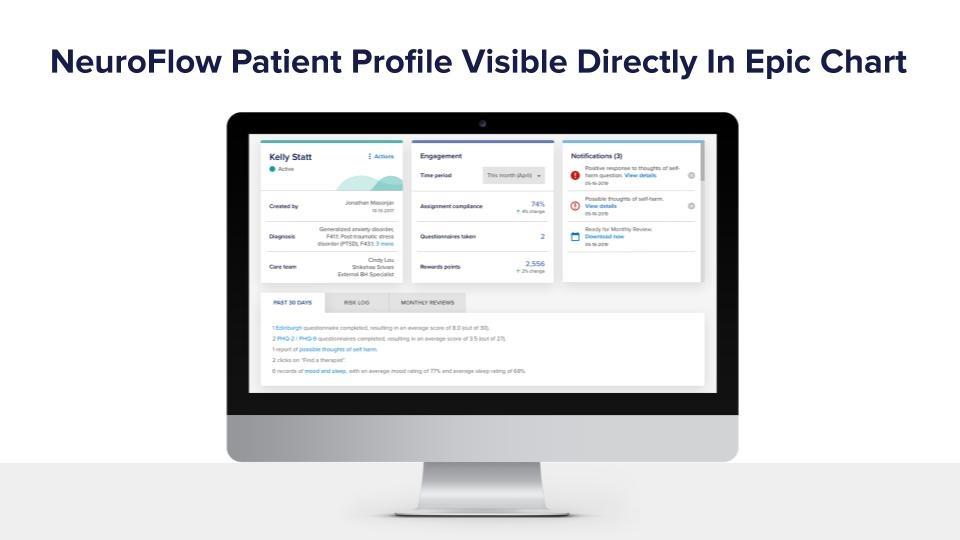 What You Should Know:
– NeuroFlow, the leader in technology-enabled behavioral health integration, is now available to healthcare providers through Epic's App Orchard marketplace. NeuroFlow combines provider workflow augmentation solutions, clinical care dashboards, and a patient-facing application to create a clinical feedback loop centered around behavioral health.
– Patient generated data including validated assessment scores, mood and sleep ratings, and journal responses are fed into NeuroFlow's provider-facing web platform, which leverages a combination of machine learning and natural language processing (NLP) from patient journal entries to risk stratify patients and enhance care coordination efforts.
– The NeuroFlow integration with Epic will help organizations accelerate their efforts toward integrated care by facilitating reimbursement for collaborative care codes and optimizing value-based contracts.
– The launch is an encouraging development for health systems seeking to practice any of a range of collaborative care models, a clinical approach integrating both the physical and mental health of patients. Hospitals and health systems using Epic can deploy NeuroFlow to streamline clinical workflows and scale existing initiatives for measuring and treating patients' mental health symptoms.