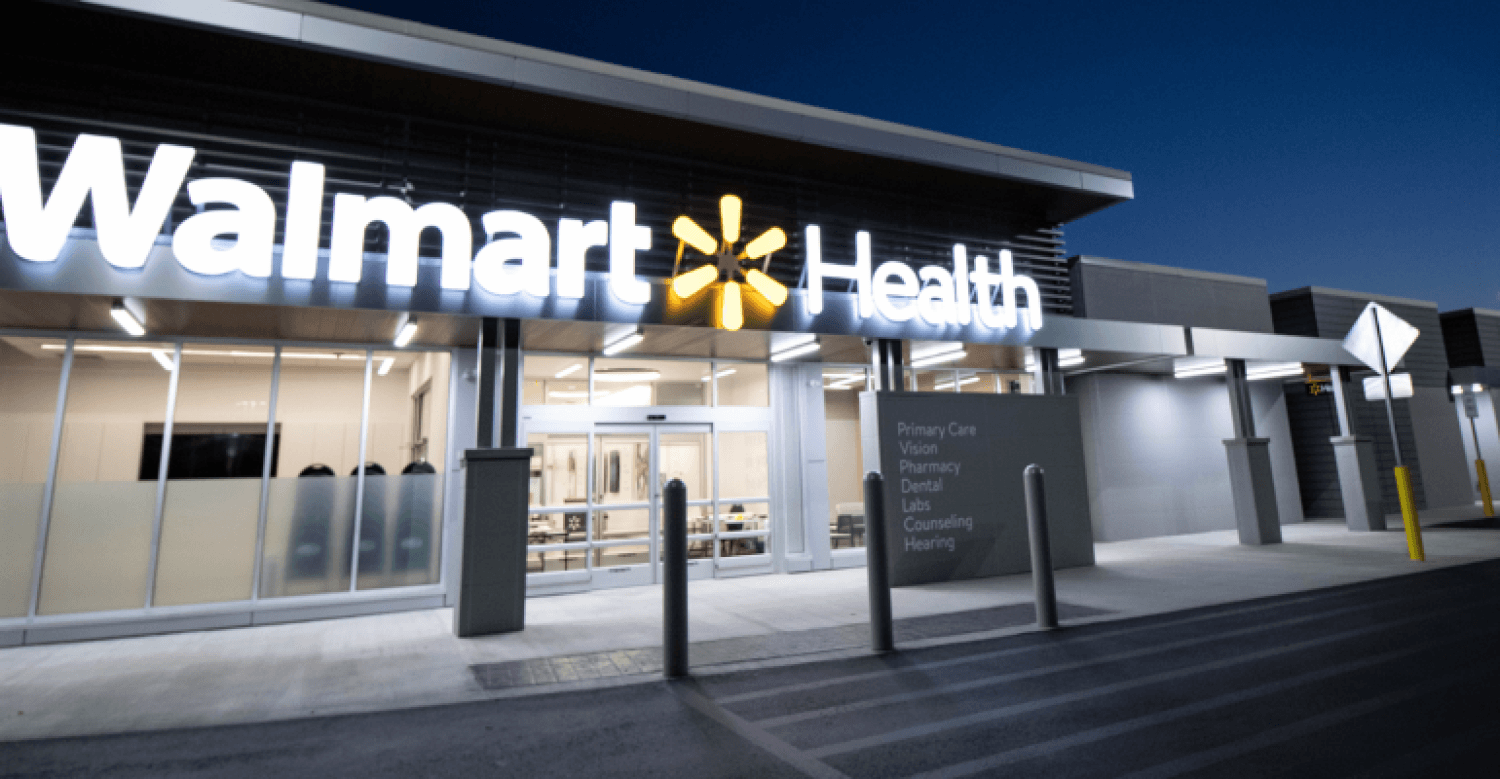 What You Should Know:
– Walmart and Oak Street Health ink a partnership to launch three joint health clinics in the Dallas-Forth Worth, TX area this year.
– Each clinic will offer value-based primary care and urgent care services with a focus on adults on Medicare.
---
Retail leader Walmart announced a partnership with Oak Street Health, a value-based primary care network for adults on Medicare to launch three joint health clinics the Dallas-Forth Worth, TX area.
The new Oak Street Health clinics in Dallas-Fort Worth will offer comprehensive and preventive primary care and urgent care services. Each clinic will feature a modern design and will provide extended hours for walk-ins, same-day appointments and scheduled appointments.
The anticipated openings will take place in the fall at the following locations:
– Arlington Walmart – 4801 S Cooper St, Arlington, TX, 76017
– Benbrook Walmart – 8840 Benbrook Blvd, Benbrook, TX, 76126
– Carrollton Walmart – 1213 E Trinity Mills Rd, Carrollton, TX, 75006
"We've proudly served customers at these three former Walmart Care Clinic locations for the last five years, and we are excited to bring this evolved approach to healthcare to our customers at these locations with Oak Street Health," said Marcus Osborne, Senior Vice President, Walmart Health. "As we grow Walmart Health locations in other markets, we think Oak Street Health's innovative value-based healthcare model will help us continue to deliver on our live better promise at these locations."
While all members of the community – from toddlers to seniors – are welcome at these clinics, Oak Street Health's focus in its growing network of more than 60 primary care centers remains adults on Medicare. Oak Street Health currently operates more than 60 centers across Illinois, Michigan, Indiana, Pennsylvania, Ohio, Rhode Island, North Carolina, Tennessee and Texas.