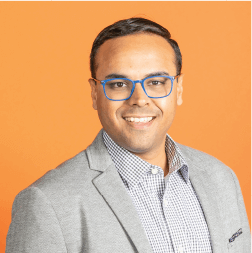 Amid the COVID-19 pandemic, all call centers have now been asked to play a vital role, acting as the hubs for contact tracing to help track and contain the spread of the virus. It's estimated that the U.S. needs to employ 100,000 to 300,000 contact tracers for this to be an effective program. However, call center representatives that have a healthcare background and are trained to handle these sensitive calls are in short supply, so states have had to get "creative about finding the workforce." Unfortunately, it isn't working.
We sat down with Umesh Sachdev, Co-founder, and CEO of Uniphore, a company working with call centers around the world to understand why contact tracing is failing in the U.S.
What are some of the key reasons why contact tracing is failing in the US?
A: Certainly, some of the top reasons include socio-political issues. While contact tracing can be challenging, it is merely another application that contact centers can be optimized to handle. For any modern contact center to be successful, it needs well informed and prepared agents, streamlined and efficient processes, secure back-office data storage and retrieval systems, automated and integrated agent-desktop software, compliance and supervisory capabilities, and robust QA processes.

The first reason why some centers are struggling to do successful contact tracing is time. Unlike some applications where information can be put into a queue to be further explored or answered over a few days, contact tracing needs to be done in near real-time to avoid further spread of the virus. 
The second challenge is the dynamic nature of the information being collected, processed, and acted upon. Unlike standard call centers, which typically establish approved responses based on policies, escalation paths, and even exception processes, contact tracing is continuously being updated with the latest contact/exposure, positive/negative testing status, and latest guidelines from the CDC/WHO.

The third challenge is all the levels of compliance with government healthcare regulations and strict policies and procedures when dealing with health-related information. The fact is, Conversational Service Automation technology exists today, which can eliminate the challenges noted above faced by contact centers when doing contact tracing. Conversational Service Automation has the accuracy, the speed and the flexibility to make a difference and transform contact centers.
Why are call centers so vital to the success of contact tracing?
A: When both humans and conversational technology are appropriately paired, contact centers can be a powerful tool in the fight to help mitigate the impact of this virus.
Why are certain states failing more than others?
A: The key to broader success in contact tracing is to deploy the right tools which are the best fit for the people involved and then give them the proper training to get comfortable with the technology. Some areas of the country are more used to speaking with automated voice-enabled systems, and some prefer to speak with a live agent. Some agents in some areas are more willing to be coached and can adapt in real-time than others. The key is using flexile technology to accomplish whatever goals have been set by the organization.

Ultimately, technology has to adapt to people; that's the beauty of artificial intelligence, machine learning, and automation technology working side by side live agents in real-time.
What are some best practices for call centers to ensure they are able to handle the calls successfully?
A: Be sure to understand the overall goals and timeline. Don't look at each process separately.  Look at how they all work together and identify the interdependencies between them and then identify ways to streamline.

When making technology decisions, look for a partner who has both the breadth and depth of experience to do things differently. Call center technology has been around and stagnant for many years and is going through a major transformation, thanks to the latest AI, machine learning, and automation technologies coming together in new ways.

Look for solutions that pair the best of human agents (the empathy, person to person conversations) with the speed, accuracy, and cost efficiencies of AI, machine learning, and AI. The answer to solving call center challenges, including contact tracing, is to not be dominated by one approach.  It is a combination of two!