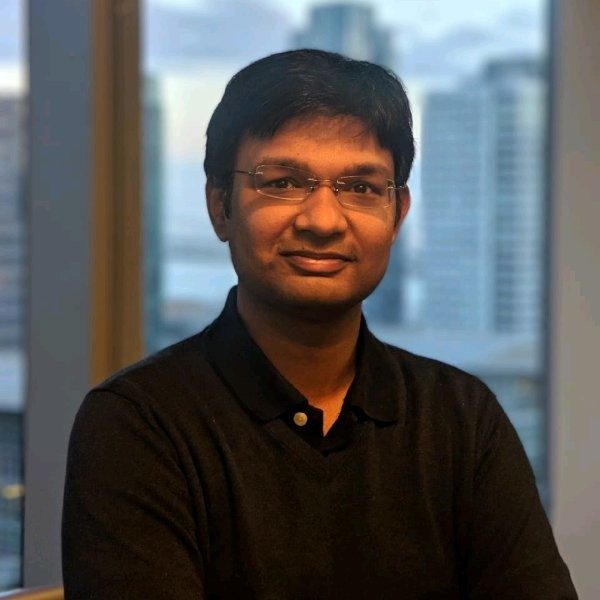 COVID-19 has presented healthcare with a challenge like no other, with nearly nine million cases all over the world and over 470,000 lives lost. The speed of the outbreak and the disruption caused by it has created unforeseen challenges for communities and economies, and it's especially apparent in healthcare delivery. Healthcare systems in nations around the globe have dedicated substantial resources to respond to the pandemic and the growth has only somewhat stymied. 

While the U.S. healthcare brings all hands on deck to treat the COVID-19 patients, we have seen a massive acceleration in the use of telehealth to make sure care delivery is not delayed for other patients. The U.S. telehealth market is expected to reach around $10 billion by the end of the year- a dynamic that will remain on its course after the pandemic as well. According to a report, the telehealth market is set to be valued at $175.5 billion by 2026. 
During this period, hospitals across the country will invest more in telehealth solutions to create familiarity with virtual care. However, virtual care encompasses many more benefits than video conferencing with patients. While many health systems have stepped up to leverage telehealth, there is still a long way to go. 
COVID-19 has led to wide-spread telehealth adoption
COVID-19 has certainly changed the outlook towards telehealth. While it was already experiencing significant momentum prior to the pandemic, it has gone from a 'good-to-have' to a vital component of care delivery today for providers and patients alike. A McKinsey survey revealed that the number of patients that had used telehealth increased from 11 percent in 2019 to 76 percent in 2020. Even the providers have witnessed 50 to 175 times the number of patients via telehealth than before. 
One of the most important considerations behind the increase in telehealth adoption is that while a significant number of the U.S. population is under stay-at-home orders, this is the only way people can communicate with their physicians. Additionally, the adoption of telehealth can also be instrumental in mitigating the competition for healthcare resources. The use of personal protective equipment (PPE) can be saved for medical staff on the line while other providers can care for their patients from the safety of their homes or clinics. Importantly, the recent CARES Act waived the historical restrictions of telehealth availability to patients in rural areas, and that these services could only be offered from an institutional setting. Telehealth can now be provided to patients at any location with physicians connecting with them from their preferred location.
Another important development is the relaxed HIPAA privacy standards to allow the use of standard video conferencing apps such as Zoom, Skype or FaceTime. As long as the use of these applications gives providers the flexibility to connect with patients remotely, this selective regulation could be in good faith. 
However, this begs the question: could non-HIPAA compliant solutions be a viable, long-term solution? Does the telehealth domain extend as far as video conferencing? How can telehealth be modified to suit the new normal in healthcare? 
Extending the use of telehealth to engage healthcare in a broader way
While the surge in telehealth adoption was somewhat dramatic, the shift to a new normal has to be step-wise and planned for a more efficient healthcare system. There are still factors to consider that could be a potential challenge in the adoption of telehealth, such as lack of awareness of telehealth offerings, poor infrastructure or access to support virtual care and suitable insurance coverage. 
The applications of telehealth can be leveraged in multiple ways. Healthcare organizations can leverage telehealth as an alternative to emergency departments (ED) and urgent care visits. Patients can connect with their physicians remotely regarding their immediate concerns such as an unexplained stomach ache or unusual skin rash to avoid a trip to the ED or urgent care. This could prove extremely important in reducing the number of ED visits and subsequently, lower the cost of care. 
Building on that, virtual consultations with an established provider can also be considered. These consultations can include primary care visits for regular check-ups for chronic conditions, a common cold or psychotherapy. Providers can also conduct follow-up visits and decide later if the patient requires in-person care. This combination of virtual care along with in-person care can help in devising a dynamic care plan for patients and better manage population health. 
Combining telehealth with a healthcare data platform can be the foundation of a connected care framework that can focus on improving access to care and its continuity. A platform that is HIPAA-compliant can be easily used by the providers to connect with their patients and is an optimal way to have effective virtual consultations. Ideally, providers and patients should connect on a platform that gives providers access to their patients' previous clinical information from across the continuum of care. This would help in reducing the time that goes into shuffling patient files, gathering patient histories, and keying it back into electronic health records.
A virtual, connected care framework could be crucial in connecting all the dots in care. With virtual visits and remote monitoring being conducted on the same platform, providers can coordinate care among each other to ensure minimal friction in the care for patients. For example, real-time changes in the vital signs of a patient diagnosed with Type-2 diabetes can be recorded by the primary care physician and be communicated to the care team. The care team can devise a care plan to address the needs of the patient or direct them to an urgent care clinic to be further assessed. This could be followed by a virtual check-in call with the physician and appropriate follow-up care. 
Preparing for the new normal in healthcare
Amid the urgency of the pandemic, it is important to consider what the U.S. healthcare system may look like after the pandemic is over and how the strategies we have implemented during this time will evolve. 
For healthcare systems to truly embrace the potential for virtual care, physicians have to realize that telehealth is not just a substitute for face-to-face care delivery but a way of enhancing the care experience. To have telehealth as a concrete foundation for virtual care, all digital capabilities and patient information have to be accessible in real-time. Virtual care in healthcare has emerged as an enabler of change and healthcare organizations should sufficiently leverage this opportunity to improve their outcomes, their management of population health, and enhance the health of all of their patients.
COVID-19 will alter our healthcare permanently. The demand for care has changed and any future value-based care efforts will likely be accelerated. The goal is to achieve a lower cost of care while improving the quality of care leading to a healthier population- telehealth is an important tool to achieve that goal. The future of healthcare will be dependent on taking on risk, delivering care to patients in real-time and implementing strategies that are focused on providing care using the most efficient technologies. 
---
About Abhinav Shashank
Abhinav Shashank is the CEO and Co-founder of Innovaccer Inc., a leading healthcare data activation platform. In his role as the CEO, Abhinav has laid the foundation for Innovaccer's success as a leading data activation platform company and registering a 400% y-o-y growth. Abhinav has also been given a coveted spot in 'Forbes- 30 Under 30 Asia 2017: Enterprise Tech' and recognized by Becker's Hospital Review as one of the 'Top 50 rising leaders in US healthcare under 40.'"
---