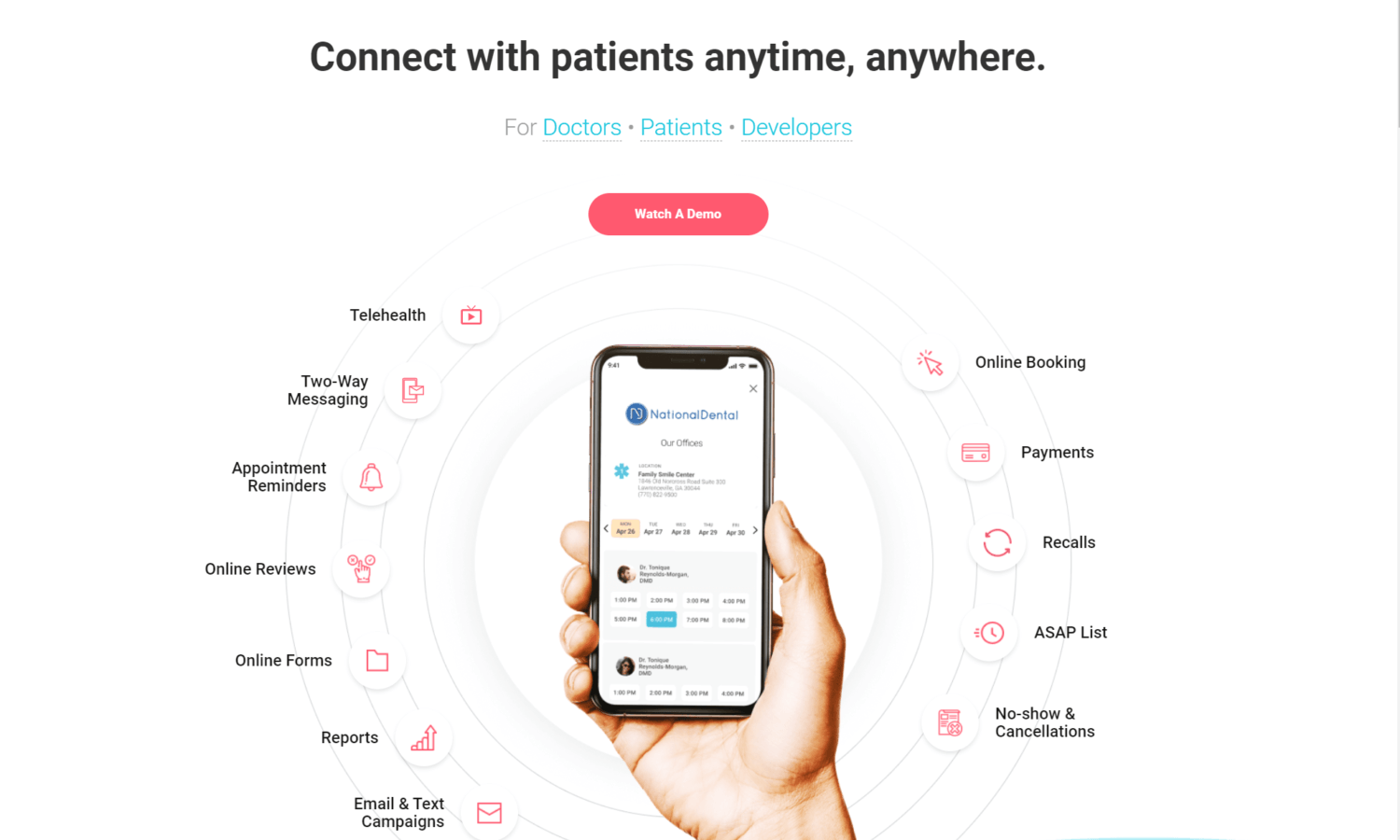 NexHealth, a San Francisco, CA-based patient experience management platform, announced it has raised $15M in Series A funding from some of Silicon Valley's best investors, including product-driven founders such as Scott Belsky, founder of Behance and Chief Product Officer at Adobe, and mission-driven founders such as Josh Buckley and Naval Ravikant.
Empowering Doctors to Run Thriving Businesses
Patients today spend more out-of-pocket, shop for care, and have high expectations from their doctors. Doctors, on the other hand, are struggling with low reimbursements and increased competition. Patients are expecting more, and doctors want to meet those expectations. This is where NexHealth comes in.
Founded in 2015 by Alamin Uddin, NexHealth's patient experience management platform enables doctors to give their patients an end-to-end experience with key features like real-time online booking, text/email billing, automatic reminders, recalls, two-way messaging, reviews, campaigns, and reports. Uddin founded the company while working as an administrator at a primary care facility in Brooklyn. Seeing the quality of patient care and patient compliance struggle due to lack of patient access inspired Alamin to build NexHealth.
The company plans to utilize the latest round of funding to expand EHR/PMS integrations and its universal EHR API. To date, the company supports more than 25,000+ providers, 11 million patients, and scaled its integrations to 45+ EHR systems.
"We live in a world of one-tap car rides and two-hour shipping. Patients are demanding the same convenience from their doctors, but doctors and dentists lack the right tools to serve patient needs. NexHealth is the infrastructure that helps providers modernize the patient experience and developers bring more innovative solutions to market," said Alamin Uddin, Founder, and CEO at NexHealth.