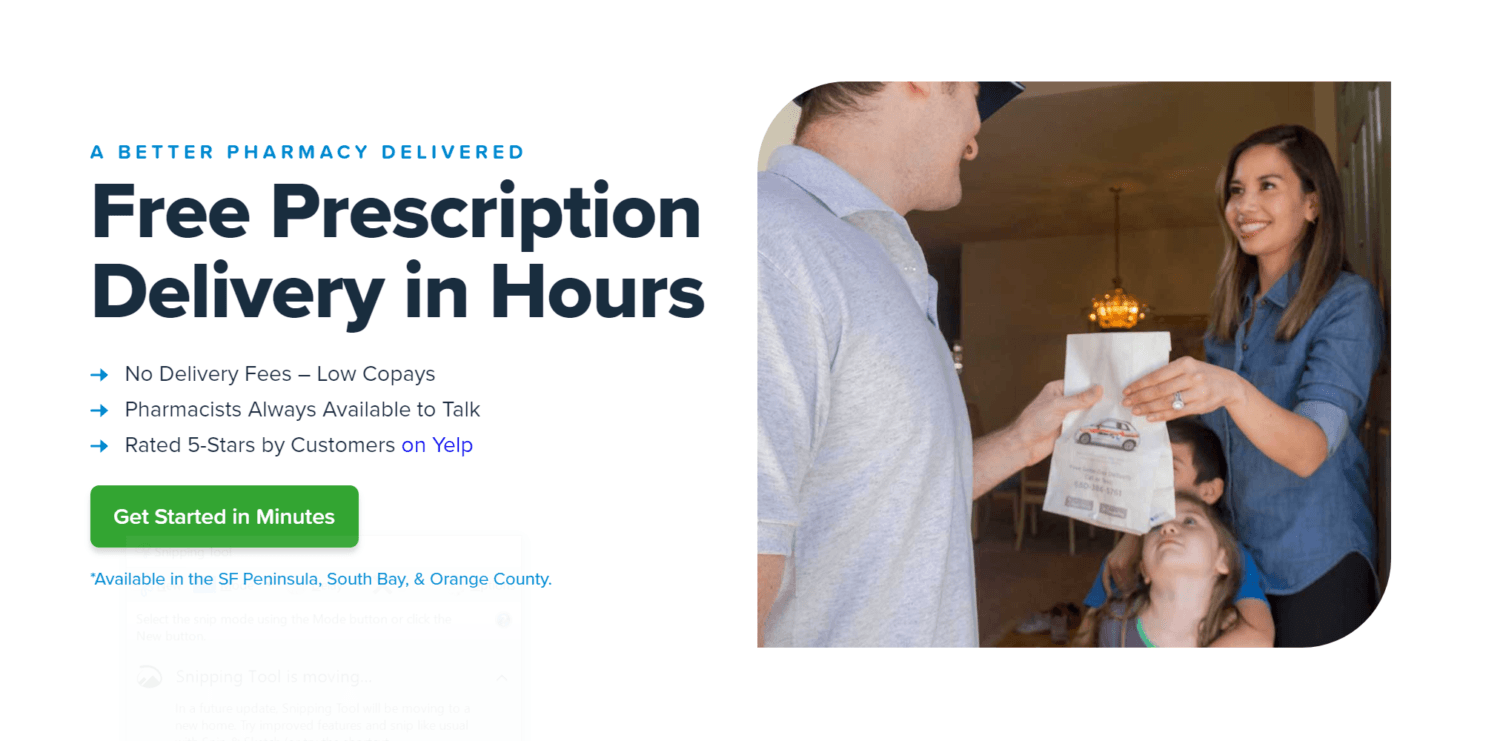 What You Should Know:
Same-day pharmacy delivery startup NowRx raises $3M in funding from Decathlon Capital to expand COVID-19 related pharmacy deliveries.
The coronavirus pandemic has caused demand for pharmacy delivery to jump as pharmacy customers skip the pharmacy lines in favor of quick, convenient, and safe doorstep delivery.
NowRx, a Mountain View, CA-based same-day pharmacy delivery company experiencing rapid growth during the coronavirus pandemic, has raised $3M in funding from revenue-based financing firm Decathlon Capital Partners. Same-day prescription delivery demand has surged as pharmacy customers, many of whom have underlying health conditions or are elderly, choose to skip the pharmacy lines in favor of quick, convenient, and safe doorstep delivery. NowRx is uniquely positioned to meet that new demand.
Founded in 2015, NowRx relies on leading logistics, ordering, and fulfillment technology to bring down delivery times, lower the cost of fulfillment, and ensure the highest level of customer service. The company develops and deploys proprietary technology to reshape the $400 billion pharmacy industry just like DoorDash, Instacart and other delivery services have transformed food delivery and grocery-buying habits.
How It Works
NowRx Pharmacy is easy to use and works in 3 simple steps.
1. You or your doctor sends a prescription to NowRx Pharmacy
2. Once NowRx has received your prescription, they will reach out to you in order to get some basic information (insurance, payment method, preferred delivery time, etc.).
3. Once everything has been confirmed NowRx will deliver your medication in under 5 hours for your regular copay.
Expansion Plans
NowRx will use the $3 million investment to scale its popular pharmacy model and meet the increased demand caused by the continuing coronavirus pandemic. To date, the company has delivered over 150,000 prescriptions to more than 18,000 customers. 
"NowRx is a business built for the rapid transition to a delivery economy, but the dramatic and lasting changes caused by the coronavirus pandemic has shifted customer behavior even more quickly than anticipated," said NowRx CEO and Co-founder Cary Breese. "Decathlon's investment helps us expand more rapidly to meet these customers' needs and continue scaling the pharmacy of the future."
Availability
NowRx pharmacy currently has multiple locations throughout the Silicon Valley and Orange County California areas. Specifically, the investment will be used to open up new geographic territories and add new capacity in existing markets.