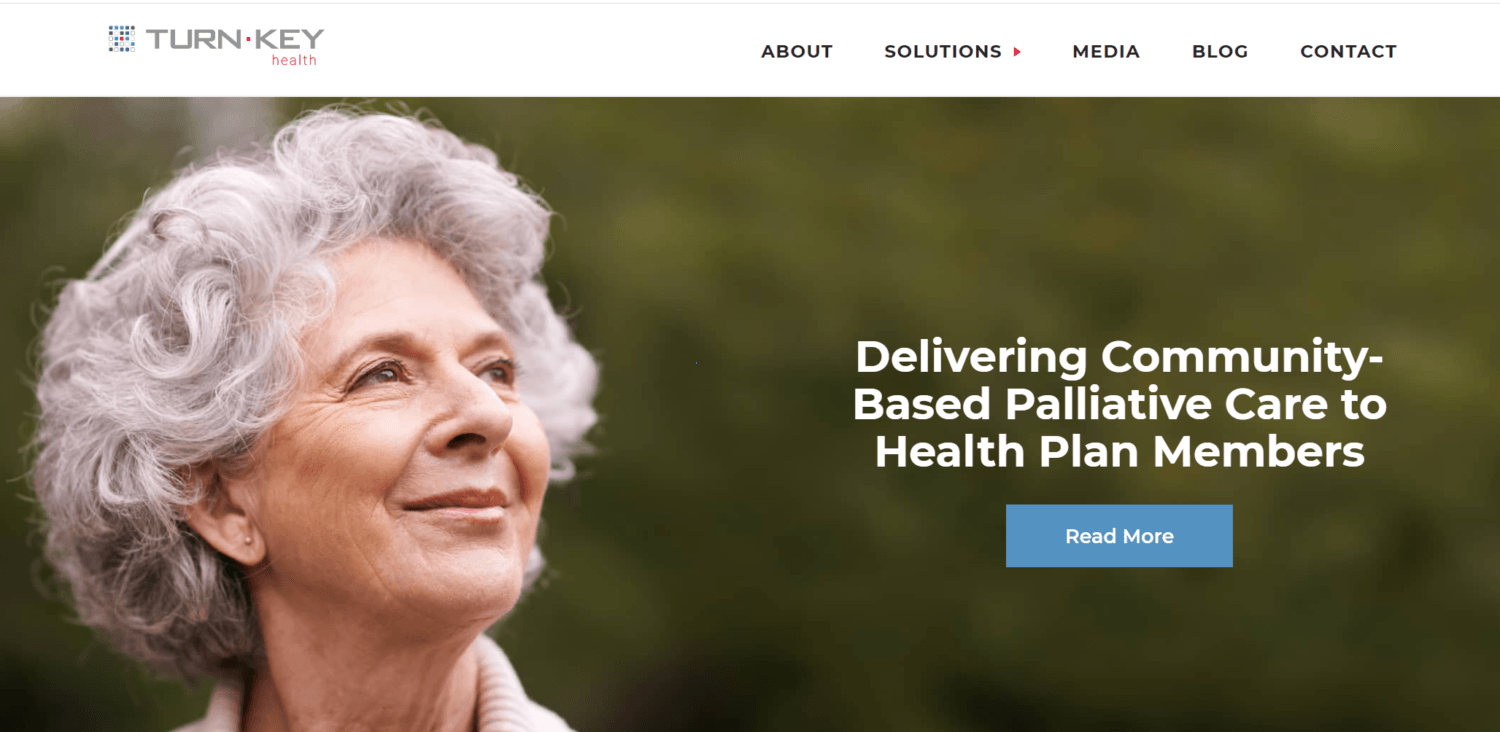 What You Should Know:
– Home care leader CareCentrix announced its acquisition palliative care solution for health plans Turn-Key Health, a move that will help more vulnerable patients heal at home.
– The acquisition fully integrates Turn-Key's palliative care solution into the CareCentrix platform and supports the company's mission to meet patient needs through an entire episode of care.
– With Turn-Key's data analytics and artificial intelligence, CareCentrix patients will receive personalized care plans that address both clinical and non-clinical needs.
---
CareCentrix, the leader in home-based and post-acute care services, today announced it has acquired Turn-Key Health, a leading community-based palliative care company serving health plans, hospitals and physicians. As a result of the acquisition, Turn-Key's proprietary Palliative Illness Management™ (PIM™) program, which leverages data analytics and artificial intelligence to deliver personalized palliative care plans, will be fully integrated into CareCentrix's platform. Turn-Key's home-based palliative care model aligns with CareCentrix's mission of supporting patients by addressing their clinical and non-clinical needs.
Why It Matters
Home care is an especially important option during the COVID-19 pandemic as the industry looks for innovative telehealth options to keep at-risk patients out of the hospital. According to a 2019 New England Journal of Medicine survey, 60 percent of patients who would benefit from palliative care services do not receive them. Unmanaged care for patients with advanced illnesses can lead to twice the number of unnecessary hospital readmissions compared to patients who receive palliative care.
A 2019 peer-reviewed study published in the Journal of Palliative Medicine highlights TurnKey's community based palliative care program that successfully reduced the total cost of care by 20 percent and decreased ICU admissions and hospital admissions by 38 percent and 33 percent, respectively. The Company's proprietary end-to-end PIM solution identified high-risk members for over-medicalization and supported providers in delivering a highly personalized palliative care plan.
Acquisition Integrates Palliative Care Solutions into CareCentrix Post-Acute Product Suite
The acquisition follows a successful partnership with Turn-Key over the last year, and now CareCentrix will integrate the PIM solution into its overall suite of products, enabling CareCentrix to identify patients who could benefit from palliative care and those at risk of overmedicalization and provide them with community-based resources. CareCentrix will also be able to enhance communication and improve care coordination across all involved stakeholders, including the patient's health plan, provider, and care team ultimately to drive down medical costs associated with palliative care.
"Health plans and patients are looking for home-based palliative care that honors the hard choices that patients and families need to make as well as gives them the opportunity to remain at home," said CareCentrix CEO John Driscoll. "The acquisition of Turn-Key is the next step in CareCentrix's commitment to provide more home-based services for all patients as delivering care at home becomes the new norm."