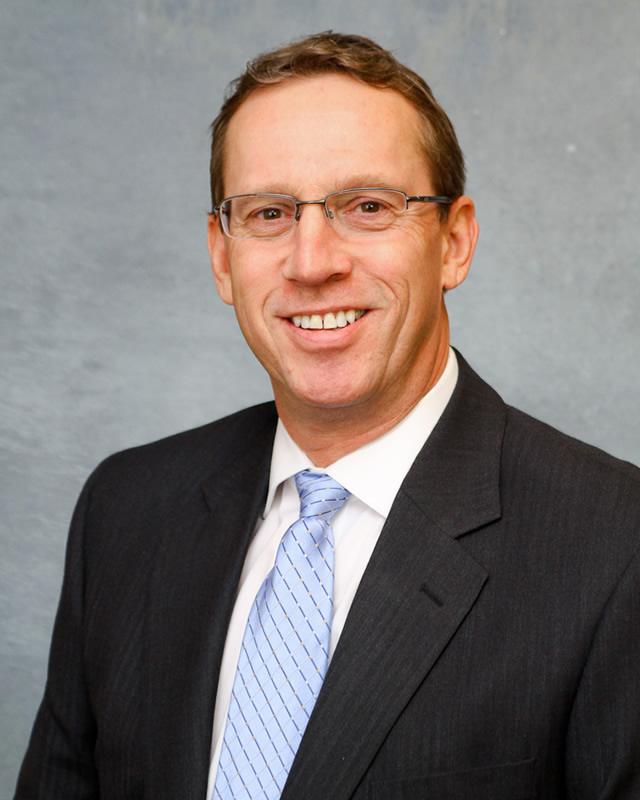 Value-based care initiatives matured in recent years thanks to exciting new technology and influential policy changes. But the coming decade will see transformative changes that will eventually lead to a uniform realization of value-based care across the entire healthcare continuum.
Specialty pharmacy represents one area of healthcare that is wholeheartedly welcoming a discussion about value. With the costs of six-figure specialty drugs and the number of patients using them continuing to rise, health systems are simultaneously assuming full-risk contracts with more frequency and shouldering the financial burden of improving clinical outcomes. Before examining the future moves that will lead to true value-based care, these are the prerequisites that have positioned the industry to help ease the pressure health systems are facing today. 
The digital age of data
While the history of electronic health records (EHRs) traces to the 1960s, widespread adoption did not come to fruition until the new millennium. Now, EHRs represent a cornerstone of value-based care because accurate patient data and the ability to share it rapidly are essential to optimizing patient outcomes. Acknowledging that interoperability between data systems remains a challenge, innovative health systems across the country are actively solving it today. For example, health systems like Henry Ford have successfully integrated their internal clinical software with their EHR, Epic, already, helping integrated care teams to more quickly and easily collaborate to streamline care coordination. Additionally, data companies and pending government regulations suggest a growing shared a desire to standardize and achieve interoperability.
Digital patient reporting mechanisms have also emerged as a significant driver of value-based care. When you see your primary care physician or pharmacist, they likely start the visit by asking: "How are you feeling? and "Are you experiencing any changes since we last met?" In an ideal world, providers would have a way to ask questions such as these more frequently – and outside of the "standard" patient visit. Through wearables, smart speakers and other technology, health care providers can much more easily track their patients' health when they're outside the hospital. In specialty pharmacy, where about 20 percent of all prescriptions don't get filled, having this ability will be critical and will help improve health outcomes by allowing care teams to more regularly check in with patients to ensure drug adherence.
Quality measures bring quality care
Policy changes in recent years have effectively encouraged value-based care by tying financial incentives to the performance and quality of health care providers. For example, the Centers for Medicare and Medicaid Services (CMS) implemented the Oncology Care Model, effectively creating "financial and performance accountability" for providers by basing reimbursement for oncology services on quality of care metrics. The bottom line: providers work to ensure optimal care when they have "skin in the game" in the form of losing reimbursements.
The 340B Drug Pricing Program has also been vital to providing health care providers the financial backing they need to treat low-income, uninsured or under-insured patients. While 340B has attracted some controversy, there's no doubt that the program's intent is necessary and serves an important purpose – without it, many health systems might have closed in the last few years. But as providers continue to streamline care and advance value-based principles, they will have the funding to invest in services that augment the specialty pharmacy and make them less reliant on 340B.
Data sharing regulations

As part of value-based care initiatives, we look forward to the U.S. Department of Health and Human Services (HHS) finalizing its proposed rule for health data sharing in the near future, which will help eliminate wasteful spending on system integration, currently a major pain-point for achieving interoperability. Health systems need visibility into all basic patient data to provide the highest level of care possible and avoid unnecessary expenses, such as repeat testing. We also anticipate the new rule will leverage everyday technology used by 21st Century patients, such as intuitive applications for smartphones, tracking health with wearables, etc.
While we wait for data interoperability initiatives to take effect nationwide, successful data sharing exists today on a smaller scale with networks of like-minded health systems across the country, and we have seen those partnerships work as powerful tools to enhance value-based care. When health systems work in tandem, they can leverage their clout and large patient populations to negotiate prices with drug manufacturers and pharmacy benefit managers (PBMs), offering patients competitive prices and improving the margin equation for the health systems. Even if (and when) data sharing strategies become commonplace, health systems that partner to share best practices – in addition to data – will be set up for success with strategies that help ensure true care value.
What's coming next?
As we look ahead to a new decade, we must continue to simultaneously improve patient outcomes and satisfaction while lowering costs. One of the most exciting developments to look forward to will be technology that enables predictive data modeling. The advancements in technology and policy mentioned above are building towards a cohesive health care system with a rapid collection of standardized data that gives providers a crystal-clear view of their patients – not only their medical history but access to benchmark information that will help them predict future health problems. Artificial intelligence and its continued implementation in health care will drive our ability to predict health problems and allow for early intervention. Addressing those issues with an immediacy we can only dream of today will help deliver an optimal value-based care experience.
---
Troy Polan is the acting CEO of ExceleraRx Corp., the company that built a nationwide network of health systems with integrated specialty pharmacy services known as the Excelera Network.
Daniel Kus is VP, Pharmacy Services at Henry Ford Health System, a leading health care provider comprised of hospitals, medical centers and one of the nation's largest group practices.