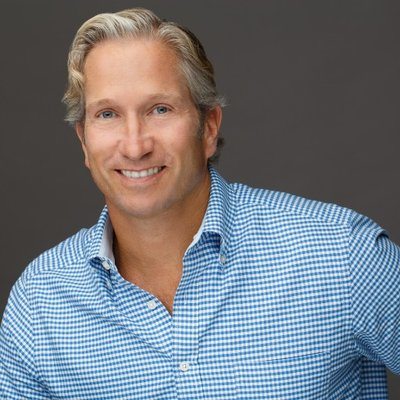 Social isolation and loneliness among older adults are common and far-reaching issues that have been linked to serious health concerns including depression, cognitive decline, and poor physical health. A recent study found 52 percent of older adults age 65 and older experience feelings of loneliness a few times a year, and 21 percent reported feeling lonely every day. With evidence of social isolation and loneliness among older adults being as unhealthy as smoking 15 cigarettes per day, this is an epidemic among the growing U.S. aging population that cannot be overlooked. 
Simply put, older adults are seeking connection. All members of their healthcare ecosystem must put in effort towards countering feelings of loneliness and isolation. Raising awareness of this widespread issue and associated health risks and learning more about resources available to combat social isolation among older adults is a meaningful first step in alleviating symptoms. 
The Costs of Social Isolation and Loneliness
Social isolation and loneliness have been viewed as predictors of cognitive decline and other serious health risks, including high blood pressure, heart disease, obesity, a weakened immune system, anxiety, depression, and Alzheimer's disease. Older adults who suffer from feelings of loneliness can become susceptible to other serious chronic illnesses and vice versa, as health issues can exacerbate social isolation, creating a vicious cycle.
For example, older adults with multiple activity-limited chronic diseases may become homebound, making it challenging to spend time with their family, friends and local community. In addition to poorer health outcomes for older adults, social isolation and loneliness also cause higher healthcare costs. According to AARP, socially isolated older adults cost the U.S. healthcare system an additional $6.7 billion in health-related spending annually. 
For those providing care to members of this population, it's critical to understand just how severe problem loneliness can be, and work with older adults to take steps towards mitigation. 
Supporting the Aging Population 
For many older adults who are living alone, lacking contact and suffering from social isolation, solving this problem can seem impossible. A recent survey of older adults age 65 and older found that 55 percent of respondents said phone calls with family and friends has made the biggest impact in helping them feel less lonely.
Further, easy-to-use technology tools can be a powerful solution for individuals who live alone or are unable to interact with others on a regular basis, acting as a gateway to connectivity and socialization. Phones and video chatting, for example, allow older adults to communicate with family, friends, caregivers, and doctors and feel autonomous. Technology plays an important role in the accessibility of people and healthcare resources and is one of the most scalable and simple solutions to build connections.
Leveraging voice technology including smart speakers and virtual assistants can also help, as simply talking with a device can produce positive emotions that help combat loneliness, and some devices offer entertainment and educational resources including music, audiobooks, and internet access.
Social media and other online communities have also opened channels of communication between people experiencing similar circumstances and gives them a forum to connect and share their stories. According to Pew Research, 64 percent of the population age 65 and older uses the internet, and one of the many bi-products of that usage is identifying resources and shared interest groups for a particular geographic or population segment.
How Healthcare Professionals Can Help
Of those experiencing loneliness and depression, only 34 percent choose to talk to a friend about it over a family member or doctor. Given this obstacle, doctors should be aware of this disconnect and look for ways to make loneliness and depression a more approachable topic. Developing the right questions and screening processes for aging patients and cultivating an understanding of older adults' feelings and behaviors can help doctors better diagnose.
In fact, AARP Public Policy Institute now encourages health professionals to screen for loneliness during routine checkups. Doctors who recognize symptoms of social isolation and loneliness in their patients can recommend physical and social activity as a first line of defense. Getting out of the house, going for a walk, taking an exercise class or participating in programs at the local community center can promote fitness, socialization, and overall wellbeing. Physical activity is something doctors are encouraging their aging patients do anyway, so improving physical and cognitive health while also combatting loneliness is a win-win. 
There are a plethora of tools and resources available that can help alleviate feelings of social isolation and loneliness, but the most powerful solution is helping older adults feel engaged, connected and like an active participant in their own healthcare journey. Neuroscience professor Julianne Holt-Lunstad said, "There is robust evidence that lacking social connection/isolation significantly increases the risk for premature mortality, and the magnitude of the risk exceeds many leading health indicators. The World Health Organization explicitly recognizes the importance of social connections. Indeed, many nations around the world now suggest we are facing a loneliness epidemic. The challenge we face now is what can be done about it."
Doctors and other healthcare professionals should be aware of the dangerous impacts of social isolation and loneliness among older adults and take steps to identify and treat the issue, including regular screenings and check-ins. Technology and resources available today help significantly, but socialization and connectivity are crucial and must be woven into all care and treatment of older adults experiencing social isolation and loneliness.
---
David Inns Bio
David Inns is CEO of GreatCall Inc., a leader in connected health solutions for active aging. Since its inception in 2006, GreatCall has developed a complete portfolio of products and services that help enable independent aging, including telehealth services, medication adherence programs, emergency response, fall detection, and activity monitoring.
GreatCall's commitment to simplicity and best-in-class service helps the older consumer adopt and enjoy connected health solutions while keeping caregivers up-to-date on their own smartphones with the GreatCall Link app.  Under David's leadership, GreatCall has grown from a startup in 2006 to a company with over 1,200 employees that was acquired by Best Buy in 2018 for $800 million. David was named EY Entrepreneur of the Year 2016 nationally in the Services category.