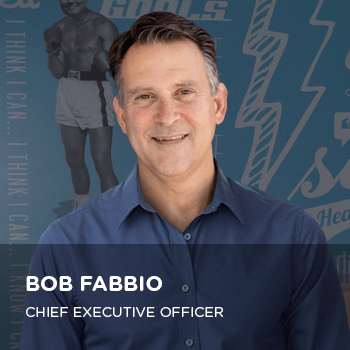 What You Should Know:
– Welltok appoints COO Bob Fabbio to CEO to lead the next stage of growth.
– Outgoing CEO, Jeff Margolis, will continue in his role as Welltok's Chairman of the Board.
---
Welltok, the consumer health activation company, announced today that COO Bob Fabbio, has succeeded Jeff Margolis as chief executive officer. Margolis, who led the company as CEO for seven years, will remain involved strategically and continue in his role as Welltok's Chairman of the Board.
Fabbio joined the Welltok team in 2019 as chief operating officer and has been a key contributor to advancements of its Consumer Activation Solutions. In his new role as CEO, Bob Fabbio is responsible for all operating functions at Welltok including platform architecture and development, information technology, product/solution development and service delivery.
Bob Fabbio Bio/Background
Prior to Welltok, Bob was CEO of multiple middleware and SaaS HCIT companies: eRelevance Corporation, WhiteGlove Health, Tivoli Systems (acquired by IBM) and DAZEL Corporation (acquired by HP). He previously served as a venture partner for Austin Ventures and a Managing Director of TL Ventures Inc. where he was on a number of boards, including the active chairman of Agere Systems. He is also a partner at startup incubator Capital Factory helping young companies crystallize their business and propelling them to the next levels of success.
"I'm very enthusiastic about the power of our technology and ability to deliver significant value for both our clients and consumers," said Fabbio. "I am incredibly impressed with the people and passion at Welltok. I'm ready and excited to lead the way in seizing the opportunity ahead of us and increasing growth."