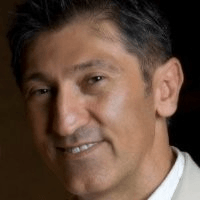 Healthcare can be a dangerous industry. Danger may not be what one immediately associates with places of healing and medicine, but consider everything that healthcare workers go through every day. It's not uncommon for them to find themselves walking into the rooms of patients who are experiencing mental distress or interacting with aggressive visitors searching for an outlet for their emotions. 
According to OSHA, the majority of workplace assaults happen to healthcare workers, while the American Nurses Association reports one in four nurses have been physically assaulted on the job. So how can today's healthcare systems — and their employees — handle unsafe situations and alert colleagues to situations of duress? Enter location technology.
In modern healthcare facilities, location technology plays a crucial role in ensuring the safety of healthcare workers as well as patients and visitors. It powers a variety of solutions that help staff take immediate action, prevent unnecessary escalation of unsafe situations and boosts transparency by monitoring access and movement. In short, location technology creates a safer environment, mitigates risk, builds accountability and increases healthcare workers' sense of safety. 
Deciding Factors
Location technology is typically enabled by RFID-enabled badges or tags, which process events by activating customizable alerts, including audible and visual alarms and notifications pushed to central command systems, wireless phones, and other mobile devices. 
For many healthcare leaders, trying to determine which options best fit their needs can be overwhelming, and it's further complicated by the fact that many out-of-the-box tools can be tailored for the individual organization. At the same time, the cost is a factor, and it can be tempting to look for a shortcut to a more affordable solution. But facility safety is not a place to cut corners—an unreliable system can be more dangerous than not having one at all. 
There are two essential features healthcare leaders must keep in mind when evaluating location technology solutions: the user's exact location, as an approximation simply isn't good enough for people under duress, and transmission time. A lot can happen in a minute; alerts must be fast as well as accurate.
The most sophisticated solutions can also prioritize duress alerts over other network activity and provide acknowledgments back to the initiating. Let's take a look at some of the most common use cases:
First Line of Defense
There are several ways employee badges can be leveraged in situations of distress, as the modern badges can be activated through a variety of methods, including squeeze, pull-away, button-press or tilt (when the worker is positioned horizontally or in a "man down" scenario). 
Button Press – The most basic badge solution is a simple button press. If a worker feels threatened, they can press the button to send an audible or inaudible notification that includes the person's location and ID as well as a timestamp. The notification reaches the appropriate personnel, who can react immediately to track down the worker or patient's location and offer assistance.

Fall Detection – More sophisticated badges require less active involvement from the user. Fall detection badges detect whether a staff member is vertical or horizontal. In situations where people are either attacked or don't have access to the button, the solution can automatically detect changes in a person's position and alert for help. Upon detecting the fall, the system sends a similar signal to as above. 
Pull-Away – Other badges have a pull-away feature. In this situation, the person has a badge tethered to their belt (or elsewhere), and when it's pulled away, an alarm or other signal is activated. They're useful in cases when a badge is involuntarily pulled away from the caregiver by an assailant or if due to a burn or other physical limitation, the person is unable to push a button. 
Beyond the Badge
Badges are not the only example of RFID-enabled location technology. For example, fixed-location pull-cord units and stationary panic buttons function in largely the same way as badges; however, they're helpful in situations where staff may be more stationary, like administration and waiting room environments. Perhaps more importantly, they enable visitors and patients to call for help as well. 
Other solutions include security controllers, or sensors that limit access to certain locations to proactively limit unauthorized activity, wander management solutions that keep vulnerable patients from inadvertently leaving the premises or entering unsafe locations, and solutions that prevent infant abduction by monitoring access and egress to maternity wards. All of the above solutions can be coupled with integration to video surveillance to offer greater accountability and forensic evidence, should the need arise. 
Power to the People
By empowering patients and employees, healthcare systems that invest in location technology often find themselves not only enhancing facility security (though that is usually the main objective) but also benefiting from secondary gains. 
Having help at the touch of a button creates invaluable peace of mind for employees, allowing them to better focus on patient care, and signals that employers value their team members' wellbeing, which can boost morale. Likewise, location technology can help avoid incidents of duress from occurring altogether. The visual of the solution itself is sometimes enough to curb unsafe activity.
Unlike less advanced security measures, location technology amasses real-time data that can support reporting and analysis. Having a record of incidents can inform long-term security strategies for facility managers and system executives and one day soon, artificial intelligence will be able to detect data patterns that will help avoid security issues in the future.
For organizations concerned about risks to healthcare worker safety, location technology is often a worthwhile investment to pursue. Mitigating risk in this way promotes safety, helps prevent significant financial liabilities and offers a host of secondary benefits that are often lacking in other solutions.
About Moshen Hekmatyar
Mohsen Hekmatyar, the Vice President of Sales, Security Solutions with CenTrak, the market leader in Enterprise Locating and Sensing Services™. Mohsen Hekmatyar is responsible for managing the team that supports infant protection, wandering patient and staff duress use cases. A biomedical engineer and veteran electronic security expert with more than 25 years of industry experience, Hekmatyar has spent the past 10 years promoting RFID-enabled security applications for real-time locating systems (RTLS).
---