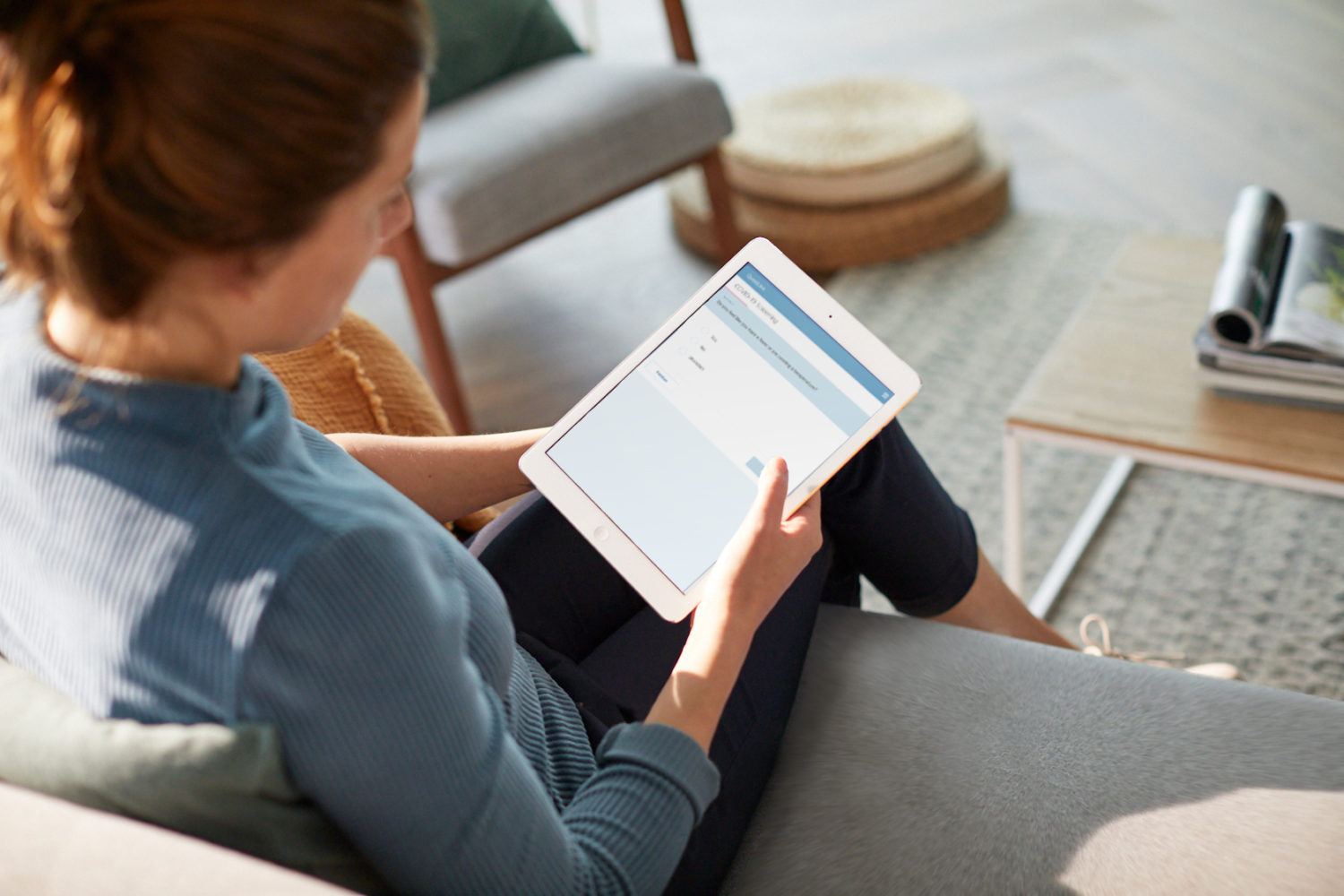 What You Should Know:
– Philips provides healthcare institutions with telehealth solution to process high volume coronavirus-related healthcare requests via online screening and supports healthcare providers in the use of external call centers to offer the correct care to patients
– If medically justified, patients infected with COVID-19 can be remotely monitored via automated questionnaires about their home situation and state of health
---
Royal Philips announced that it can help general practitioners and healthcare institutions manage the increased patient flows resulting from the COVID-19 outbreak through a dedicated and scalable telehealth solution that facilitates the use of online screening, follow-up questionnaires and monitoring, and external call center collaborations. It aims to prevent unnecessary visits to general practitioners and hospitals and the remote monitoring of the vast majority of COVID-19 patients that are in quarantine at home.
As a first step, patients complete an online questionnaire at home. Based on the results, the caregiver can let the online solution assign patients to a risk class and take appropriate actions. If needed patients can be monitored via automated follow-up surveys. Patients with a high-risk score are called by a call center for additional information. If the call center determines that care is required, the patient is referred to the GP, who can then provide the necessary care or send them to the hospital. While the questionnaire is intended to support care providers, it is explicitly not a substitute for regular or emergency care. The solution is based on Philips' existing and proven Patient Reported Outcomes Management solution, which is being used by more than 100 healthcare institutions globally.
Key Features
The solution uses a standardized COVID-19 questionnaire to virtually engage and track patients from their home setting in order to help avoid unnecessary healthcare facility visits:
– Remote risk assessments with standardized COVID-19 questionnaires: age, gender, latest travels, temperature, symptoms, possible contact with known cases and more
– Remote risk assessment before normal consultations: check every patient for symptoms and possibly reduce the number of unsafe visits 
– Track patients suffering from mild COVID-19 symptoms by automatically gathering daily input, such as temperature and other relevant vital signs, through questionnaires
– Deploy patient-specific communications based on survey results, such as advice to contact the healthcare facility or assign patient to automatic follow-up questionnaires to track health status remotely
– The patient starts survey using either a link on the healthcare facility website or by link sent via email by care professional
– Possibility to receive flags for patients who are at risk based on the answers given
– Possibility to work with external call centers to manage the expected increase in patients and support them with the right care 
– COVID-19 dashboard with anonymized and aggregated population health data and insights such as trends and variation
– Possibility to reduce strain on your healthcare facilities and focus on patients who need care the most
Groene Hart Hospital in Gouda
The Groene Hart Hospital in Gouda, the Netherlands, is one of the healthcare institutions that has not only already started using the COVID-19 screening and monitoring solution but has also contributed to its development. "We are using this application to relieve the enormous pressure currently placed on our healthcare system," said Ronald Liem, Head of Surgery at the Groene Hart Hospital. "Together with general practitioners and the Dutch public health service, we can now focus on the most urgent cases and determine, based on the answers from the surveys, which patients do and which do not need additional care."
"The outbreak of the new coronavirus is a major challenge for everyone in healthcare," said Roy Jakobs, Chief Business Leader Connected Care, member of the Executive Committee, Royal Philips. "That is why we have equipped one of our existing and proven telehealth solutions with the capabilities to screen and monitor patients remotely. This remote screening solution supports healthcare institutes to diagnose and treat patients at alternative points of care and is helping to safeguard the scarce critical care capacity."
Roy Jakobs added: "We have a broad portfolio of telehealth and remote care solutions at Philips. We are now working with hospitals and GPs to see how we can use these solutions to help frontline healthcare workers and their patients during the COVID-19 crisis."