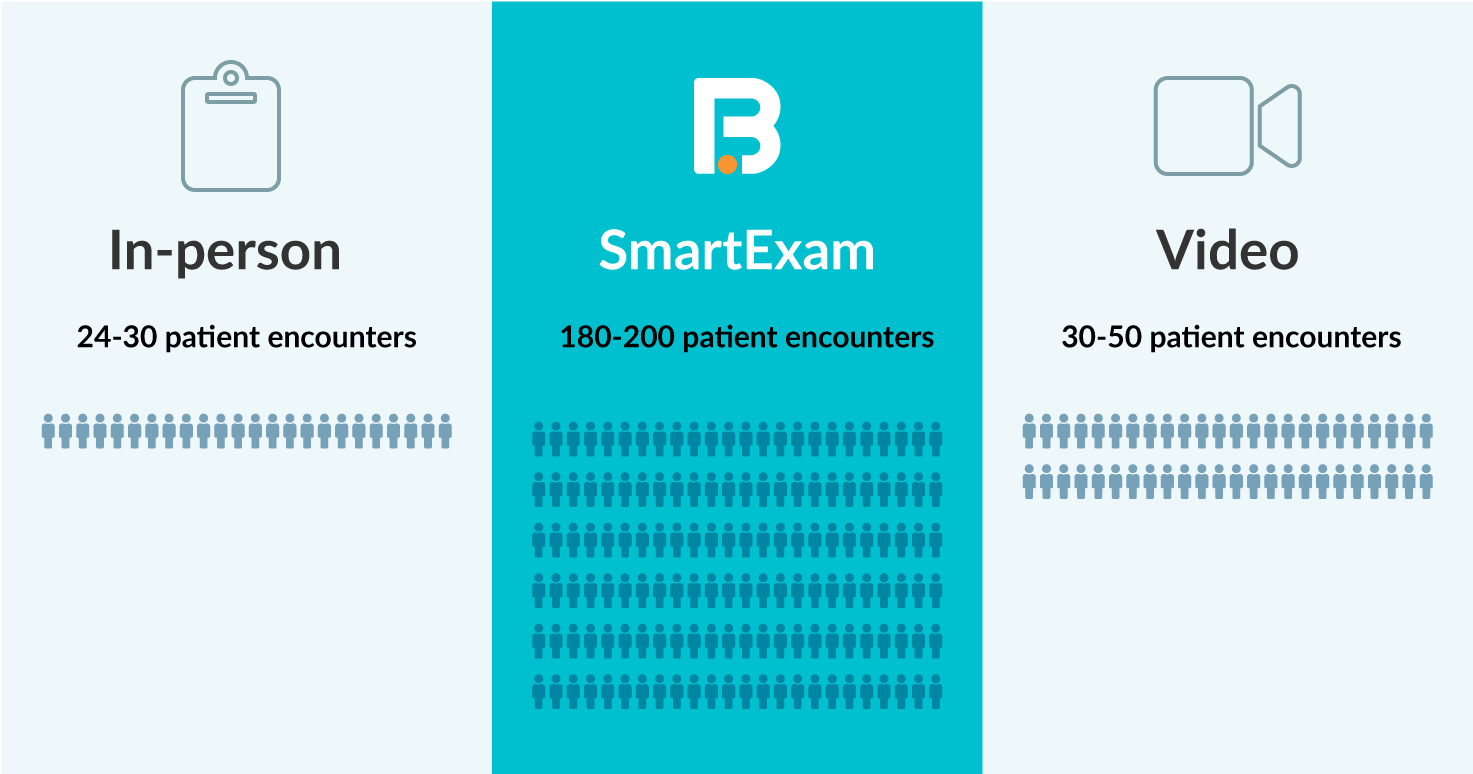 What You Should Know:
Bright.md announced the close of an $8 million series C to deliver critical capacity to support patient care in the midst of a COVID-19 pandemic and to help flatten the curve.
The funding will be used for a massive expansion effort to bring non-video telehealth to aid frontline healthcare workers and the patients they are treating.
Over six years, Bright.md has stretched $12.5 million to advance its AI-powered automation platform for primary and urgent care treatment, SmartExam, which since January, supported care for more than 37,000 patients with COVID-19-like symptoms.
---
Bright.md, the leading healthcare automation company, has closed an $8 million Series C round of funding co-led by B Capital and Seven Peaks Ventures. This latest funding brings current capital raised to $20.5 million across all rounds as the company steps up the deployment of its flagship SmartExam™ capacity-boosting care-delivery platform in hospitals and healthcare systems across the United States and Canada.
Flatten the Curve with Care Automation
Co-founded in 2014 by Ray Costantini and Mark Swinth, Bright.md's SmartExam acts as a virtual physician's assistant – think of it as the best automated medical resident ever – that enables primary care providers (PCPs) to deliver exceptionally efficient remote care for more than 450 low-acuity conditions—the kinds of health issues that make up more than 60% of primary- and urgent-care visits.
Bright.md's care-delivery platform, SmartExam, works like a virtual physician's assistant. The AI-powered platform automates 90% of a primary or urgent care visit, boosting provider efficiency 15x and increasing capacity to treat hundreds of patients in a single provider shift. Healthcare systems use SmartExam to deliver treatment for hundreds of conditions, such as flu, pediatrics, dermatology, muscular-skeletal and behavioral health issues.
By intelligently and automatically combining patient-intake data, interview information, electronic health records and clinical-workflow integration, the platform enables providers to rapidly diagnose and treat patients with low-acuity conditions, escalating those with more serious conditions to a higher level of care.
SmartExam implementations in major health systems have improved patient visit efficiency by 90 percent, while dramatically improving per-visit margins and enabling providers to focus on making an informed diagnosis and treatment plan, including any necessary prescriptions. SmartExam has reduced low-acuity exams from a 20-minute in-person visit, which requires travel and waiting room time, to a 90-second virtual visit that can be conducted from anywhere – home, the office, a car or even bed.
Supporting Health Systems to Combat COVID-19
The profound extent to which COVID-19 is impacting our healthcare system has become clear. Bright.md added COVID-19 evaluation to SmartExam's existing modules within a week of the first reported U.S. case in January 2020. Since then, the company has supported care for more than 37,000 patients with COVID-19-like symptoms, identifying more than 1,200 in need of additional evaluation and testing. Bright.md's software helped one healthcare system evaluate, diagnose and treat more than 4,500 patients with COVID-19-like symptoms in only three days, using fewer than 10 FTEs of clinician capacity. For comparison, they would have only been able to care for 600 in person or via video visits. In the last month alone, Bright.md's COVID-19 related care automation has freed more than 750,000 minutes of valuable provider time.
"Health systems are strained for resources as patients with COVID-19 symptoms and concerns overwhelm their offices and emergency departments. To aid them in this time of critical need – and support important shelter-in-place and social-distancing protocols – we're aggressively expediting Bright.md's market expansion," said Ray Costantini, M.D., co-founder and CEO of Bright.md. "Our investors, including Seven Peaks Ventures and B Capital, continue to emphatically support our purpose of making healthy happen faster by increasing clinical capacity through our technology, and, whenever possible, keeping patients out of critical care settings."