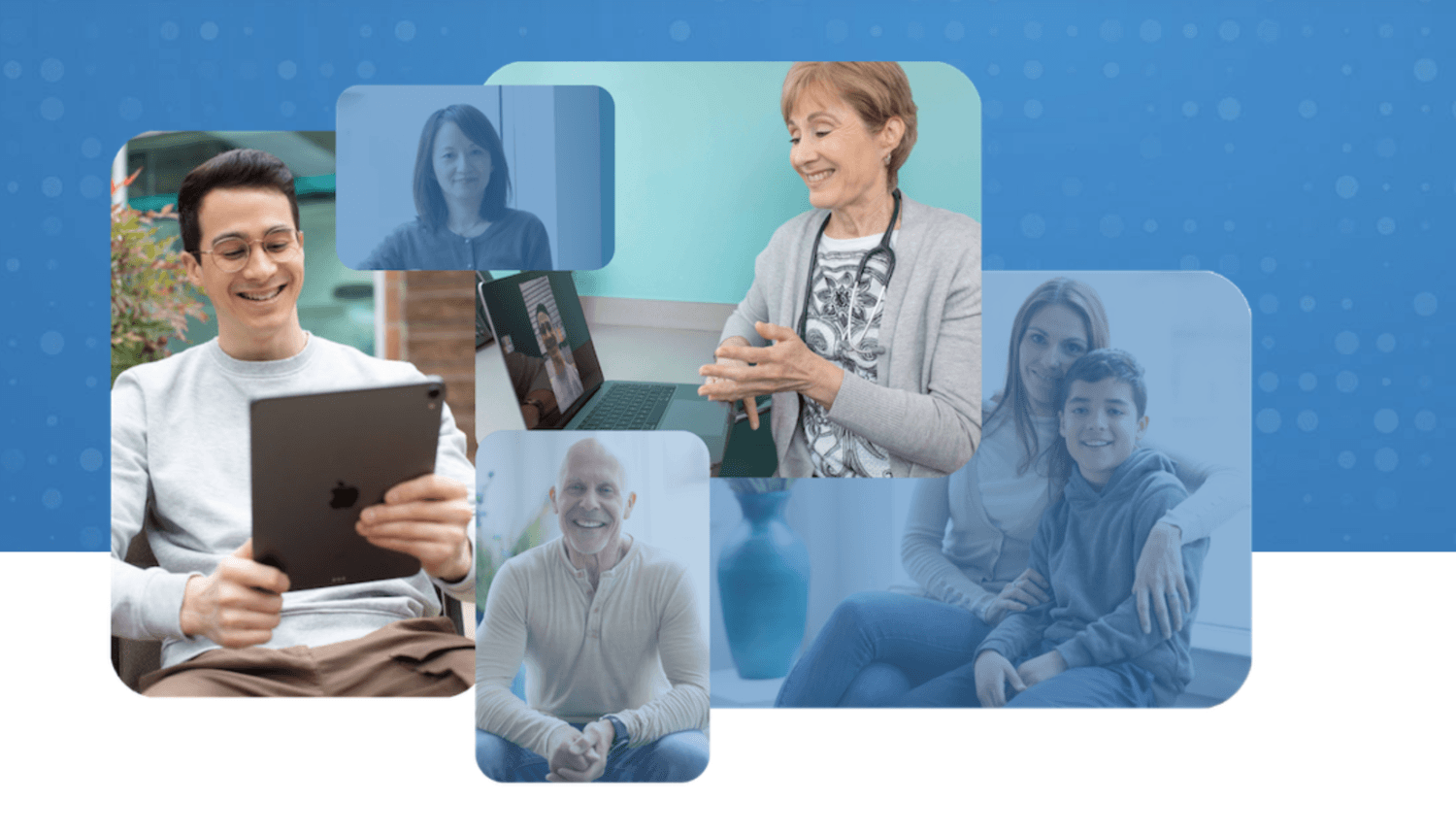 – WELL Health launches VirtualClinic+ by WELL Health that gives Canadians across the country convenient access to telehealth services.
– VirtualClinic+ provides physicians a platform to add telehealth consultations as a convenient enhancement to their existing family practice. It also allows physicians to offer primary care for unattached patients. There are an estimated 4.8 million Canadians1 who are currently without a family doctor.
– Due to the COVID-19 epidemic, WELL plans to rapidly ramp up the program in order to meet the growing demand for healthcare services with participation from physicians everywhere across Canada including physicians from its own network of clinics.
---
WELL Health Technologies Corp. (WELL.TO) (the "Company" or "WELL"), a company focused on consolidating and modernizing clinical and digital assets within the primary healthcare sector, today announced the launch of WELL Health VirtualClinic+ ("VirtualClinic+"), its telehealth service for Canadians. 
VirtualClinic+ is a digital health communications platform that connects patients to physicians through video, phone and secure messaging.  VirtualClinic+ supports both longitudinal care with family practice visits and is an ideal platform for potentially supplying episodic care for the estimated 4.8 million Canadians1 who are currently without a family doctor.  These capabilities are designed to support continuity of care, improve accessibility to quality care, and ultimately drive better health outcomes.
Addressing the Coronavirus Outbreak through Telehealth
With the recent COVID-19, or Coronavirus outbreak, telehealth offers Canadians an alternative to lengthy waiting room visits in brick and mortar medical clinics.  Patients can now schedule an appointment online and connect directly with a physician on their phone, tablet, or computer without the need to download or configure an app.  BC residents with a valid BC MSP4 health card can use the service for no cost5.  Patients in other provinces will receive a receipt that may be reimbursed through a health spending account or other private insurance plans.
WELL now offers physicians the unprecedented opportunity to provide their own patients with access to convenient telehealth consultations, in addition to responding to the demand for episodic care.  This offers physicians the flexibility to provide care anytime, from the comfort of their own home or office to patients who are seeking convenient telehealth consultations.
Integrated with OSCAR EMR
In addition, VirtualClinic+ is fully integrated with the OSCAR2 EMR system to ensure a seamless experience for physicians offering telehealth. Over the past several months WELL's product development and clinic transformation teams have been working internally with our WELL EMR Group as well as our external technology service providers to develop VirtualClinic+.  WELL has already successfully onboarded physicians in a number of its own corporate-owned and operated clinics that utilize OSCAR EMR and will be aggressively ramping up additional physicians and clinics in the coming weeks.
"Physicians in our network are now seeking virtual tools unlike any other time in the history of our clinical business," said Mr. Amir Javidan , WELL's Chief Operating Officer, who directly oversees the VirtualClinic+ program.  "We believe this is due to a combination of factors but also lately, this has been due to the rise of COVID-19.  With tools like VirtualClinic+, physicians will have more ways that they can meet the growing demand for telehealth consultation services.  To our knowledge, WELL owns and operates the 4th largest primary clinic network in the country and the largest in the province of British Columbia ; hence, this makes us truly unique in our ability to integrate both virtual and physical healthcare experiences together."