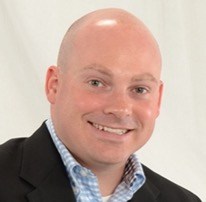 For years, healthcare organizations have faced unique barriers to technological innovation. Enterprise-wide issues of disconnected systems and data, the slow speed of application creation, implementation, and maintenance, a lack of mobile capabilities, and the challenges of ensuring security, privacy, and compliance have made it difficult to innovate quickly to improve patient outcomes.
However, this paradigm is changing. In 2020, we will see big changes as healthcare organizations embrace the latest technology to deliver innovative solutions faster. Imagine a clinician using her phone's barcode scanner to scan a patient's wristband when she does an intake, a home healthcare worker using his phone's GPS to confirm he's at the right house at the right time, and a night shift nurse dictating her shift notes using voice recognition on her phone. These are real examples of applications that can streamline healthcare into 2020 and beyond.
Along these same lines, here are three trends to watch for in the coming year:
1. Streamlined clinical trials management and monitoring
Managing randomized healthcare clinical trials has historically been a paper-based, cumbersome process. Sticking to protocol and budget in order to ensure the trial comes to fruition is the first challenge, followed by securing the staff and facilities to actually conduct it. Once the actual trial is underway, further challenges lie in ensuring that protocol is being followed.
This is a problem that will be rapidly reduced thanks to comprehensive clinical trial management systems (CTMS) and monitoring applications. CTMS implementation provides an extensive range of functions that will streamline and simplify tedious aspects of the clinical research process. Trial management leaders will experience reduced delays between actionable items during the trial, keeping them informed and on track with the required timeline and their critical steps to completion. For instance, we've seen reductions in trial start times from 5-6 months down to 1-3 months. Ultimately, this means more potential life-saving interventions for patients as well as quick turnarounds.
2. Fast-tracked clinician on-boarding
The U.S. faces a critical shortage of healthcare professionals in almost every sector. Hiring qualified healthcare practitioners remains a top priority among organizations. However, the payer credentialing process for advanced practice providers is a burdensome one, oftentimes resulting in provider organizations taking as long as 90 to 120 days for a new provider to become "authorized to bill" by a particular payer.
Overhauling onboarding procedures will not only save time and money but also give organizations a competitive edge. Organizations must be open to innovation in the public health sector or risk being bogged down by antiquated onboarding processes. The implications of this are set to go beyond manual, redundant tasks and also affect employee retention rates. With the massive physician shortage across the US, being able to get more doctors to more patients in a timely fashion is truly the name of the game.
Looking to 2020, we'll see applications that allow organizations to manage all aspects of employee onboarding processes into a single consolidated system. Process management capabilities will automate key steps, including real-time digital collaboration with insurance providers. By streamlining this process and automating their interactions with full traceability, clinician satisfaction will increase dramatically.
3. Software for social determinants of health
"Social determinants of health" and "population health" have been buzzwords over the last five to six years. In 2020, we'll see corporations launching tools that aim to identify and support specific social determinants of health. From vaccine tracking to monitoring food in grocery stores to the management of epidemics, we're going to see a lot of new software solutions popping up to address certain aspects of population health.
In order to collect information and decipher the unique needs within our communities, companies will need a unified software system that is able to spotlight data. For example, epidemiological data is often overlooked. So much so that an entire neighborhood will not be notified of a flu outbreak. Ergo, a surprising number of additional patients came down with the flu because they were not given the gentle nudge to go get their flu shot. Big data can be a huge value-add unless it's neglected in a way where patients are not properly informed of potential implications. By integrating data from all relevant systems and syncing up databases into a single interface, true population health management becomes a reality. Moreover, organizations can take informed action on the most successful social determinants of health programs. This is the kind of innovation we will see in the coming year.
In order to carry these out, and improve patient outcomes in 2020, adopting low-code software can give organizations the ability to quickly build, deploy, and scale clinical care applications that will eliminate the unwieldy implementation times that have continued to plague healthcare for decades.
About Fritz Haimberger
Fritz Haimberger serves as the Vice President, Global Industry Lead – Healthcare Provider of Appian Corporation, a leader in low-code development & BPM, has transformed the businesses of millions of users worldwide, delivering $9M avg annual ROI. Haimberger is a healthcare consulting, sales, and management executive with more than twenty years of HIT, clinical operations, and revenue cycle experience.
With a strong background in healthcare administration and operations, business development and IT systems design, he has extensive experience focusing on provider solutions both in the U.S. and internationally, including Canada, Ireland, and the UK. Having been with Appian for almost five years and leading the company's healthcare provider industry vertical, Mr. Haimberger holds a B.E. in Biomedical Engineering from Vanderbilt University and resides with his family in Nashville, Tennessee.