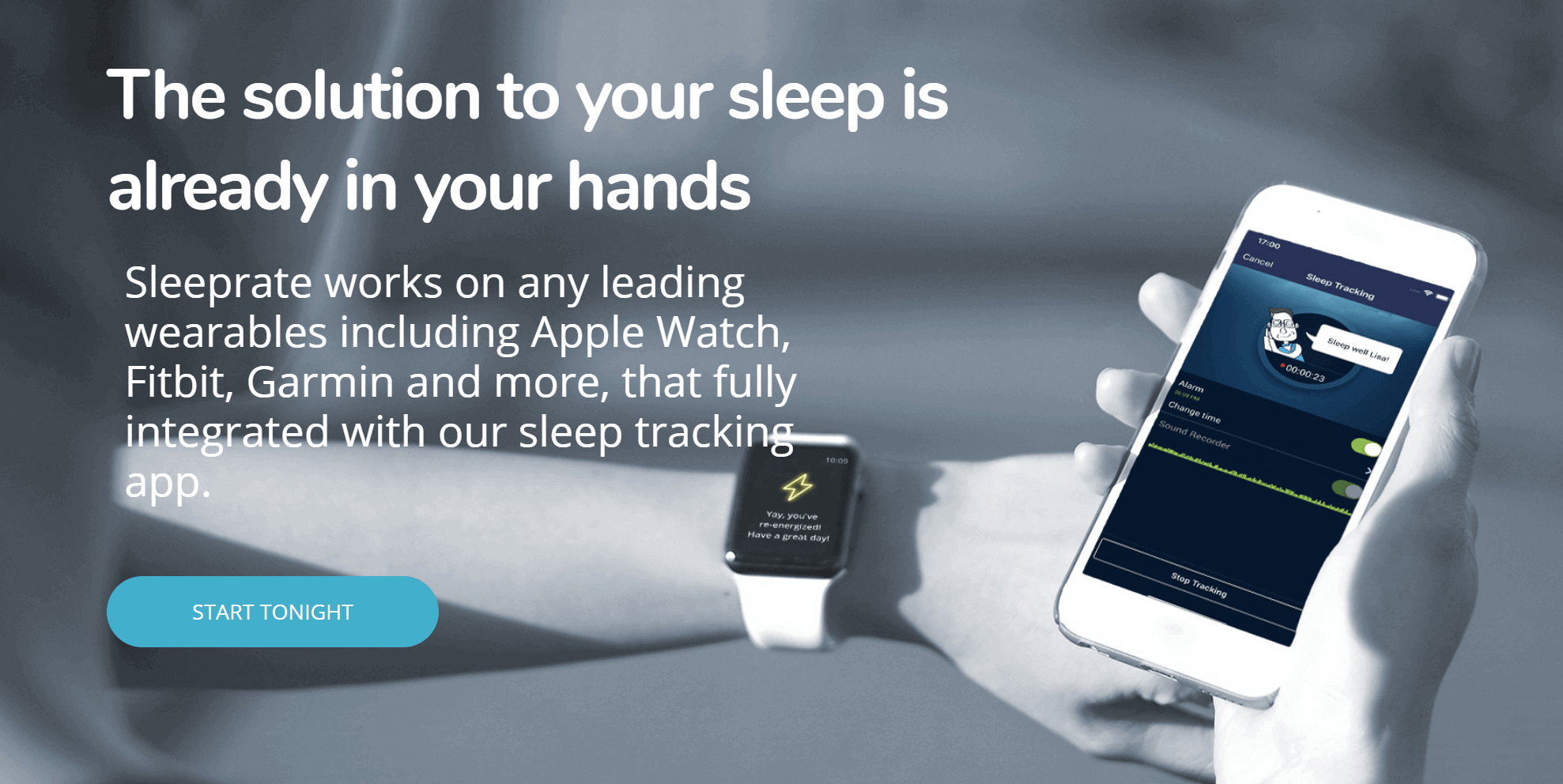 – Wearable company Garmin expands into the $69.5B sleep industry with a new strategic partnership with Sleeprate.
– The partnership will leverage data and technology from both companies, giving consumers a personalized behavioral plan and e-coach to fix their poor sleep and exercise habits. 
Garmin International, Inc., a global leader in consumer wearables and Sleeprate, a leading sleep platform, today announced the first mobile self-help sleep assessment and improvement program that aims to help consumers sleep better, track their recovery, and optimize workouts. The announcement marks Garmin's expansion into the $69.5 billion dollar sleep industry.
Help Consumers Train and Sleep Better
According to the Centers for Disease Control and Prevention, more than 108 million people in the U.S. suffer from sleep deprivation, which is defined as less than the recommended 7 to 8 hours of sleep for adults. By this definition, roughly 30 percent of Americans are sabotaging their fitness goals because they are not getting enough sleep.

Under the collaboration, Sleeprate will use the Garmin Health Companion SDK to access health and activity data from Garmin wearable devices. As a result, users will gain a deeper and more accurate look at how physical performance and sleep are related.
CEO and founder of Sleeprate, Dr. Anda Baharav, says this new integration will allow Sleeprate to give consumers better insight on how their individual exercise habits are affecting their sleep and create customized behavioral goals to realign the body's internal clock for a better night's sleep. Users will get deeper insights on what is happening while they are sleeping and e-coaching to fix their poor sleep habits.
"One of the most important elements of overall health is sufficient and quality sleep," said Dr. Baharav. "People can exercise and eat healthy, but if they don't get enough quality sleep then they won't get the full benefits of the workout."