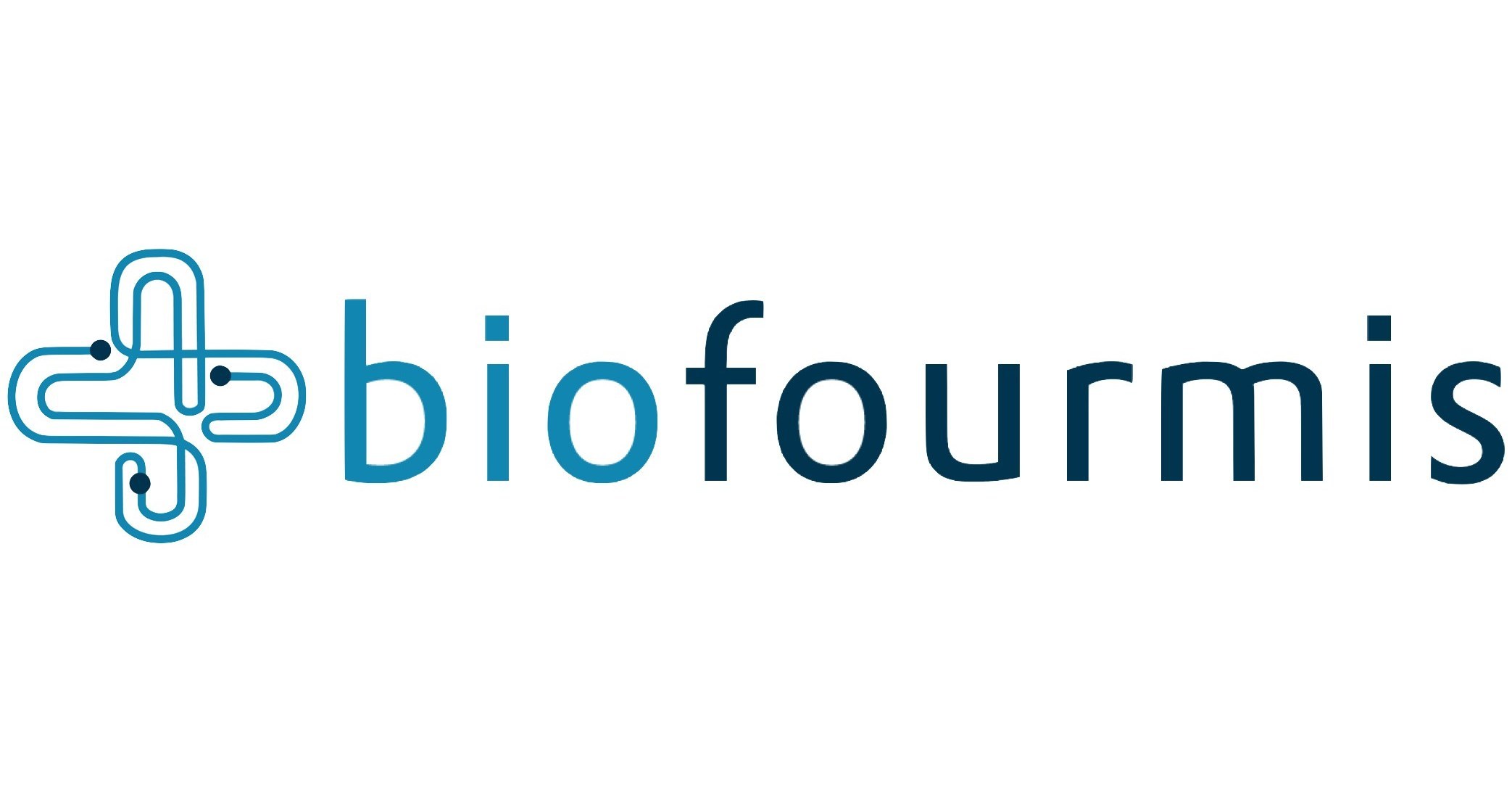 – Biofourmis acquires Zürich, Switzerland-based Biovotion AG, a leading developer of a cutting-edge clinical-grade wearable biosensor platform.
– The Biovotion AG deal comes with 60 global patents covering much of the existing wearables tech for the arm and hand, as well as an impressive list of more than 80 current and previous clients/partners—including major players such as Microsoft, IBM Research, Novartis, AstraZeneca, Cleveland Clinic, Mayo Clinic, Penn Medicine and Helios.
– The cash + equity deal includes Biovotion AG's product portfolio and pipeline, as well as its team, intellectual property, and existing customers/partners.
– Novartis forms alliance with the company to leverage Biofourmis' lead digital therapeutics product to remotely manage patients with heart failure across Asia.
 – Alliance combines Novartis access solutions for patients with heart failure and Biofourmis' expertise in digital therapeutics.
Biofourmis, a fast-growing global leader in digital therapeutics based in Boston, announced today it has reached an agreement to acquire Zürich, Switzerland-based Biovotion AG, a leading developer of a cutting-edge clinical-grade wearable biosensor platform. The acquisition includes all of Biovotion's assets, including the market-leading Everion® biosensor and more than 60 global patents covering most of the wearable and sensor technology that exists for the arm or hand. 
Impact of Acquisition for Biofourmis
The acquisition of Biovotion enables Biofourmis to offer proprietary, clinical-grade wearables as part of its Biovitals® ecosystem. Clinical-grade wearables are becoming integral across all areas of healthcare, offering continuous real-time physiological data formerly only available in clinical settings. Combining Biovotion's best-in-class wearables with Biofourmis' digital therapeutics platform and it's leading artificial intelligence (AI)-driven predictive analytics creates the most comprehensive digital therapeutics solution on the market.
Biofourmis' clinically validated and FDA-approved software-based digital therapeutics that are part of the growing Biovitals® ecosystem are already being leveraged across multiple segments of healthcare and life sciences to predict and prevent adverse health events and to provide better outcomes for patients; to deliver personalized care and manage chronic conditions such as heart failure, COPD and coronary artery disease; to demonstrate the value of and potentially complement pharmacotherapy; to provide cost-effective solutions for payers; and to advance clinical research.
Everion Device
The lead product among Biovotion's wearables is the clinical-grade Everion® device, which is a multi-sensor platform worn on the arm capable of measuring 22 parameters in real-time. Collected physiological data can include heart rate, inter-beat interval, respiratory rate, blood oxygenation, skin temperature and actigraphy (rest/activity cycles)—all gathered non-invasively. Additional clinical and non-clinical parameters such as blood pulse wave, motion intensity and steps, energy expenditure, sleep quality and heart rate variability are also insights collected by Everion®. Building on Everion's current market-leading wearable, the next-generation Everion® device is already under development and will have the ability to capture additional vital parameters, including continuous blood pressure trends.
Everion rounds out Biofourmis' Biovitals® ecosystem, a highly sophisticated personalized AI-powered predictive analytics platform that predicts clinical exacerbation in advance of a critical event. The multi-parameter physiology data captured from Everion® will be an integral component of Biovitals'® digital therapeutics products and pipeline to manage conditions such as heart failure, COPD, oncology, and pain. These products are tailored to help providers identify the best therapies for managing chronic conditions before patients' health worsens, potentially reducing hospital readmissions and decreasing the need for emergency department visits to reduce costs.
"Biofourmis' powerful and predictive AI-driven Biovitals® ecosystem is now complete with the addition of Biovotions' high-fidelity, clinical-grade wearable Everion—and the extensive intellectual property for wearables and sensors that are part of this acquisition make Biofourmis the dominant player in this space," said Kuldeep Singh Rajput, CEO and founder of Biofourmis. "The combined solution sets a new standard for the emerging digital therapeutics market that creates a compelling competitive advantage."
 Cash + Equity Deal Brings Biofourmis' Valuation to Half A Billion
Although the financial details of the acquisition are not being disclosed, this was a cash + equity deal that includes Biovotion AG's product portfolio and pipeline, as well as its team, intellectual property, and existing customers/partners.
According Biofourmis founder & CEO Rajput, the valuation of the new, combined company is now worth close to half a billion dollars.
Rajput anticipates reaching a $1 billion valuation (ie, a healthcare "unicorn," or a privately held startup valued at $1B or more) in the next 24 months. This projection is based on: the newly acquired Biovotion AG technology and pipeline and intellectual property (IP) portfolio, signed contracts and market traction, pursuit of FDA breakthrough designations for existing Biofourmis products and the future pipeline planned new product launches (2020—pain; and 2021—oncology)–and an anticipated Series C round in early 2021 with a target fundraising amount of $150 million to $200 million, which would bring Biofourmis to "unicorn" status with a $1B valuation.
Forms Alliance with Novartis to Offer Digital Therapeutics for Patients with Heart Failure
In addition to the acquisition, Biofourmis has been selected by Novartis, a global healthcare company, to collaborate on a commercial project for managing patients with heart failure (HF) beginning in Southeast Asia, with potential plans to expand globally. The goal of the program is to improve clinical outcomes by using Biofourmis' lead product BiovitalsHFTM, which captures data from wearable biosensors and leverages the FDA-cleared Biovitals Analytics Engine to identify early signs of HF exacerbations to enable early interventions in patients with HF with reduced ejection fraction.
Commercial Project Details
The program's initial phase, which kicks off this month, is expected to be rolled out across Southeast Asian countries for recently discharged HF patients, with plans to scale across multiple geographies. Patients will be onboarded in a 3-month program at the point of discharge and sent home with a wearable biosensor called Everion® and the patient-facing companion mobile app BiovitalsHFTM to enable patients to remotely monitor their physiology parameters, report their symptoms, manage their medications and securely communicate with their care teams. The BiovitalsTM Analytics Engine then processes the data captured from patients in real-time, captures HF exacerbation in advance and provides software-based therapeutic recommendations for clinicians and care teams to intervene early.
"The ultimate goal of this alliance is to work with Novartis to drive better patient-centric outcomes and arm providers across the globe with the right actionable information early enough to better manage their patients with heart failure," said Kuldeep Singh Rajput, CEO, and founder of Biofourmis. "We are excited for this opportunity and look forward to working with Novartis, an organization known to be a leader in providing better treatments for patients with heart failure."
Heart Failure Research with Yale University-Mayo Clinic
Biofourmis is also participating in digital therapeutics-focused HF research with the Yale University-Mayo Clinic Center of Excellence in Regulatory Science and Innovation (CERSI). BiovitalsHF™ will be leveraged in a study of patients with heart failure to monitor functional capacity and quality of life to see if greater emphasis should be placed on these measures in the drug approval process. The Yale-Mayo CERSI is a joint effort between Yale University, Mayo Clinic and the U.S. Food & Drug Administration (FDA). CERSIs are collaborations between FDA and academic institutions to advance regulatory science through innovative research, training and scientific exchanges.
A big year for Biofourmis
Earlier this year, Biofourmis announced a $35 million Series B funding round and the move of its corporate headquarters from Singapore to Boston. The Series B brought the company's total funding to more than $43 million. The momentum continues with this game-changing acquisition—not bad for a startup that's only been around since November