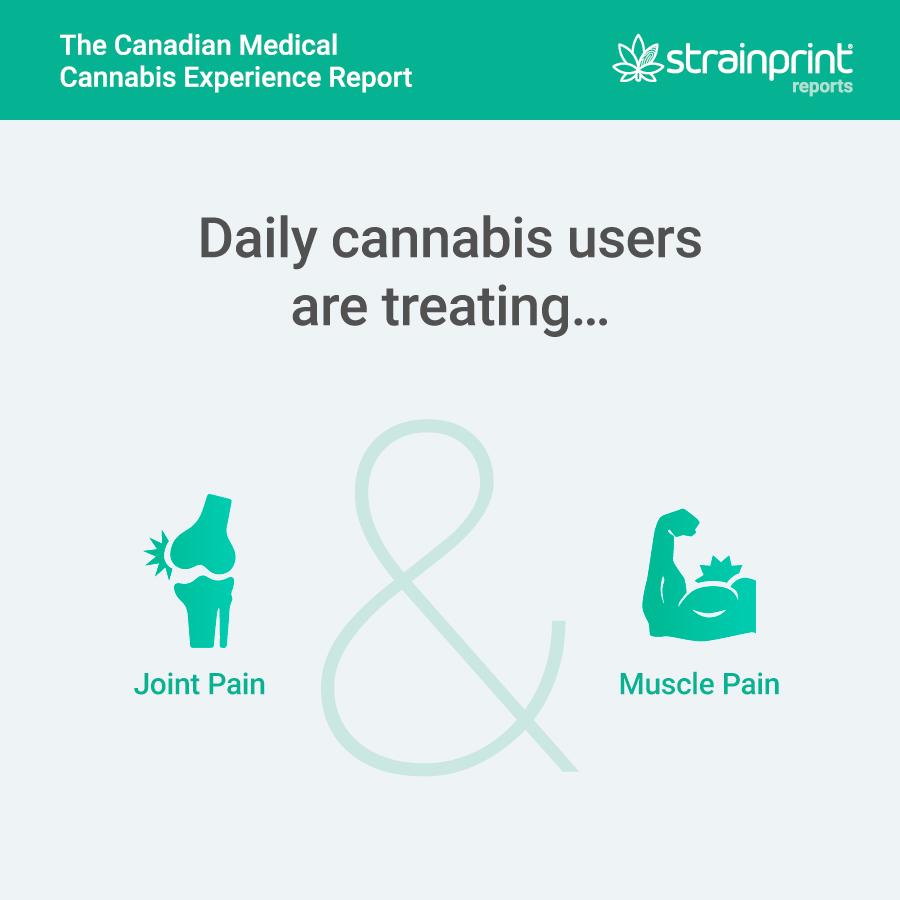 – Canadian-based Strainprint releases a groundbreaking research report providing unique insight from over 800,000 real-time Canadian medical cannabis patient outcomes.
– Strainprint seamlessly integrates with most electronic medical records (EMR) solutions and the largest data set of its kind in the world with more than 1.4 million sessions and 70 million data points on cannabis strain efficacy.
– StraicnprintR is HIPAA, PIPEDA and PHIPA privacy compliant, 256-bit military-grade encrypted.
Strainprint R Technologies, a Toronto, CA-based provider of medical cannabis data and analytics has announced the release of the first-ever medical cannabis industry report from the insight of more than 800,000 Canadian medical marijuana patients using their own data technology platform. This comprehensive industry research in the cannabis industry is the largest and most granular real-world observational medical marijuana patient study available. The report, The Canadian Medical Cannabis Experience:  A 2019 Patient Retrospective, was recently released during this year's CWCBE (Cannabis World Congress and Business Expo) in Los Angeles, CA.
Advanced Medical Marijuana Data and Analytics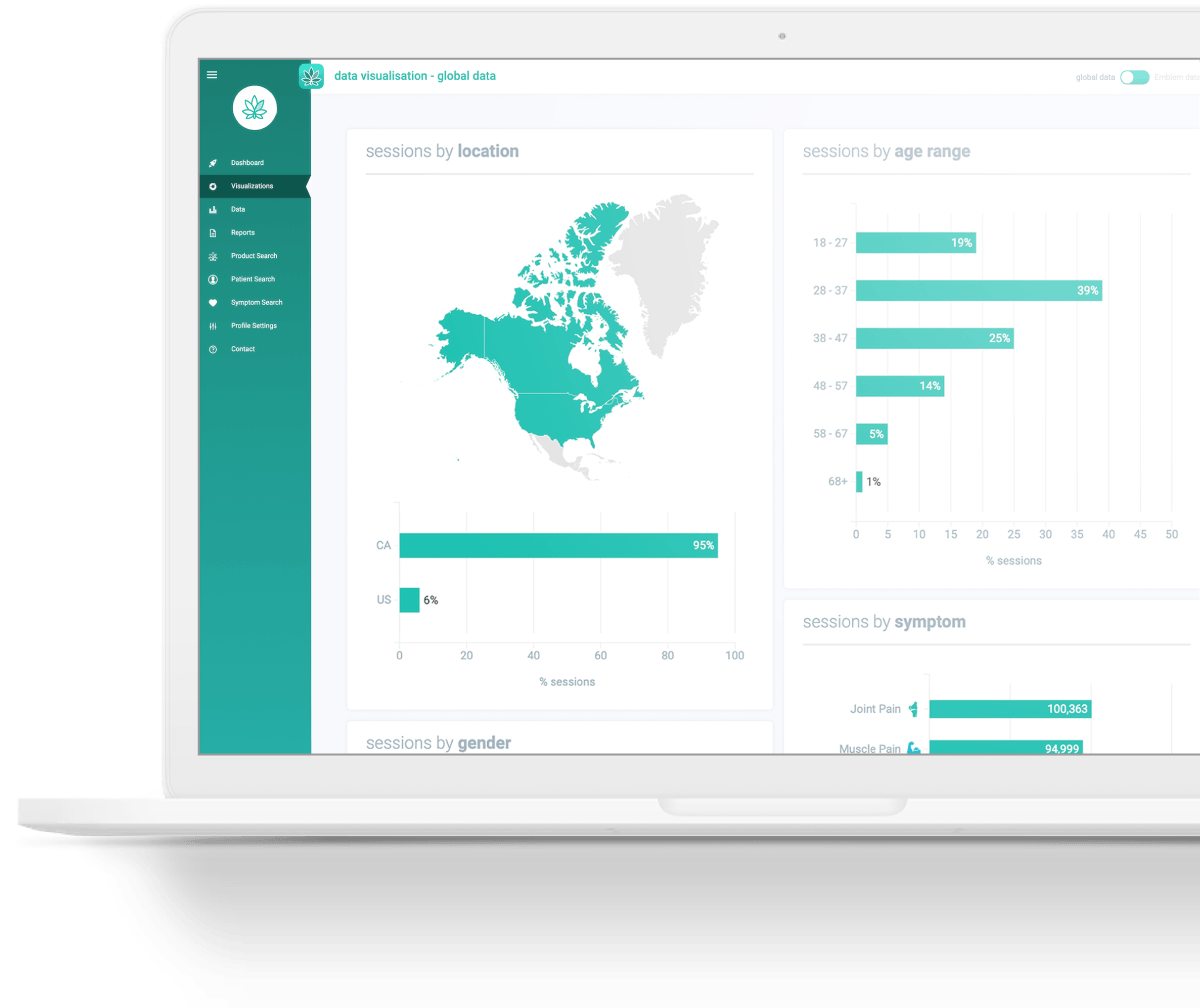 Strainprint aggregates and collects anonymous patient-reported data from its mobile journaling app, surveys and validated questionnaires. Since beginning the collection of this patient data back in 2016, it is the largest data set of its kind in the world with more than 1.4 million sessions and 70 million data points on cannabis strain efficacy. It is, to date, the only cannabis consumption data tracked in real-time against more than 1,600 lab-verified products by batch.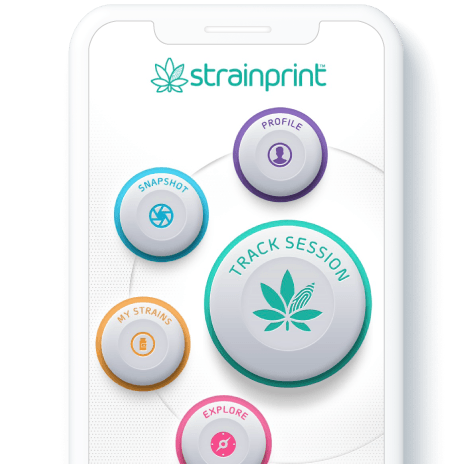 The Strainprint mobile journal app is free to use for consumers, allowing medical marijuana patients to track their treatment sessions in real-time and understand how to achieve the best results for their symptoms. The use of the app also includes loyalty tools that help drive engagement through redeemable discounts on branded merchandise or gifts. The app can be downloaded from both the iOS App Store and Google Play Store.
Why Real-World Patient Data Is Invaluable for Medical Cannabis Patient Outcomes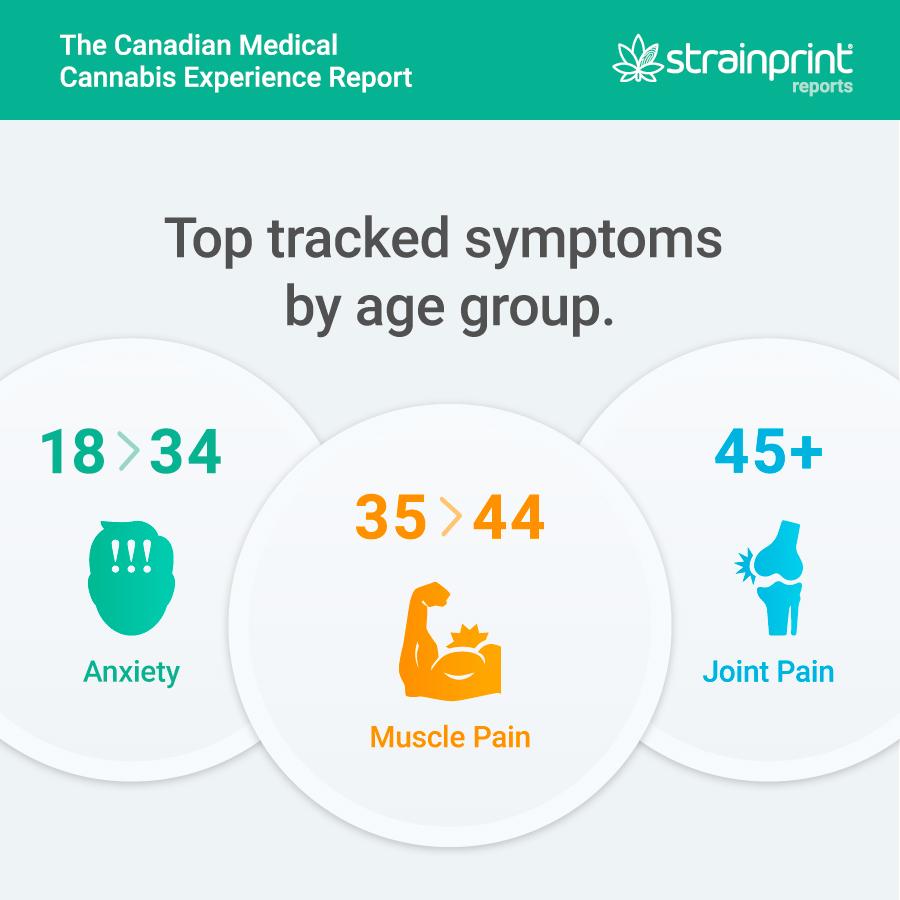 "Medical cannabis hasn't had decades of clinical trials to form guidelines on dosing, onset, and efficiency and with over 450 chemical constituents in every strain, it is not like studying single molecules in traditional pharma.  So, real-world patient data is invaluable for medical professionals and industry stakeholders looking to make informed choices for their patients and businesses," said David Berg, president and CTO of Strainprint. 
The new industry report analyzes user variables such as age, gender, region, cannabis usage frequency and efficacy by symptom. It is also the first research set able to identify which terpenes, the scent molecules and chemicals found in the plant, are most active in the cannabis products that medical marijuana patients are using. 
Key Findings
 A few key findings from the report include:
– Muscle pain, anxiety, depression, joint pain, and insomnia are the top five symptoms that patients treated with cannabis during the reporting period;
– There are clear differences between gender and region for the preferred choice of cannabis administration and the most effective methods can vary by gender and age;
– Multiple cannabis species are reported to offer comparable relief for particular symptoms, supporting the hypothesis that it is more than the species or the THC: CBD content that determines the efficacy of a strain;
– Patients overwhelmingly report positive and or neutral emotive effects from their medical cannabis use with very few unfavorable side effects.  As well, the specific terpene profiles present in a strain can greatly impact the side effects; 
– On average, there was no significant change in how or when patients treated their various symptoms after cannabis was legalized recreationally in Canada. 
Medical Cannabis Is A Personalized Approach to Treatment & Therapy
The examination of such a large sample of patient journeys illustrates how cannabis is a personalized approach to treatment and adjunct therapy; it's not a one size fits all like traditional molecular pharma.
"Tracking symptomatic improvement against chemical profile (ingredients) by batch is the only way for the industry to advance the scientific understanding of cannabis," said Michelle Arbus, Strainprint R VP of Research. "We are fortunate in Canada to have a federal program with very high lab testing requirements, consistent across the country, giving us the most standardized products from which to study and the best chance at personalizing cannabis as a medicine."
Use code LACWC19 for 50% off the research report purchase.