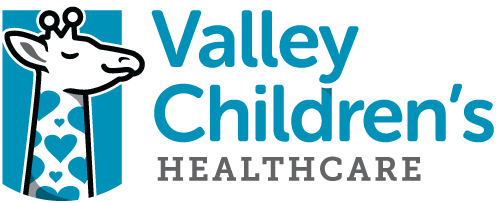 – Valley Children's launches healthcare innovation lab named George's Idea Lab to accelerate new digital health solutions that will transform pediatric healthcare.
– Innovation program builds off Valley Children's recent partnership with The Innovation Institute and will operate as part of The Innovation Lab.
Valley Children's Healthcare, one of the largest pediatric healthcare networks in the nation has announced today the launch of a new healthcare innovation program. The innovation program named George's Idea Lab will provide physicians and staff an opportunity to accelerate new technology, new processes and new equipment ideas that have the potential to transform pediatric healthcare.
Strategic Partnership with Innovation Institute
Earlier this year, Valley Children's entered into an agreement with The Innovation Institute, a national, independent medical product incubator, and healthcare services provider, to spark innovation across the health network. The Institute's Innovation Lab is staffed with scientists, doctors and commercialization experts who evaluate ideas, build prototypes, protect them, license them, then take them to market directly or through industry partners. George's Idea Lab will operate as part of The Innovation Lab.
Valley Children's is The Innovation Institute's second pediatric health system member-owner, joining Children's Hospital of Orange County, CA. Other member-owner investors include Providence St. Joseph Health, Irvine, CA & Renton, WA; Bon Secours Mercy Health, Marriottsvile, MD & Cincinnati, OH; Franciscan Missionaries of Our Lady Health System, Baton Rouge, LA; and Avera Health, Sioux Falls, SD.
Accelerate Innovation in Pediatric Care
Based in central California, Valley Children's healthcare features a 358-bed stand-alone children's hospital and three neonatal units (28 beds) located across the Valley. In addition, the Valley Children's Healthcare network includes specialty care centers, pediatric primary care practices, urgent care center and women's health services.
Valley Children's staff members are in a unique position to identify needs in the delivery of pediatric healthcare, specifically, a product or service that might help ease a child's hospital experience, enhance recovery or improve outcomes and come up with a potential solution. We're excited to have a program within our healthcare network that can make these ideas a reality.
Why It Matters
"Valley Children's was built on a culture of innovation—our five founding mothers imagined a better way to provide healthcare for children and our healthcare network that we see today is a direct result of their ability to innovate," explains Valley Children's Healthcare President and CEO Todd Suntrapak. "Our organization values innovation and collaboration, which directly aligns with The Innovation Institute's mission to cultivate innovative solutions to transform healthcare.