– UC San Francisco launches Center for Intelligent Imaging named ci2 to accelerate the adoption of artificial intelligence (AI) in radiology to improve patient diagnoses and care.
– ci2 researchers will work with NVIDIA Corp. to build infrastructure and tools focused on enabling the translation of AI in clinical practice.
– The center will serve as a hub for the multidisciplinary development of AI in imaging to meet unmet clinical needs and provide a platform to measure the impact and outcomes of this technology.
UC San Francisco (UCSF) announced the launch of the Center for Intelligence or ci2 that focuses on accelerating the adoption of artificial intelligence (AI) technology to radiology, leveraging advanced computational techniques and industry collaborations to improve patient diagnoses and care. As part of the center, Investigators in ci2 will collaborate with NVIDIA Corp to build infrastructure and tools focused on enabling the translation of AI into clinical practice. 
Center for Intelligent Imaging 4 Focus Areas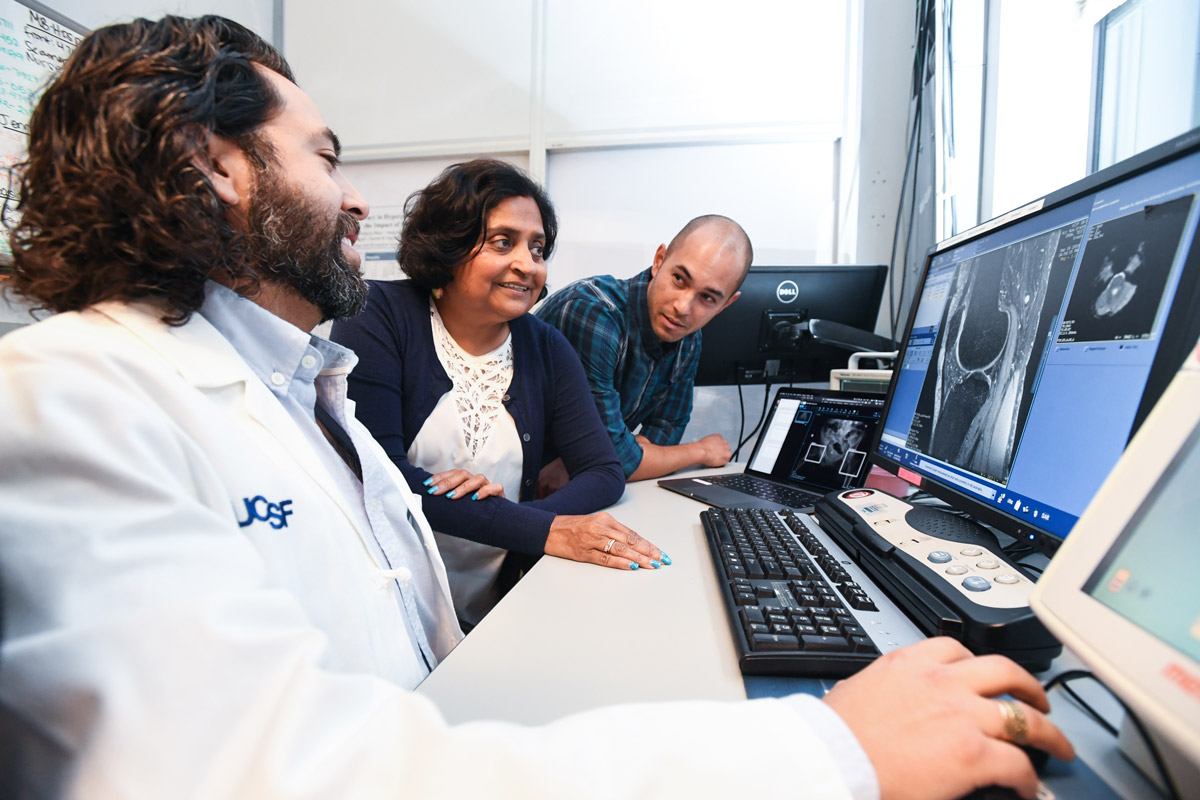 The Center is comprised of clinical radiologists, imaging scientists, engineers, machine learning scientists, data engineers, clinicians, post-doctoral fellows, and students collaborating to develop and deploy artificial intelligence that will solve critical clinical problems by advancing the way in which healthcare professionals are able to utilize and deliver imaging.
The Center for Intelligent Imaging aims to develop strategies that leverage computational tools to improve image acquisition, workflow efficiency, quantitative imaging, and automated diagnosis at 4 key points:
1. Robust Image Acquisition & Analysis: The ability to robustly acquire data, reduce noise, tailor parameters of exams for patients, and derive quantitative metrics from imaging data are essential to achieve consistent patient outcomes.
2, Quantitative Imaging: Quantitative Analysis is key to improved diagnosis and prediction. Tools under development include organ and tissue segmentation, automated volumetry and morphological quantification, and disease visualization.
3. Translation to Clinical Practice: By providing imaging databases, annotation models, and visualization tools, we can nimbly implement and evaluate new techniques for Radiologists and for referring clinical services.
4. Enterprise Integration: Offering domain expertise to integrate imaging across the enterprise, we can deliver ready access to clinical data for big data analytics in epidemiology and population health studies.
UCSF Investigators Team Up with Nvidia Engineers & Data Scientists
NVIDIA engineers and data scientists will work alongside UCSF investigators to develop clinical AI tools, applying powerful computational resources that are available in a few medical institutions, with the goal of accelerating the AI development cycle and integrating it seamlessly in the clinic.
ci2 researchers will use patient images and clinical data from UCSF Health and other institutions to develop, test and validate deep learning algorithms. The center's computational infrastructure includes NVIDIA's DGX-2 supercomputer, one of the first to be installed in the medical community.
NIH Study Using AI Algorithms to Evaluate Chronic Back Pain
Sharmila Majumdar, Ph.D., a professor and vice-chair in the UCSF Department of Radiology and Biomedical Imaging has been appointed to lead the center's operations. In addition, Majumdar will be leading a study funded by the National Institutes of Health to evaluate chronic back pain in the center, using AI-fueled algorithms, data analysis, quantitative sensory assessments, brain imaging, and biomechanical evaluation of the spine.  
"The volume of medical imaging has been rapidly increasing and radiologists are struggling to keep up with the sheer number of images," said Sharmila Majumdar. "ci2 aims to impact the entire value chain of imaging, from the time the patient comes for a scan to the final delivery of individualized, quantitative, prognostic and care-defining information."
ci2 Partnership with Kheiron Medical Technologies
The center also will link academic innovation to startups to promote collaborative AI imaging research and development. The inaugural digital health startup to leverage ci2 in this capacity is London-based Kheiron Medical Technologies, Ltd., which will work with the UCSF breast imaging group to ensure that its MiaTM breast cancer screening software can be safely and feasibly deployed in ethnically diverse populations.
Artificial Intelligence is the New Frontier for Diagnostic Medicine
Artificial intelligence represents the next frontier for diagnostic medicine," said Christopher Hess, MD, PhD, chair of the UCSF Department of Radiology and Biomedical Imaging. "It is poised to revolutionize the way in which imaging is performed, interpreted and used to direct care for patients.
"The Center for Intelligent Imaging will serve as a hub for the multidisciplinary development of AI in imaging to meet unmet clinical needs and provide a platform to measure impact and outcomes of this technology," Hess said. "The result will be more efficient, higher-value imaging for patients within and outside of UCSF."