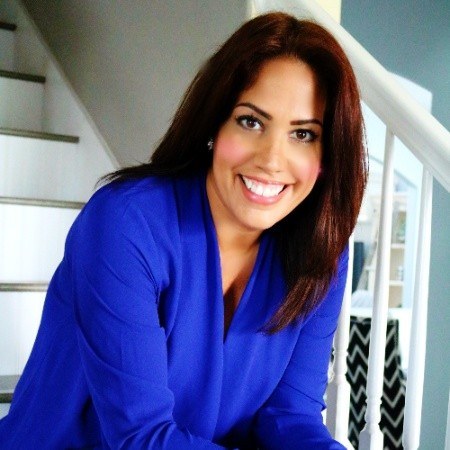 There's a crispness in the air that marks fall's arrival. But autumn's appearance isn't the only thing on calendars across the U.S. this week: September 23-27 marks National Health IT Week. The 2019 theme focuses on supporting healthy communities, and what better way to support communities than to learn more about the people in them? 
Decision-makers who analyze healthcare data have a habit of focusing on numbers, pouring over pages of claims and diagnostic codes. Yet disease diagnoses are often not descriptive of the current and authentic patient experience. Healthcare has much more to do with people than digits.
With healthcare delivery's transformation to a value-driven and patient-centric endeavor, providers and other stakeholders in healthcare IT consider the importance of what's happening with patients outside the clinical setting. They realize that the state of human well-being is a complicated combination of social, economic, and environmental influences. At the same time, the industry still has a way to go to make these factors part of standard care delivery. 
Define Non-Clinical Data
There's a lot of ambiguity about what constitutes non-clinical data and how it fits into established care workflows. Some organizations consider any information not found on a medical claim as non-clinical data. Others believe it should apply to consumer-generated data acquired by wearables, fitness trackers and other apps. Social determinant attributes present another data source. The industry needs to adopt guidelines that delineate non-clinical data and govern its use in practice. Without clear definitions, it is difficult for organizations to explore how to maximize data's impact.
Personalize Care Management
Welcoming non-clinical data into practice generates the potential to create personalized care plans that engage patients exactly where they are, not where their condition or disease state deems them to be.
Up to 80 percent of people's health is affected by factors external to the healthcare system: housing, public transportation, education, food and nutrition, social support and human interaction, and public safety. Providers cannot expect to treat the whole patient without supporting the underlying needs that are shaping patients' worlds, especially in underserved populations. Patients face challenges and limitations that can result in noncompliance with discharge instructions or medication nonadherence. Non-clinical data gives a provider or a plan a clearer view of each patient and an opportunity to jointly address areas of concern.
On a bigger scale, supporting healthy communities often requires investment in health of the population at large. By utilizing non-clinical data insights, providers, payers, local government officials and other stakeholders can proactively engage with people to promote healthy lifestyle choices and disease detection and prevention. Particular health concerns often disproportionately impact some communities, driving increased costs and less-than-desirable health outcomes. Non-clinical data is the gateway to advancing public health solutions in the domains of human and social services, environmental health, safety, emergency services, and transportation. 
Certainly, the use of non-clinical information—and its subsequent sharing—must be approached carefully. The industry is in need of policies and procedures related to data collection and accountability. These may include standards for collecting and protecting data through proper data governance measures, with a focus on accuracy, clinical relevance and elimination of bias, as well as standards for accountability when accessing, storing and tracking data. 
Measure and Share to Benefit All 
Importantly, standards are also necessary to evaluate the effectiveness of programs using non-clinical data. Measuring and monitoring interventions and their correlations to health outcomes are vital for understanding what works and what does not work, adjusting the interventions and sharing the results with the rest of the healthcare community. Collaboration across the industry is necessary to achieve these goals. One example of such collaboration is the recent effort by eHealth Initiative (eHI), a non-profit organization that created an industry resource for guiding the ethical use of SDOH data. The framework includes principles for care coordination, recognizing risk through SDOH analytics, mapping community resources and identifying gaps, service, and impact assessment, and customizing health services and interventions. 
Such work is an investment in the delivery of safe and effective patient care within communities 365 days a year. The National Health IT Week provides an opportunity to highlight previous successes and map out goals for the year to come.
About Lizzy Feliciano
Lizzy Feliciano has worked for more than 20 years in data technology and analytic organizations serving the healthcare industry. Throughout her tenure, she has led research and outreach initiatives to better understand the need and use for data and analytics across the healthcare ecosystem as the industry looks to improve the effectiveness and efficiency of population health management, risk stratification, provider performance, data quality, value-based care, and outcomes improvement efforts.