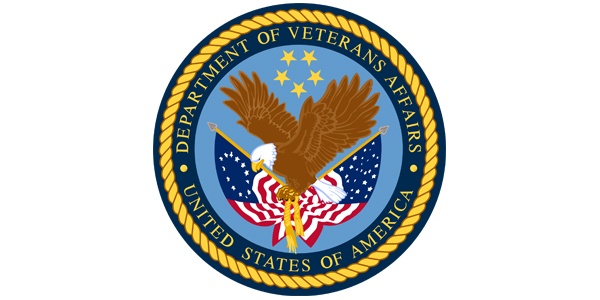 VA hospitals and clinicians face challenges not present in commercial hospitals, which is that they provide Veterans with 100 percent of care services throughout their lifetimes. 
With a focus on the full continuum of care, this includes specialty care at VA clinics for chronic conditions, acute hospital admissions and/or ER visits, all prescriptions filled at VA pharmacies, and end-of-life care in a VA community living centers/nursing homes. 
In VISN4, there are nine VA Medical Centers serving 322,000 Veterans, 38,000 inpatient admissions per year, 3.7 million outpatient visits, and 6.7 million prescriptions filled yearly. 
With this heavy workload, clinicians face burnout with the sheer volume of patients seen daily, and errors are bound to occur. Clinicians need tools to aggregate data across the VISN to assist clinicians in delivering efficient and accurate patient care.    
A high area of concern is appropriate medication management: choosing the appropriate medication to treat an infection prevents a patient from developing antibiotic resistance, and/or an adverse drug event that can be life-threatening. Medication management also encompasses choosing lower-cost drugs that are equally as effective, as well as judicious use of controlled substances such as opioids and benzodiazepines. 
Antibiotic resistance affects more than 2 million patients and causes 23,000 deaths annually in this country. The cost of antibiotic resistance is $20 billion per year and results in an estimated 8 million additional hospital days per year. In response, VHA Directive 1131 was released on November 7, 2017, and VHA Directive 1031, updated on January 30, 2019.
This directive establishes the minimum requirements for a structured Infectious Disease and Infection Prevention and Control Program for all VA medical facilities. Management of infections and control and prevention of infectious disease must follow evidence-based practices. All facilities must have to capability to collect, analyze, interpret, and report on clinical data to facilitate early detection, improve situational awareness, and enhance treatment of all biological events – not just limited to infectious disease. 
Enhanced Electronic Clinical Surveillance
Thankfully, there are commercially proven software applications that assist clinicians with targeted patient care, across the full continuum of care. This software provides the ability for immediate and accurate medical intervention, which currently is challenging due to the VA's huge and dispersed population of patients – inpatient and outpatient. All VA Medical Centers currently using this solution are immediately in compliance with the surveillance requirements of Directives 1031 and 1131.
This software application offers a wide variety of benefits for the VA:
– Caregivers receive clinically relevant data to positively and proactively impact patient care in real-time.
– Prevents lengthy chart review, freeing clinician time for more meaningful tasks.
– Improved outcomes, shorter hospital stays, avoidance of adverse events.
– Data mining on predictive indicators to guide clinician care of high-risk patients.
– Track and trend the monthly cost impact of Antimicrobial Stewardship Program clinical activities.
– Surveillance of outpatient antimicrobials to meet the Joint Commission requirements.
– Stratify data across a Veteran Integrated Service Network (VISN) to fully integrate care a Veteran received in any facility, as an inpatient or outpatient.
– PACT team disease-specific monitoring per provider, by clinic to provide relevant information for the clinician at the point of care.
This solution is currently being used in 43 VA medical facilities, including 3 VISN-wide deployments, and the results have been dramatic. For example, over a period of only 30 days in VISN4 (nine sites), the software application facilitated 1,230 pharmacy interventions for appropriate patient care and medication management and saved the VISN approximately $732,000.   
VISN5 (three sites) has standardized their antimicrobial stewardship program and in an 18 month period published $2.3million in savings and positive patient care impact. This study was displayed at ID Week in October 2018, in San Francisco. 
Countering the VA Opioid Issue
According to the CDC, opioid drug abuse has killed more Americans than the Iraq, Afghanistan and Vietnam wars combined. In addition, one in ten Veterans suffer from chronic pain, and are twice as likely to die from accidental overdose of painkillers than civilians. 
On top of this, 63 percent of Veterans receiving opioids have a mental health diagnosis. Also, Veterans treated for substance abuse disorder had a 26 percent readmission rate within 90 days, and 42 percent within one year – costing millions of dollars annually.
In response to these alarming statistics, the VA released the Opioid Safety Initiative (OSI) in October of 2017. The OSI provides clinical guidelines to manage opioid therapy for chronic pain patients for both the VA and the Department of Defense. 
Supporting this effort, the solution provides opioid and controlled substance monitoring for inpatients and outpatients. It can also aggregate data specific to treatment goals and parameters set by the OSI, and present the data in a usable, actionable format for clinicians at the point of care.
Conclusions
Combating infectious disease, appropriate medication management including controlled substances/opioids is no small challenge. Fortunately, the VA is taking proactive steps to leverage key innovations that help to not only meet new directives but also ensure that Veterans are getting the proper care they deserve. 
About Diane Ratner
Diane Ratner is an RN with a Master's degree in Health Informatics working for DSS, Inc., as a Senior Product Line Manager, where she is also a subject-matter expert with regards to the innovative TheraDoc solution.