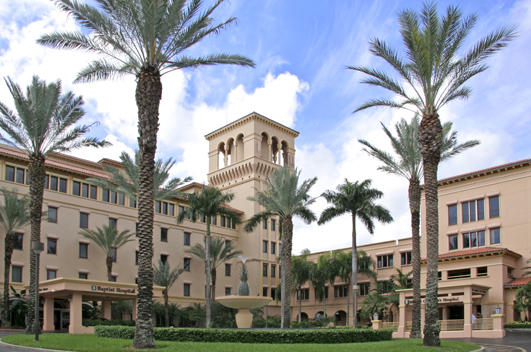 Quick Glance
– Baptist Health South Florida launches new online patient access experience for consumers with technology from Kyruus
– Solution enhances digital capabilities for Both English- and Spanish-Speaking consumers in the greater Miami area
Kyruus announced that Baptist Health South Florida is now leveraging its ProviderMatch for Consumers and ProviderMatch® for Consumers in Spanish solutions. As a result, English- and Spanish-speaking patients in the Greater Miami Area can easily search for providers online in their preferred language. The enhanced digital capabilities also grant consumers access to detailed provider profiles, so they can make an optimal selection from Baptist Health South Florida's 3,000 providers across 100 sites of care.
Baptist Health South Florida laid the groundwork for its new consumer experience by working with Kyruus to build a detailed provider directory using the KyruusOne® platform. KyruusOne helps health systems create comprehensive, accurate provider profiles not only by aggregating and reconciling data from disparate sources, but also by enriching provider profiles with clinical terms from its proprietary taxonomy, the Kyruus Clinical Library.
The Bigger Picture
From AI to telehealth, there's no doubt that digital health is a boon to patient engagement. However, health systems can't lose sight of the basics that make for a positive patient experience, like language proficiency, for example.
Baptist Health South Florida is one health system giving patients Spanish-language engagement tools before they even set foot in their hospitals or practice facilities. It recently launched patient-provider matching tools from Kyruus on its website, in English and Spanish, to give patients the ability to search for providers themselves based on a number of criteria: provider specialty, clinical areas of expertise, insurance accepted, provider gender, and more
Enhancing the Digital Experience for Consumers
Benefits with KyruusOne powering ProviderMatch for Consumers, individuals on the Baptist Health South Florida website can search for providers based on the clinical and non-clinical criteria that matter most to them. The new solution also provides the ability to schedule online and will soon display an option for the consumer to connect virtually with a provider when applicable. Operating in a state with one of the highest Spanish-speaking populations in the US, the health system also ensured that its new digital experience would serve this segment by simultaneously deploying the translated version of Kyruus' consumer-facing solution, ProviderMatch for Consumers in Spanish.
Why It Matters
"To stand out with the digital experience we offer to both prospective and existing patients, we knew we needed an integrated strategy aimed at simplifying access to care," said Christine Kotler, Chief Marketing & Communications Officer at Baptist Health South Florida. "We're excited to launch this new suite of enhancements to enable patients to learn about and access our services in a way that aligns with their preferred means of engagement."
As almost 60% of patients still prefer to book appointments by phone, Baptist Health South Florida also plans to implement ProviderMatch for Access Centers in its call center. Also built on top of KyruusOne, the solution empowers agents with a similar ability to match patients with the right providers based on a variety of criteria and accurate provider information.