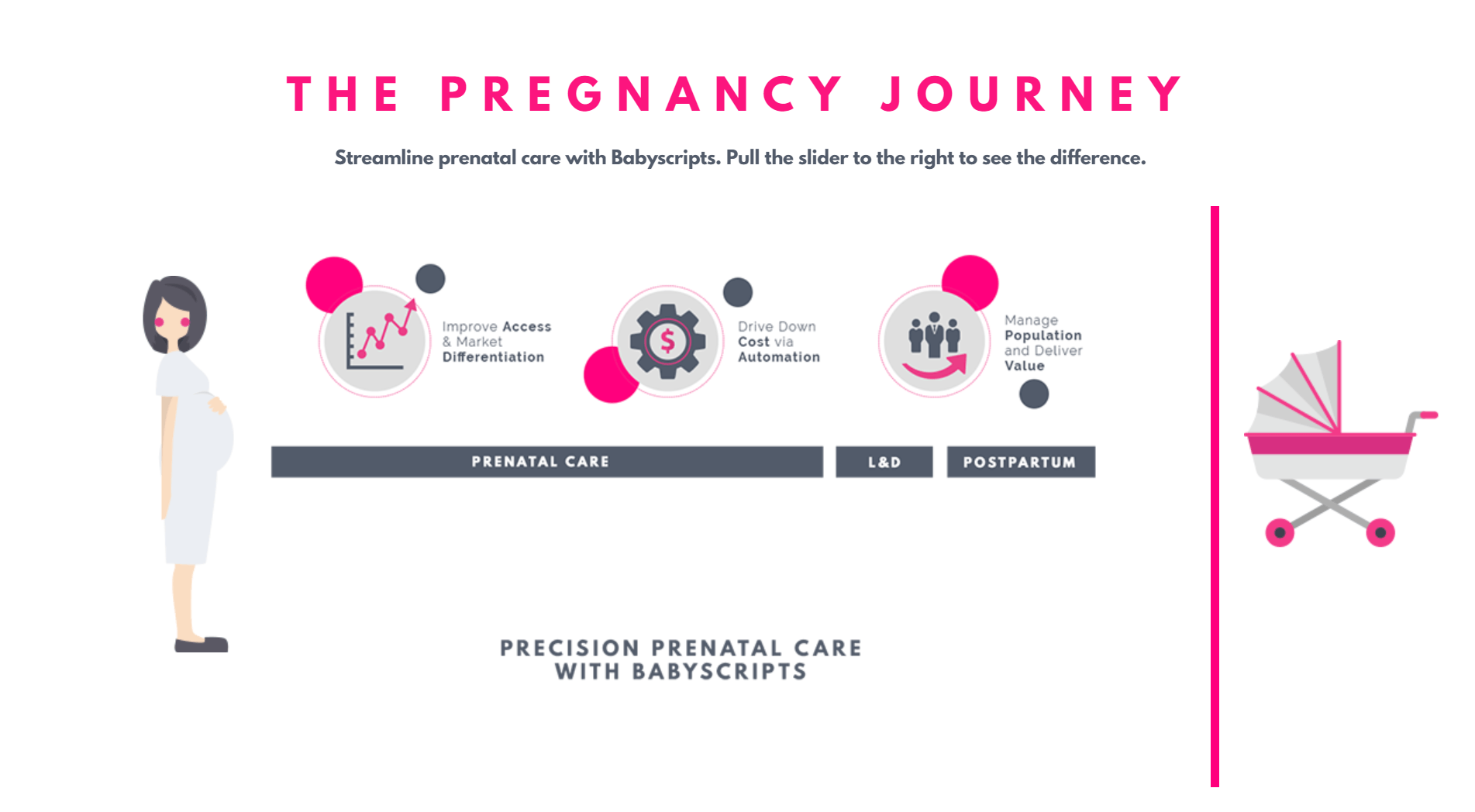 University of Maryland St. Joseph Medical Center, a not-for-profit regional medical center in Towson, MD, and member of the 13-hospital University of Maryland Medical System has entered a partnership agreement with virtual care platform for obstetrics Babyscripts. As part of the partnership, expectant mothers who receive care at UM St. Joseph will now have free access to the Babyscripts app and remote monitoring support throughout—and beyond—their pregnancies.
Using internet-connected devices for remote monitoring, Babyscripts offers risk-specific experiences that enable providers to manage up to 90% of pregnancies virtually, allowing doctors to detect risk more quickly and automate elements of care. Available in both English and Spanish, the Babyscripts app provides gestational age-appropriate content, mother, and baby health tips and information, appointment reminders and weight monitoring. The Babyscripts app also delivers evidence-based guidelines approved by the patient's obstetrician in the form of daily nutritional, medical and lifestyle action items.
Remote Patient Monitoring Support for Expectant Mothers
In addition to the use of the mobile app, UM St. Joseph will offer their pregnant patients remote monitoring experiences powered by Babyscripts. Using an internet-connected blood pressure cuff and weight scale, mothers can monitor their levels from the comfort of their home, potentially reducing office visits while still capturing vital data that can lead to life-saving interventions.
Mothers will be able to use the Babyscripts app and devices to stay connected to their care team and informed about their pregnancy, and send health data remotely and securely to their health care provider, providing additional flexibility and transparency between moms and clinical teams.
Why It Matters
"Our partnership with UM St. Joseph holds a special significance for us, as it allows us to deliver leading-edge pregnancy care to mothers in our own backyard," says Greg Silvey, Executive Vice President of Babyscripts. "UM St. Joseph shares our passion for maternal and child health and healthcare innovation, and we are thrilled to see our vision for pregnancy care brought so close to home."