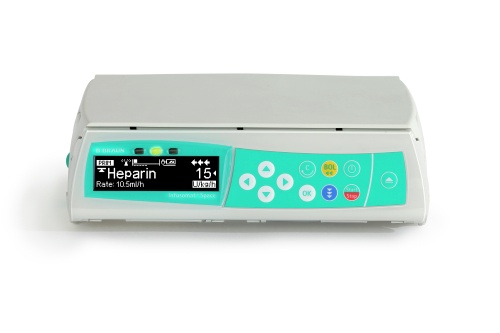 B. Braun Medical Inc. announced today the integration of their Infusomat Space™ Large Volume Infusion Pumps with Epic's electronic health record (EHR) platform at Prime Healthcare – Huntington Beach Hospital, located in Huntington Beach, CA.
Infusion Pump Epic EHR Integration Benefits
The collaboration is designed to help improve infusion safety and increase staff efficiency through the bi-directional interface capability. Using Epic's EHR platform allows nurses to send infusion order data to the Space Infusion Pump System via the smart pump programming feature, auto programming. This feature is designed to help reduce the occurrence of manual programming errors which may result in pump-related adverse events. Real-time data is then transmitted from the pump through B. Braun's DoseTrac Infusion Management Software to the EHR platform for consistent and frequent AutoDocumentation.
"Prime Healthcare's partnership with B. Braun will assist with the care of our patients through amplified interoperability between our EHR and medical devices," said Justin Nadler, Epic Project Manager at Prime Healthcare. "Many workflows will be streamlined by this integration between Epic and B. Braun, allowing clinicians to spend more time with their patients," Nadler continued.