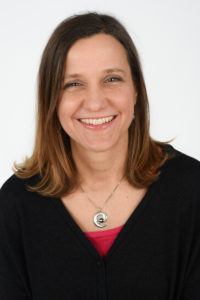 Thanks to technological innovation in the industry and CMS' push for interoperability, today there's more patient health data being collected than ever before. The problem is that the data is either not easily accessible to providers or it's claims based and therefore not timely. The lag time between the collection and sharing of health data makes it difficult, and in some cases impossible, for providers to get a complete picture of their patients' health, to appropriately treat ongoing conditions, and to prevent recurrent illnesses and hospitalizations.
Every time a patient moves to a new care setting, the providers in that setting are scrambling to play catch-up and may even feel as though they are starting over in terms of understanding current health history. As providers begin to take responsibility for patients beyond the four walls of their own facilities, they need access to real-time data, not just in their own care setting, but at every point in the patient journey.
Many hospitals, ACOs, and even payers are now building care coordination teams to address these issues. Care coordinators help ensure continuity of care for patients across settings and keep patients on the path to good health. They rely on a continuous flow of up-to-date information about their patients to meet these goals, including but not limited to when they visit an ER, when they are admitted and discharged from a hospital stay, what new diagnosis or diagnoses they've received, what post-acute facility they are going to, how their treatment is progressing at that facility, and when they're returning home.
They can't get this information from claims data in time to act on it, so incredibly, in this era of technology, most care coordinators are still relying on the phone and the fax to get their information. This detective work is incredibly time-consuming. It limits their ability to interact with patients and families and actually manage care. Imagine the impact these professionals could have if updated patient information was automatically delivered to them instead of having to chase it down.
Arming Care Coordinators with Actionable Information
One of the points in the patient journey where the data gap (perhaps more accurately labeled the data lag) is particularly painful is the transition from the hospital to a skilled nursing facility (SNF). The patients making this transition are the sickest and most vulnerable. They tend to be older, reliant on Medicare, and in many cases juggling more than one chronic condition such as diabetes or heart disease.
It's imperative that these high-risk patients go to a facility that's equipped to deal with their specific clinical issues and that has their full health history in hand before they even arrive, including down-to-the-minute details on medications and therapies included in their hospital discharge packages. For these patients to successfully continue their recovery in post-acute care settings and eventually return to their homes, providers need access to real-time, actionable data. Claims data just doesn't cut it.
Take, for example, an elderly patient on dialysis who develops an infection at the catheter insertion site during their SNF stay. When that patient is taken to the ER for treatment it becomes incredibly hard to prevent them from being readmitted to the hospital. However, if the care coordinator gets an alert when the patient enters the ER they can proactively intervene and redirect the patient to a dialysis center instead.
The care coordinator can also assess the ER visit in the context of the patient's complete history and adjust the patient's treatment plan if needed. With claims data, care plans remain static. With real-time data, care plans can be adapted as patient needs change.
Improving the Patient Experience
Improving the patient experience is, of course, central to all care coordination efforts. It's the patient who suffers most when providers fail to communicate, and data isn't shared in a timely fashion. Going back to the transition from the hospital to an SNF, it's worth mentioning again how often these patients are juggling multiple complex and chronic conditions and the vulnerability they feel as a result.
They are not the consumer-minded individuals intent on "taking charge of their own care" that we read about so often in the media. Many rely on care coordinators to be their advocates, keeping family members informed and sharing new medications, diagnoses, and preferences with the facility they're transitioning to. These patients also require a lot of support when they finally transition from a SNF back to their home. An elderly cardiac patient who has suffered a heart attack, for example, may need to be reminded to take their anticoagulant or require assistance obtaining the medication after they leave the SNF.
A timely post-discharge call from a transitional care manager can prevent this patient from being readmitted to the hospital. That call may even save the patient's life. Transitional care managers that are alerted to upcoming discharges can also help patients obtain medical equipment, make follow-up appointments with their PCPs and specialists, and arrange for transportation to appointments. In a nutshell, having access to real-time data allows them to function as the advocates that their patients so desperately need them to be.
The Role of Technology in Providing More Coordinated Care
Value-based programming, Medicare Advantage, and many new government healthcare regulations set a higher standard for quality and demand that patients receive more coordinated care across the continuum. When care coordinators and providers are regularly receiving real-time data, they're able to stay up to speed on each patient's situation, anticipate their needs, and meet these standards. Of course, healthcare professionals need the right tools to engage in this more proactive style of caregiving.
Fortunately, technology that automates the delivery of real-time data to hospitals and health systems is not a future dream—it's today's reality. Not only have these platforms already been designed and successfully deployed in health systems across the country, but relative to other technological innovations in the industry, they're fairly budget-friendly, straightforward to implement from an IT and infrastructure standpoint, and perhaps most important, EHR-agnostic and thus easily integrated into existing workflows.
About Sara Radkiewicz
Sara Radkiewicz is the Head of Product at CarePort Health, a leading provider of care coordination and management solutions.