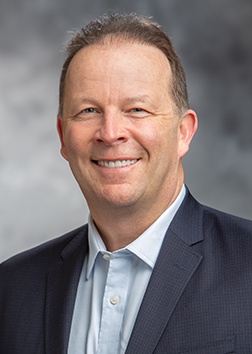 Banner Health's Chief Strategy & Growth Officer Scott Nordlund shares their approach to achieving healthcare innovation with their Banner Innovation Group (BIG). 

It may only be comprised of staff members, but Banner Health's BIG (Banner Innovation Group) has immense goals. Launched in May, BIG was created to engage with partners in healthcare and other fields—such as technology, academia, and venture capital—to rethink every part of the health care system, in all kinds of settings.
The staff members tasked with the effort come from a myriad of backgrounds, including advertising, retail, social work, startups, technology, and other areas. According to Banner Health's Chief Strategy and Growth officer Scott Nordlund, the team at the Phoenix, AZ-based health system has deep experience in health care innovation, digital business, consumerism, and clinical arenas.
The goals of the group are to lead to innovations and improvement changes once never thought to be possible in clinical disciplines, care delivery, patient experience, cost efficiencies, and other areas. To learn more about BIG, we asked Norlund to give us the finer details about what makes the group tick, how it plans to sustain itself, and how it will grow into its far-reaching goals.
HITC: To start, tell me how does Banner Health define healthcare innovation? What is your innovation strategy and approach to healthcare innovation? How do you see yourself differently from other think tank groups?
Nordlund: We see health care innovation as a promise to the communities we serve and a crucial part of our mission of making health care easier, so life can be better. Banner Health's purpose statement is to create a new model that answers our nation's health care challenges today and into the future. To us, innovation encompasses emerging and novel ideas that shape the future model of health care, earn loyalty and drive strategic growth for the organization.
Banner Health's innovation effort will have multiple areas of focus, including funding internal inventors and piloting ideas that its employees and clinicians put forward. It also plans to invest in venture capital funds and join innovation consortiums, both of which have already begun.
Innovation can help the people we serve to become healthy or stay healthy through prevention. Innovation can also help us make their lives easier by improving the way we work. Specifically, I see three major categories where innovation could be a game-changer for the pain points patients experience: Is there a way to lower the cost for patients? Is there a way to improve the quality of care? And is there a way to create a better overall experience?
We are intensifying innovation at Banner by aligning our existing innovation efforts into a stronger, centralized function with a program management structure to scale measurable results.
Other think tank groups in health care seem to focus on a particular issue or set of issues, or they focus on improvements to be implemented within their organization. We are open to all areas where innovation might make people healthier and make their lives easier, and we see the outcomes of our work as creating new models that will benefit health systems, patients and consumers throughout the country. Also, the Banner system is uniquely broad and diverse, allowing us to test projects in a variety of settings—from rural to urban, from primary to urgent to emergency care, from community-based physicians to quaternary care at our academic medical centers. No other program has a comparable degree of scope and range of resources for evaluating projects.
HITC: How do you leverage existing Banner stakeholders effectively given their already busy schedules?
Nordlund: "Courageously Innovate" is a stated core Banner value. We like to point out that this value pushes us—we are called to be courageous in our approach, not cautious! It's instilled in our culture, as a way to deliver on our purpose as a health system. In the past, we've had that in pockets throughout the organizations. The formation of Banner Innovation Group has brought those people together, so we have a team dedicated to leading these efforts. Part of that is working with others throughout Banner to encourage their ideas and help them work with us to develop those ideas, test them, and bring them to fruition.
HITC: How do you choose what startup companies to work with? Are you looking for early-stage or established companies to work with?
Nordlund: In addition to internally generated ideas, we will develop and leverage relationships with venture companies, startups, big brand partners, Innovation Hubs, and universities. We have outlined a process for collecting, vetting, and prioritizing projects to pursue, against defined criteria. An Advisory Council of thought leaders from within Banner, who have diverse areas of expertise, will guide our strategies and decisions about partnerships and projects to pursue. We are seeking partners of all sizes and types, from early-stage to well established.
HITC: Can you name any specific technology partners as part of your innovation strategy?
Nordlund: We are curating relationships with many innovation partners that range from large partners like Philips to early startups like LifeLink, which is partnering with Banner to provide the technology to power our new ED chatbot.
HITC: Does Banner Health have a venture fund established to invest in specific companies? 
Nordlund: We plan to initially allocate between $5-10 million for venture funding from our operating capital—investments by Banner. We expect this will grow as we test and develop new ideas.  We will also reallocate a percentage of our investment portfolio and put it into innovation funds. 
HITC: How do you define success for BIG?  What about the potential failures, does that scare you at all?
Nordlund: I think of three big things that will define success: have we begun to lower costs for the customers we serve, have we improved quality, and have we made it better customer experience? In the Emergency Department (ED), for example, we have a triage service that helps you decide whether you need to be there. If you can avoid the ED and go to urgent care instead, that's a significant savings for you in terms of time and out-of-pocket cost and a vastly different experience in terms of convenience.
Success will also mean that, through this process, we create a virtuous cycle of innovation. We will look to commercialize innovations through strategic partner arrangements and then reinvest those returns to fund further innovation. We hope our results will then be beneficial to other health systems, so together we can all improve how care is delivered in the U.S.
In any pursuit of innovation, failure will certainly be part of the process. However, we do learn something even if a study "fails" by not achieving what was hoped. Banner is confident in the disciplined processes, criteria, and structure we have put in place to minimize any such risks.
HITC: The business model of healthcare accelerators/incubators has shifted towards establishing innovation groups with providers. Do you envision more healthcare organizations starting their innovation groups?
Nordlund: I do see a trend toward health care organizations starting their innovation groups, although, at present, many are narrowly or internally focused. I think this model—of dedicating a group within the organization to the pursuit of innovation and the ability to incubate ideas then scale them quickly when they work—is the only way we will make real change happen in health care. We cannot shape a new future for health care by relying on people who have innovation as a second job on top of their core responsibilities. In addition, health systems like Banner are in a uniquely strong position to identify needs, assess the potential of new ideas, and field-test emerging technologies, processes or strategies—efficiently so that a "go/no-go" decision can be reached quickly, making the most of the investment.
HITC: What are Banner Health's criteria for identifying specific areas of focus for the innovation group?
Nordlund: Our criteria cover a broad range, such as whether an idea meets a community need, addresses a current service gap, and has a strong probability of a near-term positive ROI. We also assess whether a project would fit within Banner's strategic growth priorities, whether it would face significant barriers to market entry, and whether it potentially represents a "first-mover" advantage that could benefit the organization and the communities we serve.
HITC: How important was the element of culture when it came to formulating BIG? What were some of the necessary qualities you think will help BIG be a successful backer of these future pilot projects and investments?
Nordlund: Culture will always be a critical element. It's essential, really, to the formation of an initiative like this one and its success. Banner's culture is steeped in innovation—as evidenced by our value to courageously innovate, which drives all that we do.
As a backer, BIG will bring that deep commitment to innovation to our partners and our projects. At the most general level, BIG establishes a central service to Banner for driving innovation. That may seem basic, but frequently both internal and external innovators and partners struggle with knowing who to talk with and where to get started in a large, complex organization. More specifically, BIG will provide rigor and discipline to pilots and investments to assure they are aligned to the Banner's strategy. That discipline also includes project design and management, evaluation against guiding principles and criteria, financial analysis, and collaboration and communication with all stakeholders necessary to assure successful outcomes.
HITC: Obviously, BIG has a lot of aspirations. However, if the group only accomplishes one or two things, what would you like those things to be?
Nordlund: I think we will make an impact on health care affordability. We know that is a concern and a challenge for many, and improving that would go far toward making it easier for more people to get the care they need in a way that is most convenient and least disruptive to their lives.
I also think we will make health care more convenient and a better overall experience for the consumer. The retail and finance industries long ago determined ways to protect consumers' private information while giving them the sense that those companies know that customer whether the customer interacts with them online, by phone or in-person. Health care has great strides to make in this regard.
HITC: Similarly, what area that BIG hopes to take on needs the most call for change do you think?
Nordlund: The affordability of health care gets a great deal of attention, and it's certainly important—to us and many others—but the experience of health care for consumers gets far less attention. The two are not unrelated, but there are many, many ways that we should be able to make health care an easier experience for consumers—so they don't need to call about or fax something multiple times or recount their medical history repeatedly within the same system.
HITC: What would you like our readers to understand about Banner Health and BIG? What is the message you hope to spread through this interview?
Nordlund: Banner is the right partner for innovation. We are unique in the scope and diversity of care settings within a single system. We have a bit of everything that's needed to test innovations thoroughly and efficiently. We are unique in our commitment to innovation. We know that more efficient care and management are possible. That has benefits for consumer convenience, for patients' health outcomes, and better affordability of health care.