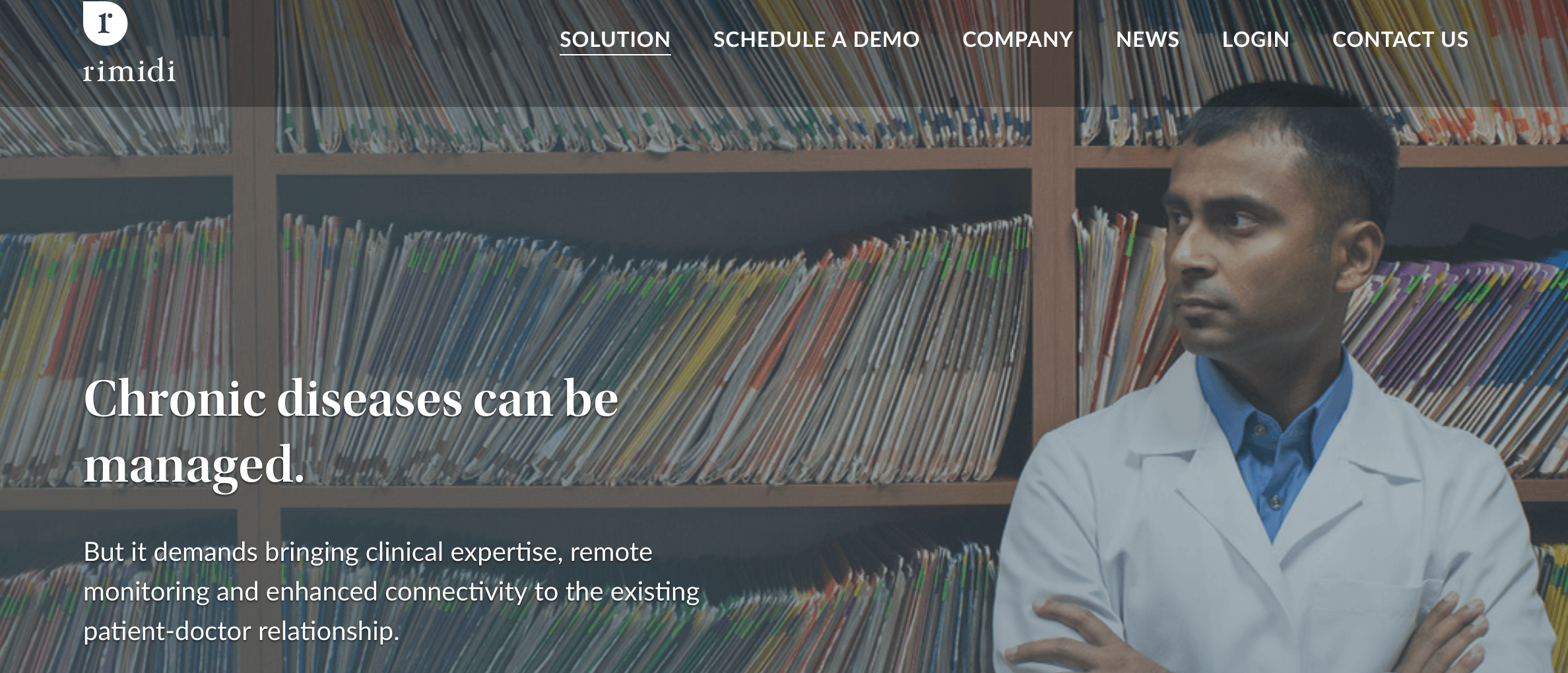 Across the United States, cardiovascular disease (CVD) continues to threaten populations. It's the leading cause of death, with nearly half of all U.S. adults suffering from some form of CVD. Rimidi, a cloud-based software platform that enables personalized management of chronic cardiometabolic conditions across the population has expanded its cloud-based platform to include a view for CVD. Working within the electronic health record (EHR) workflow, clinicians can seamlessly navigate between the four views to holistically manage patients with multiple cardiometabolic conditions.
Rimidi's cardiovascular disease view aggregates relevant data from the EHR and combines it with patient-generated blood pressure data from connected blood pressure cuffs, as well as integrated clinical decision support based on the most recent practice guidelines and clinical evidence. With this real-time information, clinicians have the ability to risk-stratify their patients and virtually manage a variety of cardiovascular conditions that require proactive monitoring, including hypertension, hyperlipidemia and atherosclerotic cardiovascular disease. 
The new view allows physicians to virtually monitor and intervene with patients suffering from CVD conditions. The cardiovascular view also alerts care teams of patients who are at high-risk of developing CVD based on real-time data gathered from multiple sources.
"The prevalence of cardiometabolic conditions – and the costs associated with them – is the healthcare problem of our generation. We believe technology has the capability to better manage and, eventually, prevent these diseases," said Dr. Lucienne Ide, founder and chair of Rimidi. "Working seamlessly within the EHR, clinicians can use our platform to achieve better health outcomes for patients with cardiovascular disease and related cardiometabolic conditions."